Cassie Carli Autopsy Results and Gofundme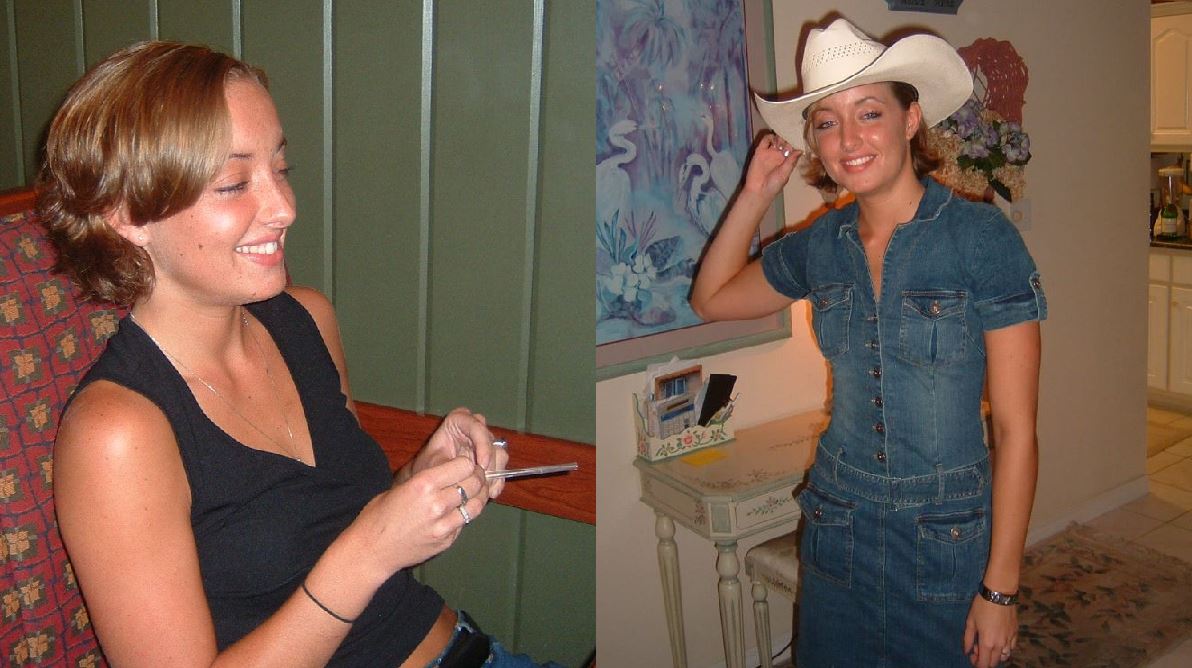 According to authorities, The body of a missing Florida woman has been found one week after she went missing.
Cassie Carli, 37, was found dead in a shallow grave close to a barn in St Clair County, Alabama, on Saturday night.
Marcus Spanevelo, Carli's ex-boyfriend, was detained yesterday in connection with her disappearance, with Johnson claiming that his lack of cooperation heightened detectives' concerns.
News In Detail
The body of Cassie Carli, a missing Florida lady, was discovered in a "shallow grave" in Alabama, according to the sheriff of Santa Rosa County, Florida, on Sunday.
Carli, 37, was last seen on March 27 in the parking lot of a Navarre Beach restaurant, where she met Marcus Spanevelo, the father of her 4-year-old daughter, for a child exchange. The next day, she was reported missing.
Carli's vehicle and purse were discovered Tuesday near the restaurant on a "boat overflow ramp," according to authorities.
The sheriff refused to reveal how they found out where Carli was buried but did state that the barn was connected to Spanevelo in some way.
The Tennessee Bureau of Investigation and state troopers detained Spanevelo in Lebanon, Tennessee, the Santa Rosa County Sheriff's Office reported on Facebook Saturday.
Following Monday's Cassie Carli autopsy results, Sheriff Johnson expects those charges to be enhanced.
"We discovered her body while executing a search warrant in Alabama. It was in a barn, in a shallow grave," Santa Rosa County Sheriff Bob Johnson said in a news conference Sunday.
He also stated that the Major Crimes Unit had gone over 1,500 miles in a week in search of Carli's disappearance evidence.
According to Johnson, An autopsy would be conducted on the body in Alabama on Monday, Johnson said. He went on to say that her identification was "confirmed by a tattoo."
Carli's family was "crushed," he added after he informed them in person on Sunday.
"It gives them some closure that they know where's she's at now. But still, it's their daughter … daughter and sister and it is terrible."
Spanevelo, 34, was detained at about 10 a.m. on Saturday in Lebanon, Tennessee, and has been charged with tampering with evidence, false statements concerning a missing person inquiry, and evidence destruction.
'Spanevelo was arrested based on a Santa Rosa County Sheriff's Office Major Crimes warrant which was signed by a judge,' the Santa Rosa County Sheriff's Office wrote in a press release. 'We are cautious as to the information being released due to the sensitivity of this case.'
Spanevelo is accused of taking Carli's phone "and basically getting rid of it," according to Johnson, who spoke during a press conference on Sunday.
"Absolutely not," the sheriff answered when asked if Spanevelo had cooperated with investigators.
"He was totally uncooperative, he never cooperated at all with us," he said. "It's your baby's mother and she's missing and you're not going to cooperate with authorities — that's kind of tell-tale," he said.
Police believe Spanevelo acted alone, according to Johnson.
If Spanevelo does not renounce extradition, the State Attorney's Office estimates that it will take around 30 days to send him to Florida.
Any potential extra charges, according to Johnson, are pending the results of the autopsy. He said he was unaware of Spanevelo's past criminal history.
Cassie Carli Gofundme
Carli set up a GoFundMe page to support the family's search for Cassie. The page has raised almost $66,098 of its $50,000 target as of Monday.
Stay Tuned More Details Coming.