Georgia Basketball Referee Attacked in Viral Video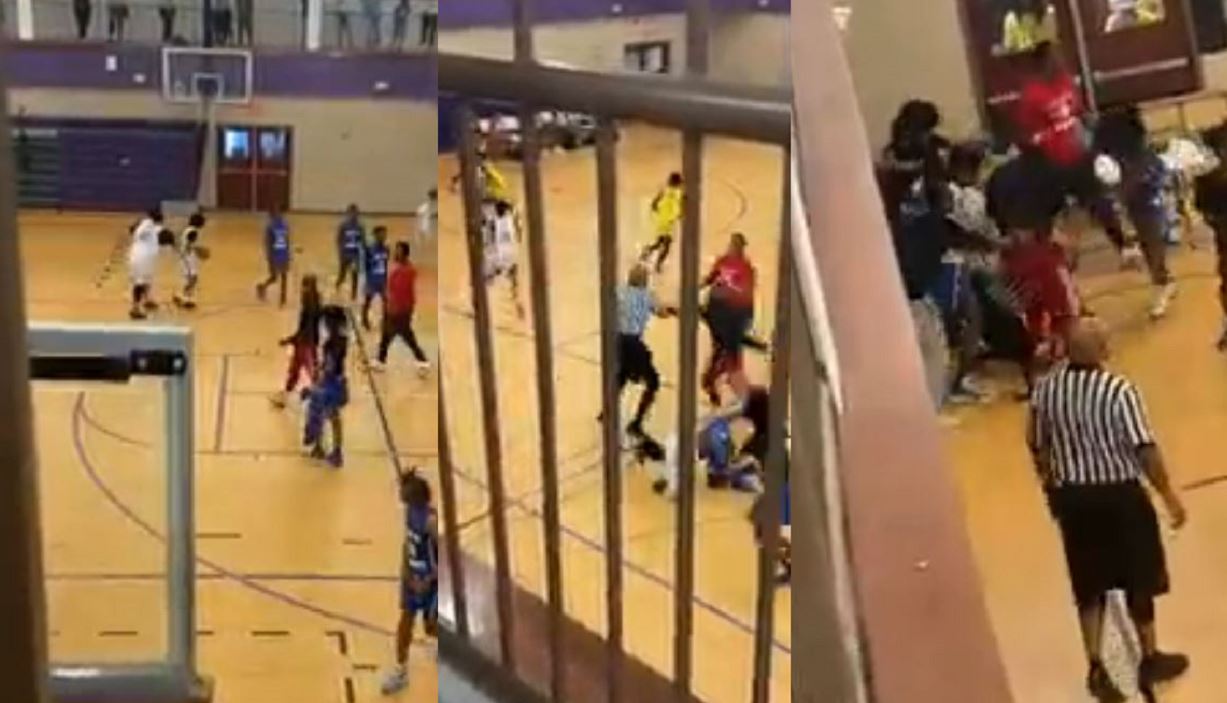 A basketball referee was attacked at Stronghold Christian Church in Lithonia, Georgia.
In the viral video which was shared on Facebook, some young people were seen chasing the referee before beating him up. The referee tried throwing a few punches but he was overpowered by the young boys.
An investigation into the matter is ongoing.
According to TMZ, the Dekalb County Police Department said "It is truly unfortunate about the turn of events that took place during the basketball game held at our facility this weekend."
"We open our doors to serve our community and our goal is to provide an atmosphere conducive for enjoyment, enrichment, etc."
They added: "While we can not control people, it is our hope and prayer that those who enter our facility will conduct themselves in the best manner. Our prayers go out to all those involved in this current situation," the rep added."
The video which was shared on social media has sparked several reactions.'