Kandiss Taylor Plans to "Execute Sheriffs By Firing Squad"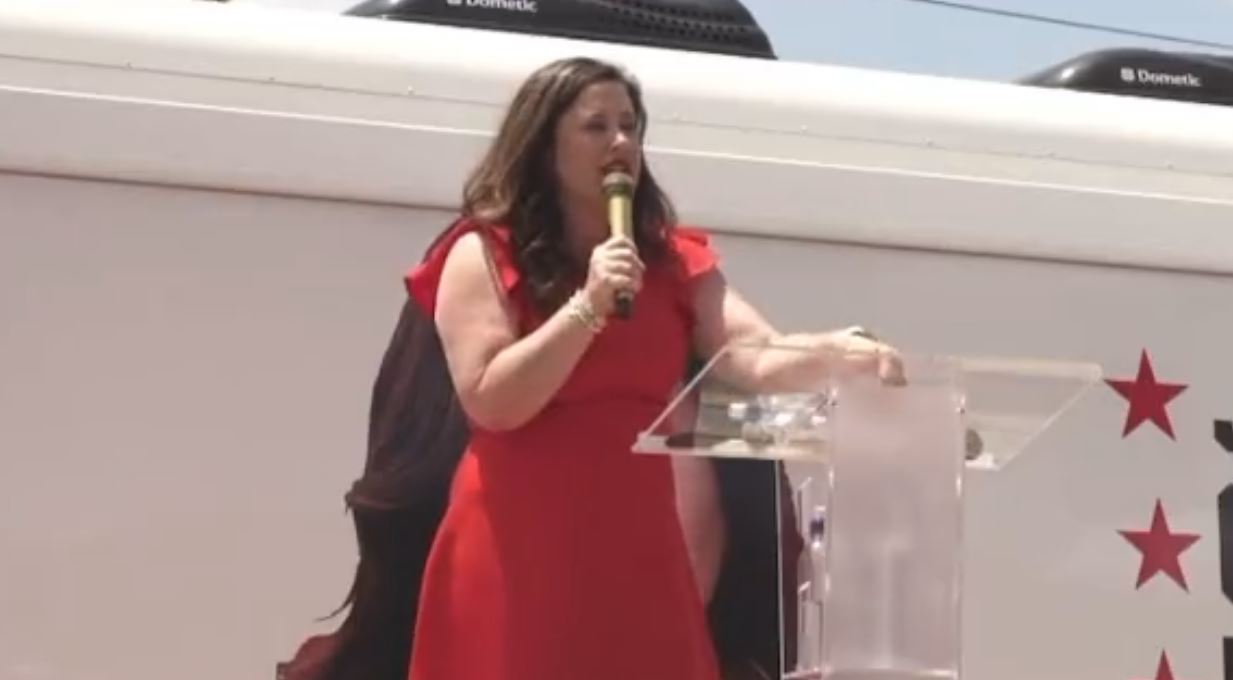 Kandiss Taylor, a candidate for governor of Georgia, claims she will execute sheriffs by firing squad if they refuse to obey the people's will.
In a video shared by Ron Filipkowski on Twitter, Kandiss said she will execute Sheriffs by firing squad if they don't "do the will of the people. I don't mind handcuffing them either . The Constitution says when you commit treason, it's death by firing squad. I didn't write it – it's in there."
This is coming a few days after, Kandiss Taylor, was trending on Twitter for making some comments regarding Georgia's founding.
"The First Amendment right, which is the right to worship Jesus freely. That's why we have a country. That's why we have Georgia." She said, "That's why we had our founding fathers come over here and destroy American Indians' homes, and their land. They took it. Look at what they went through, the Native Americans, for sacrifice, for us to have the freedom we have today."
Who is Kandiss Taylor?
Kandiss Taylor is a Georgia governor candidate. In the Georgia primary election, she is one of five Republican candidates on the ballot.
Dr. Kandiss Taylor is a South Georgia native with 19 years of experience as a teacher. Dr. Taylor is no stranger to public duty.
According to her website, She has worked in a public school system as a 3rd-grade teacher, school counselor, testing coordinator, student services coordinator, and homeless liaison.
Kandiss Taylor Husband
Dr. Taylor is married to Ryan Taylor and they have three school-aged children together.