Richard "Sky King" Russell: Watch The Moment Man Stole A Plane and Crashed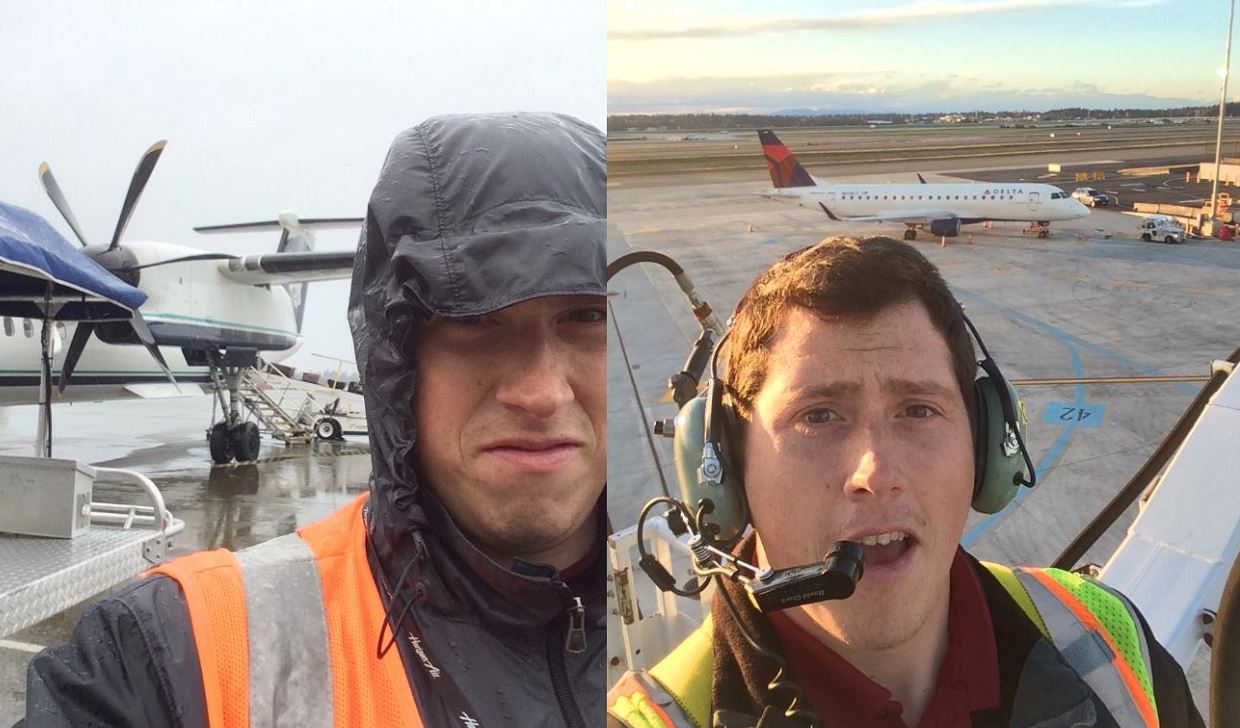 Richard Russell, popularly known as Sky King and Beebo Russell is a 29-year-old baggage handler who stole an Alaska Airlines Q400 plane from the Seattle-Tacoma International Airport (Sea-Tac) and died after crashing on Ketron Island in Puget Sound. 
Richard "Sky King" Russell Video
The airport surveillance video from cameras both inside the terminal and out on the tarmac has been released by authorities at the Port of Seattle.
In the video, Richard Russell is seen passing through the airport security checkpoint while wearing a black T-shirt with the words 'The Sky's No Limit' printed on the back. He grabs his backpack and continues. 
After this moment 5 hours go by, according to the FBI report, it was unclear what he was doing at this time.
Around 7:15 pm, he arrived with a toll vehicle at the cargo area at the far north end of Sea-Tac known as cargo 1. The air traffic control sensed something was not right when trying to make contact.
"The dash eight on runaway one six center say your call sign". The traffic control said.
Beebo Russell released the plane from the toll vehicle and took full control.
While he was up in the air, Russell continued to radio in. "Hey, I found myself in a predicament. I'm in the air right now. And just kinda soaring around" He said.
An hour and 13 minutes after taking off, The Sky King crashed the plane. The FBI ruled his death as suicide.
Richard Russell Last Words
Listen to the conversation with the air traffic control below:
Russell was born in Key West, Florida, and moved to Alaska as a child.
He met his wife in Oregon in 2010 while they were in school and married one year later. The newlyweds then opened a bakery together, which eventually shut down. They moved to Seattle in 2015. According to DailyMail.
While living in Seattle, Russell started working for Alaska Airlines with the hopes of working in a management position. He also had dreams of becoming an officer in the military.
His main role as a ground service agent at the airport was to load and unload bags, direct aircraft for takeoff, and de-ice planes in the winter. Horizon Air CEO Gary Beck said he was also a part of the 'tow team' and was allowed to tow aircraft. 
Russell had passed all background checks and had clearance to be on the 'secure side', meaning he was allowed to be around aircraft.  
Watch the moment Richard Russell stole the plane below.