Streamline Your Salon Operations with a Salon Management System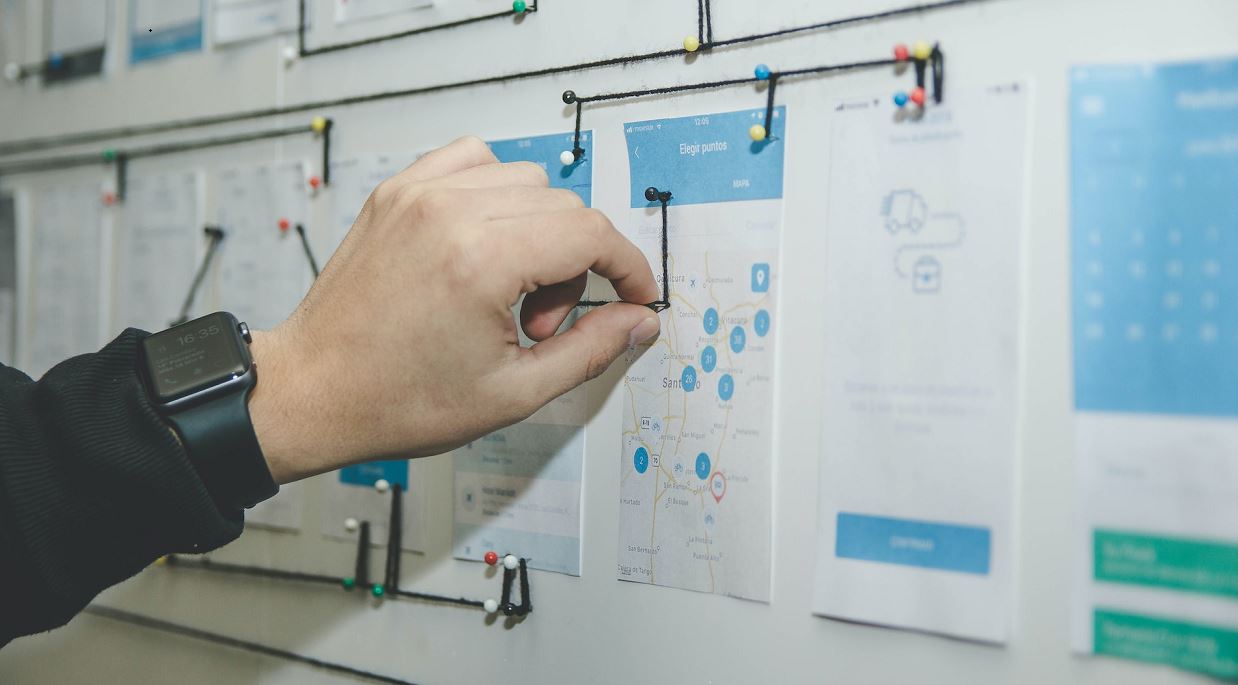 Running a successful salon in this world while balancing good leadership is really difficult. Now, in this era of technology, everything is evolving, and so is consumer behavior toward everything. But especially towards the salon services, they are getting sensitive and very personal. Bringing the idea of customizations and depersonalization, they demand extra care and customization towards their services.
So, if you are a salon owner looking out for the solution to these problems, salon management systems have got your back.  Now, with the help of this advanced solution, manage all your salon work in one place that includes:
Managing appointments
Staff scheduling
Inventory management
Smooth customer communication
And even marketing
This way, you will be able to streamline all your salon operations and enhance customer experiences with personalized treatments.
How does the salon management system help your salon?
The salon management system is an advanced cloud-based software that is specially designed for salons. It helps salon managers and owners to manage and overview all the salon workflow and also enhance customer journey through the widget and mobile apps. The latest salon management software usually provides the following features.  
1. Easy Appointment Scheduling in user-friendly software
With the help of this system, you may say goodbye to manual appointment bookings and phone calls. As of now, the salon management system gives the freedom to customers to book appointments online and select services at their convenience. This freedom of choice empowers the customers and eases the work of the salon representative. Plus, the salon staff can use a centralized virtual calendar and ensure that there are no double-bookings and no stylist is overbooked or underbooked. Hence, it gives a smooth start to the journey for customers at the salon. To make sure you are getting the full potential of the software, try the following:
Track client's behaviors and staff performance metrics
Build a great team
Maintain proper communication channels with the staff
2. Managing and Scheduling Staff in Just a Single Platform
Manually monitoring every entry and scheduling them is surely tough, but with this tool, it is easy, like never before. Now, an overview of all the staff, their tasks, attendance, and their working report is possible at just a glance as this management software can organize all the work, from scheduling the work to analyzing through KPIs.
By optimizing your personnel's schedules, you ensure that all the required skilled professionals are available to fulfill customer demands timely. Furthermore, if you want to excel at this try to hire staff that represents your salon culture and values. And you may train them on salon software so they can work efficiently.
3. Inventory and Resource Management
Maintaining a proper inventory in real-time of products, tools, and other supplies can be difficult sometimes. However, salon managers can have full control over their stocks and automate their inventory stocks with the help of salon software. It further enables them to get notifications when the stocks are low and even reorder the inventory below the threshold to save their time. Furthermore, they will be able to enjoy the following features.
Product Inventory Management: Seamlessly controls products in stock, making sure efficient stock management.
Track Internal Product Consumption: Monitor usage in the salon, optimizing useful resource usage.
Multi-region Management: Effortlessly control stock across multiple places.
Recharge Levels: Get timely alerts for low-stock merchandise and order products based totally on that.
4. Smooth One-to-one Customer Relationships
A satisfied customer is most likely to become a loyal customer. And client loyalty is indeed an important factor in such B2C businesses. A management system for salons permits you to keep and update client profiles, gathering appointment records, demographics, preferences, and other valuable details. With this data at your fingertips, salon managers may customize services, suggest products, and send targeted promotions.  Moreover, on the basis of this, you will be able to 
Automate appointment reminders
Manage reward-based loyalty programs
Remarket services  to current customers
5. Secure multiple payment options
Handling payments smoothly is crucial for a successful business. Streamline your fee system by integrating a secure payment gateway into your salon system. This permits customers to pay for products and services using various secure methods, including:
Credit cards
Cellular wallets
Cashless bills
Gift cards
With seamless transactions, salons can enhance purchaser pride and decrease redundancy. Further, it simplifies the payment processes, eliminates the need for manual handling, and automates payment requests for clients. Also, they can empower their customers through recurring payments.
6. Data and analytical insights 
Handling payments and understanding your salon's performance is essential for growth. An advanced analytical system for salons will help provide in-depth analytics and reports. The salon can track famous services and stylists, peak hours, worker's productivity, and also consumer reviews. These insights will further assist in making knowledgeable decisions, improving offerings, optimizing services, and thriving in the future.
7. Advanced marketing tools
Effective and creative marketing is essential to retain and attract new customers. Salon software helps marketers to segment their client base based on possibilities, visit frequency, or spending behavior. And then send personalized promotions, discount coupons, and special offers through email or SMS. 
As SMS has a high open rate as compared to email, turning them into a power marketing tool through tailored advertising efforts would be helpful.  Further, it will help you reach your business goals easily. This will also increase customer engagement and enhance retention rate, along with enticing new customers.  To get more results, try to include the following tips:
Create a clear vision: Set a clear and SMART goal, and ensure your business steers in the right direction.
Stay innovative: market and remarket in an innovative way.
Marketing Campaigns: plan and strategize new marketing tactics based on collected data and insights.
Conclusion
At last, we would like to say that salon management software can be a big game changer for them. It will make everything easier for them, from booking appointments, scheduling tasks, tracking inventory and analytics. Even this will help them to run customized and targeted marketing campaigns. And remarketing to current customers will keep their customers coming back and turning them into loyal customers. It is like having an assistant who organizes everything and keeps your business working smoothly.