Thomas Bryon Stemen: Maryland man, 51, jailed after semen-filled syringe attack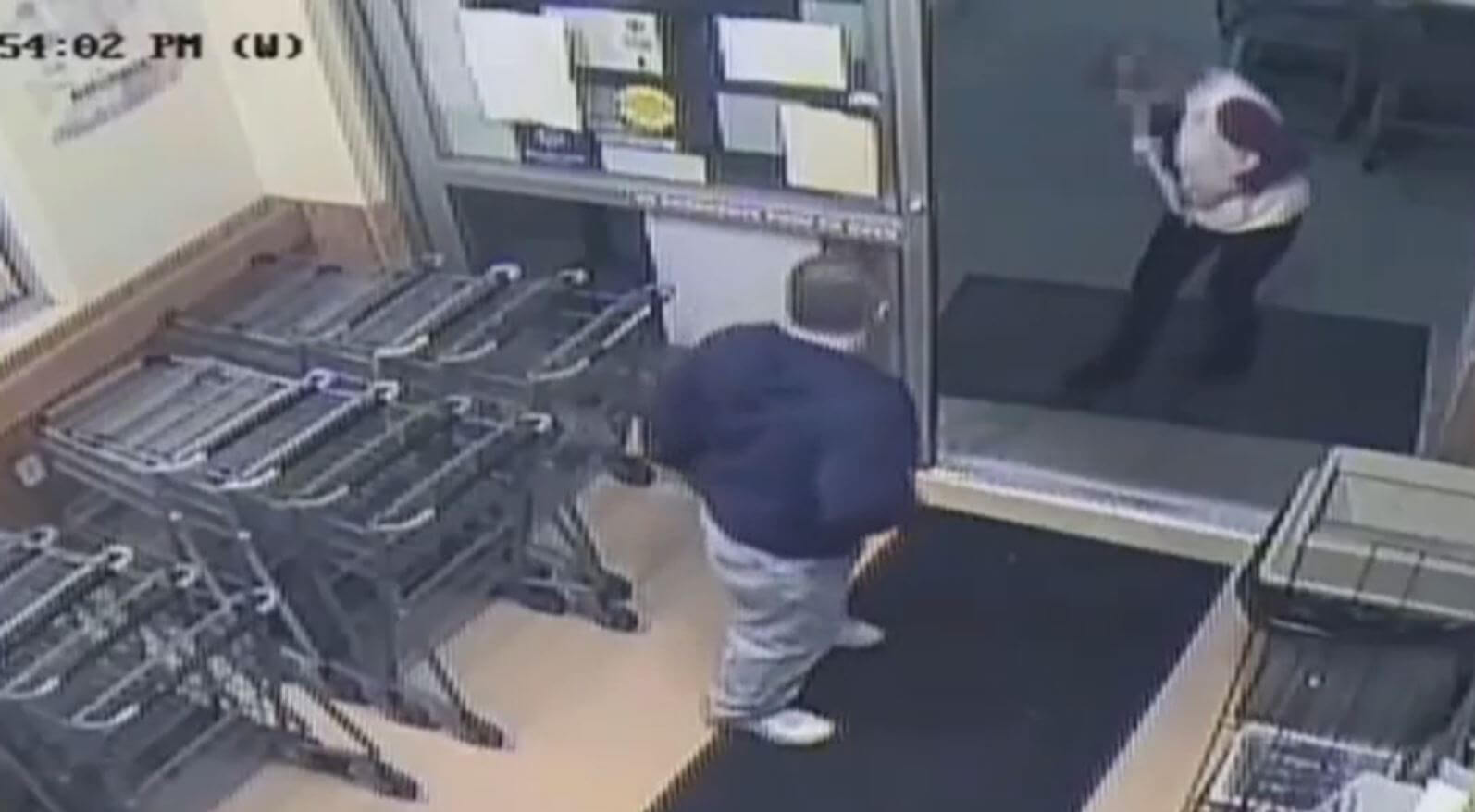 A Maryland man, 51, identified as Thomas Bryon Siemens is going to prison after he plunged a semen-filled syringe into a woman in an Anne Arundel County grocery store.
Thomas Bryon Stemen received a ten-year jail term for first and second-degree assault. He pleaded guilty in June.
Stemen assaulted Katie Peters in February at Churchton's Christopher's Fine Foods on Shady Side Road.
Surveillance video captured the event.
Katie Peters told CBS Baltimore that she felt Stemen bump into her as she entered the store and then felt something that felt like a cigarette burn.
She hadn't recognized what had happened until she got home and saw a puncture wound on herself.
"I started driving home and it started hurting really bad," she said.
Anne Arundel County Police Sgt. Jacklyn Davis said: "If you've seen this video, it's very aggressive, it's very deliberate – and makes us think it's not his first time doing this."
Stemen, according to police, attempted to assault two other persons before attacking Peters.
Stemen had recently relocated from Ohio and had six prior convictions from 1986 to 1996 on his record. FOX7Austin Reported.
What really happened?
Stemen, from Maryland, is seen in the video strolling closely behind Katie as she pushes a shopping cart inside the supermarket.
Suddenly, Stemen stabbed her with the needle, causing Katie to jump in surprise.
Stemen followed Peters out of the store after the attack and they both sought for an object on the ground.
The needle was taken from Stemen, and police later discovered additional syringes in his car, all of which contained his sperm.