Was Taylor Hawkins Vaccinated or Sick? What We know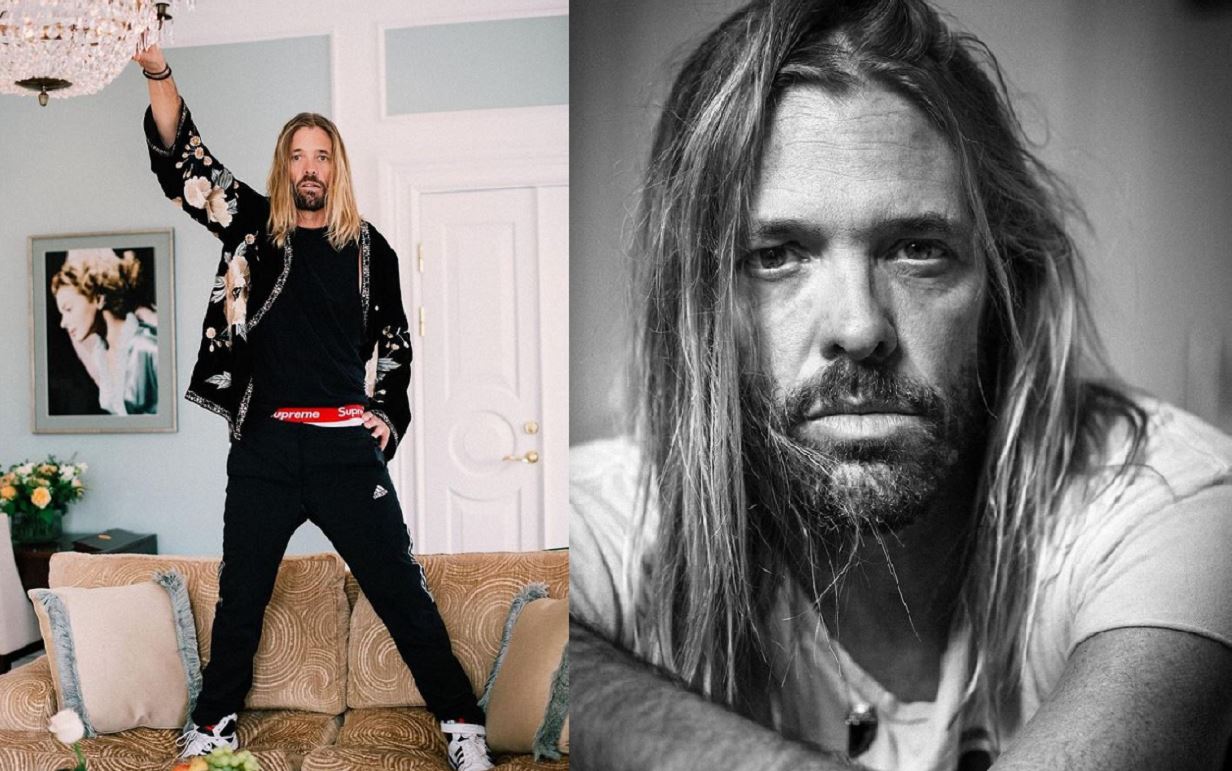 Foo Fighters drummer Taylor Hawkins has been found dead in a Bogota hotel room. Was Taylor Hawkins vaccinated or Sick? What we know.
On Friday, the Foo Fighters shared a message on Twitter expressing their condolences and sympathy for drummer Taylor Hawkins' family, calling his passing "tragic and untimely."
"The Foo Fighters family is devastated by the tragic and untimely loss of our beloved Taylor Hawkins," the band tweeted. "His musical spirit and infectious laughter will live on with all of us forever."
"Our hearts go out to his wife, children, and family, and we ask that their privacy be treated with the utmost respect in this unimaginably difficult time."
According to early local news reports, Hawkins was discovered dead in his hotel room in Bogota, Colombia. Taylor Hawkins cause of death is unknown at this time.
In 2005, he married Alison Hawkins and they had two children, Oliver and Annabelle.
Hawkins was 50-year-old when he died. He is survived by his wife Alison, and their three children.
Was Taylor Hawkins Vaccinated or Sick?
This information is unknown at this time. However, in August 2001 Hawkins overdosed on heroin which left him in a coma for two weeks.
"I was partying a lot. I wasn't a junkie per se, but I was partying. There was a year where the partying just got a little too heavy." Hawkins said while speaking to Beats 1 host Matt Wilkinson in 2018.
"Thank God on some level this guy gave me the wrong line with the wrong thing one night and I woke up going, 'What the f*ck happened?' That was a real changing point for me."
According to Paul Kidd, "Hawkins was reportedly an AIDS denialist and anti-vaxxer who believed HIV was harmless and vaccines caused autism, and previously was comatose following a drug overdose, so let the speculation begin.".
There have been several speculations following the death of Hawkins.
Back in 2000, Foo Fighters threw their support behind the Alive & Well AIDS Alternatives group, which is basically a cohort of nutjobs who questions the link between HIV and AIDS, after bassist Nate Mendel was taken in with a pseudoscience book about the topic and convinced his bandmates to go along with it.
They put on concerts, mingled with infamous AIDS/HIV denialists including live & Well founder Christine Maggiore, went on record campaigning for Alive & Well, and even posted their support for the group all over their website.
It's hardly the Foos' greatest moment, and no amount of rock classics they've put out over the last few decades will be able to erase this black place from their history.
The Foo Fighters appear to have realized that perhaps, just maybe, there's something to this whole HIV/AIDS thing.
They ceased talking about it, removed all references to Alive & Well from their website, and have almost obliterated that period from their band's history.
Since then, the band has supported a number of worthwhile causes, including autism research, poverty relief, and breast cancer research.