Taylor Hawkins Private Funeral Service and Arrangements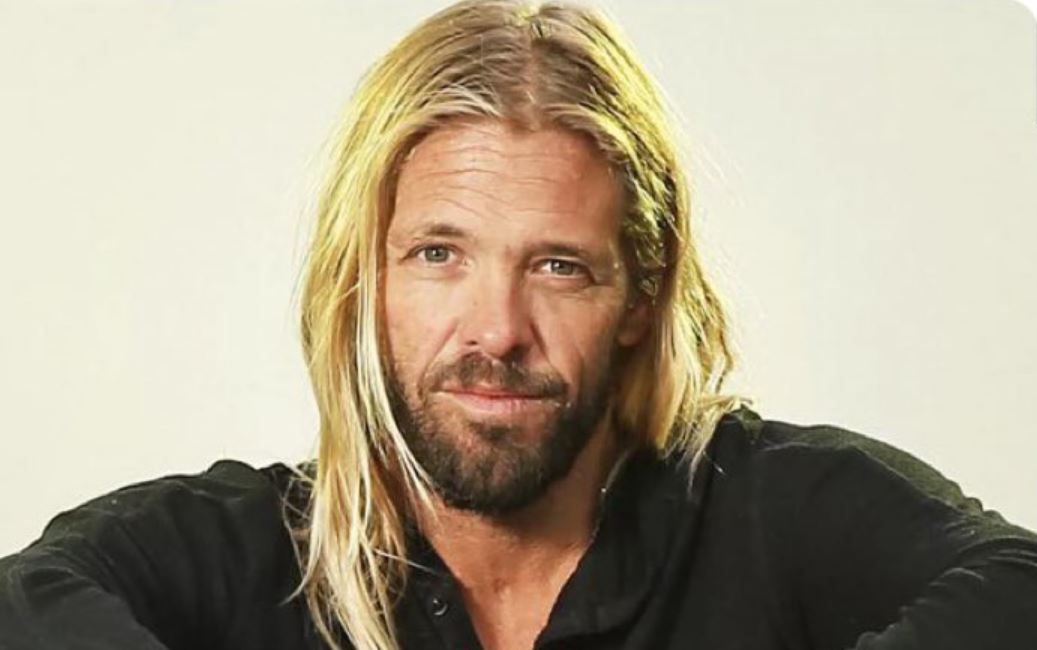 After being released by Colombian authorities, the body of Foo Fighters drummer Taylor Hawkins will be flown to the United States.
Hawkins' family is preparing funeral plans after an autopsy was completed over the weekend following the drummer's shocking death on Friday.
Hawkins ingested 10 narcotics, including marijuana, tricyclic antidepressants, benzodiazepines, and opiates, according to investigators in Colombia's capital, Bogota.
Hawkins' hotel room was reportedly said to contain white powder similar to cocaine' and hallucinogens, according to local sources.
Hawkins will be buried at home, according to a private funeral director.
Hawkins' heart weighed twice as much as the usual guy his age, according to an autopsy, and he died of heart failure after bingeing on a mixture of drugs.
According to Colombian magazine Capana, Hawkins' heart weighed 'at least 600 grams' during an examination following his sudden death at a luxurious hotel in the capital, more than double the 300 to 350 gram typical for someone his age.
The drummer overdosed on heroin combined with antidepressants and benzodiazepines, including anti-anxiety drugs known as benzos, according to authorities.
A police officer who entered Hawkins' room at the Four Seasons Hotel Casa Medina told prosecutors he noticed a 'cocaine-like' white substance, according to well-known Colombian journalist Luis Carlos Velez, the director of radio station FM in Bogota.
The Attorney General's Office (AGO) in Bogota, on the other hand, did not include cocaine in its post-autopsy statement.
Concerns about the drummer's health first surfaced on Friday night, when he complained of chest problems before the band's headline performance at the Estereo Picnic Festival in Bogota.
His condition deteriorated after that, and efforts by a private doctor and emergency services to resuscitate him failed.
We could recall, Hawkins, a father of three, was in a coma for about a week after a heroin overdose in London in 2001.
Fellow musicians such as Nickelback, Ozzy Osbourne, and Billy Idol paid tribute to Hawkins on social media.
'In utter disbelief at the news of Taylor Hawkins. Our deepest condolences to his family, his bandmates, his team, his friends and everyone that was ever touched by the music he created with @FooFighters, @Alanis and so many others. This is so incredibly sad,' wrote Nickelback on Instagram.
Taylor Hawkins was described as a "great person" and "amazing musician" by Ozzy Osbourne, who pledged to "see him on the other side."
'@TaylorHawkins was truly a great person and an amazing musician,' Osbourne wrote on Twitter.
'My heart, my love and my condolences go out to his wife, his children, his family, his band and his fans.
'See you on the other side – Ozzy.'
Miley Cyrus revealed on Instagram that her next concert would be dedicated to the drummer.
She posted a black-and-white photo of Taylor on stage, rocking out on his drum set and flashing his trademark smile.
'This is how I'll always remember you…' she captioned her photo, before adding, 'My show tomorrow is dedicated to Taylor Hawkins.' 
At the time of his death, Foo Fighters were on tour in South America. The band had played in San Isidro, Argentina, last Sunday and were due to perform in Bogota, Colombia, on Friday night – the day his death was announced.
'The Foo Fighters family is devastated by the tragic and untimely loss of our beloved Taylor Hawkins. His musical spirit and infectious laughter will live on with all of us forever. Our hearts go out to his wife, children, and family, and we ask that their privacy be treated with the utmost respect in this unimaginably difficult time,' the band wrote in a statement. 
Fans gathered in front of the stage at the Estereo Picnic festival, with lit candles placed on stage, according to photos shared on social media.
The band was set to play at the Grammy Awards on April 3 and to embark on a new North American tour in May.
Sir Paul McCartney inducted him and Foo Fighters into the Rock & Roll Hall of Fame in 2021.