Will Smith Arrested? Will Smith Smacks Chris Rock on Oscars Stage in Viral Twitter Video
Will Smith smacks Chris Rock on Oscars Stage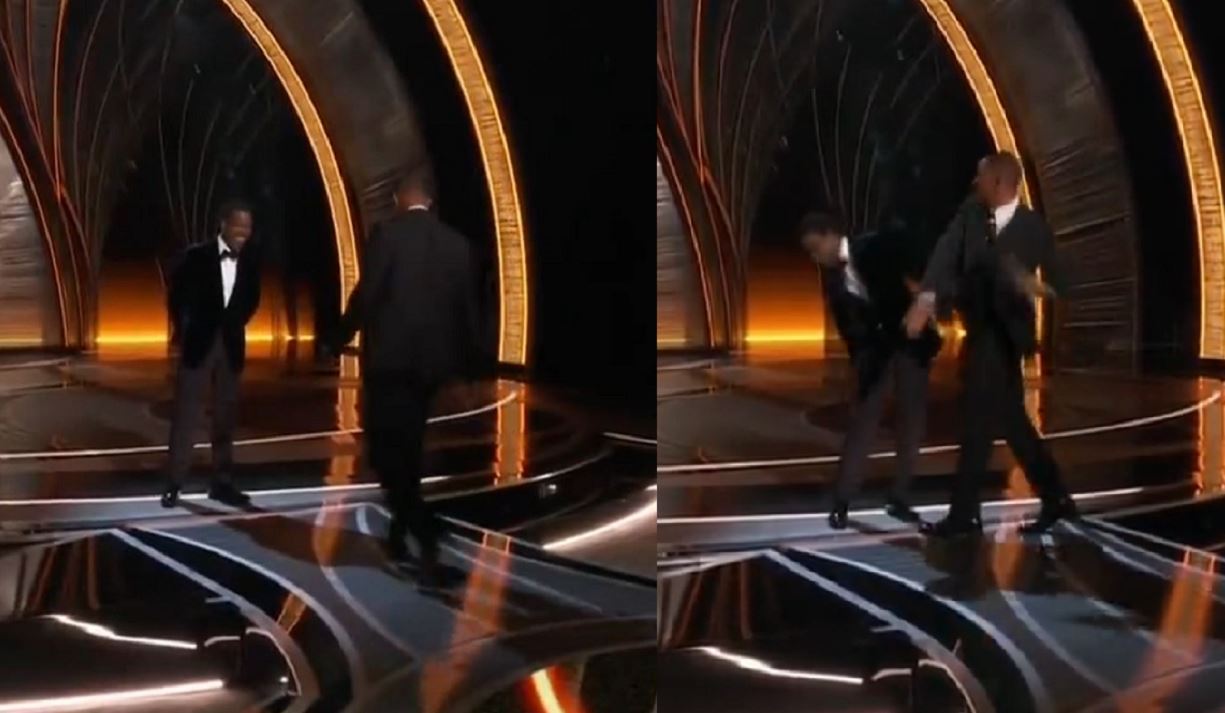 Will Smith went on stage at the Oscars and smacked presenter Chris Rock for a joke he made about Smith's wife, Jada Pinkett Smith in a viral Twitter video. Was he arrested?
Smith's wife Jada Pinkett Smith's hairstyle was mocked by Rock, who made a reference to the movie GI Jane, in which actress Demi Moore shaved her head.
Do you know: Pinkett Smith suffers from the hair loss condition, alopecia. 
Smith, who is up for best actor for his role in "King Richard," stormed the stage and slapped Rock.
"It was only a G.I. Jane joke man," Rock said.
"Keep my wife's name out of your mouth," Will replied.
There have been several reactions on Twitter following the Will Smith assault. "Will Smiths mom after the Oscars: "you're moving with your auntie and uncle in Bel-Air." One said.
Another said. "Will Smiths got his head hanging out the back of the cop car like the joker rn".
A Twitter user said. "Anyone else would have been walked out in handcuffs. I love Will Smiths work and his wife a lot, but he should have been removed from the hall. Chris Rock is a consumate pro."
Another said. "The fact that Will Smith wasn't kicked out of the Oscars and arrested for assaulting Chris Rock shows how Hollywood allows, enables, and celebrates the very worst behaviors. Workplace violence isn't tolerated in normal industries"
Will Smith Arrested after the assault?
At the time of this report, Will Smith was not arrested.
Was Will Smith Right Or Wrong in defending his wife? Use the comment section below.