Beautiful Aitana Bonmati – Barcelona and national Spanish team player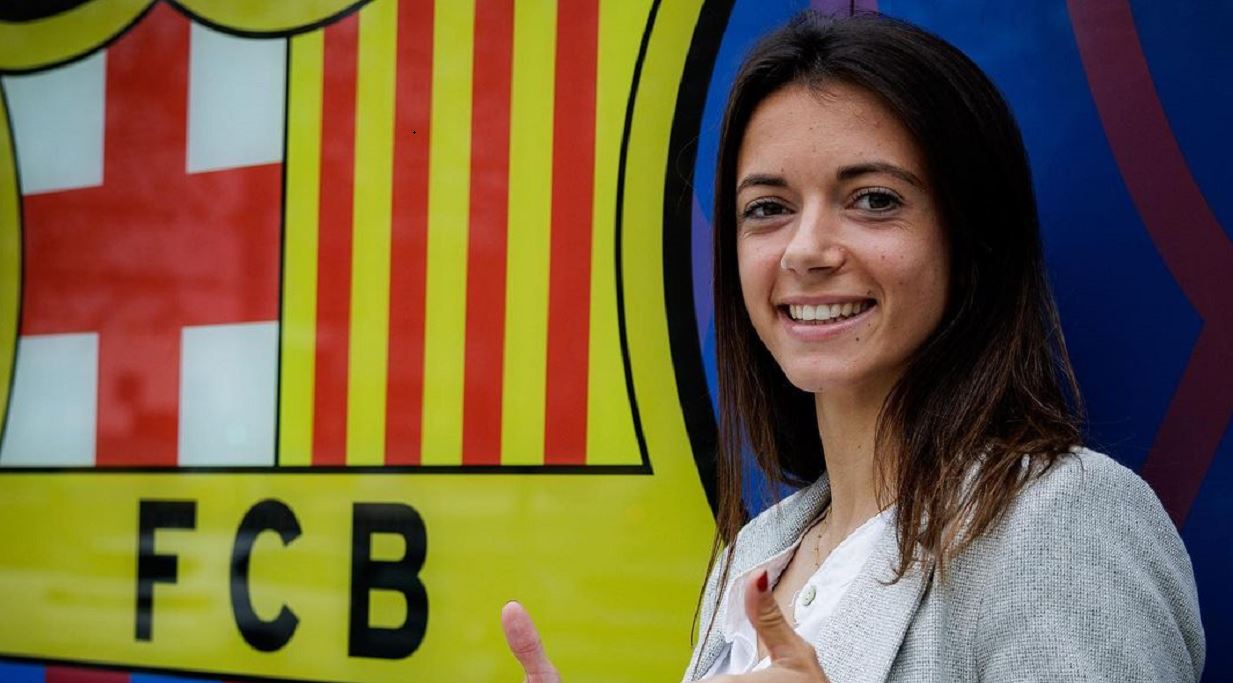 Today we'll introduce you to Barcelona's charming midfielder Aitana Bonmati. In fact, her style of play has been compared to that of Catalan legend Andres Iniesta.
Aitana Bonmat Conca is a Spanish professional footballer who currently plays in the Spanish Primera División for Barcelona. She also plays for the Spanish women's national football team.
Achievements at Barcelona
Aitana was born in the Barcelona suburbs on January 18, 1998. She used to play basketball as a child, but she eventually switched to soccer and began playing in the yard with the boys.
Aitana was invited to Barcelona Academy when she was 13 years old. Every day, she and her father took a two-hour bus ride to practice. The girl began playing for the second team "Barcelona-B" in 2014, and two years later she was given the opportunity to prove herself in the regular team of "Barcelona." Aitana took advantage of the opportunity, earning a spot on the "blue garnet" roster, where she remains to this day.
Bonmati has won the Spanish Championship twice, the Spanish Cup four times, and the Spanish Super Cup once in his six years with Barcelona. She's also the winner of the Women's Champions League.
Aitana's journey in the Spanish national team
Bonmati was named to the national team in May 2019, just before the start of the Women's World Cup. She played in two group stage matches, winning one against South Africa and losing one to Germany. Spain finished second in Group A and advanced to the Women's World Cup playoffs for the first time in its history.
Later that year, Bonmati played in all of the women's Euro 2022 qualifiers, finishing the group stage with six goals.
What is Bonmati's style of play?
Aitana Bonmati plays in the midfield. Coaches, on the other hand, have repeatedly noticed that the girl can fill the roles of both a winger and a holding midfielder. Coach Jordi Ventura, who signed her to Barcelona's cadet team, emphasized that Aitana is an active and competitive player who uses both feet. Furthermore, the player is short, making it difficult for opponents to get her away from the ball.
Xavi and Andres Iniesta are Bonmati's idols. She also admitted to analyzing her game after her former club partner Vicky Losada.
Aitana Bonmati uses social media. She has more than 300,000 followers on Instagram.
She posts photos from training and tournaments, as well as her travels.