Does Man City Benjamin Mendy Have a Wife Or Girlfriend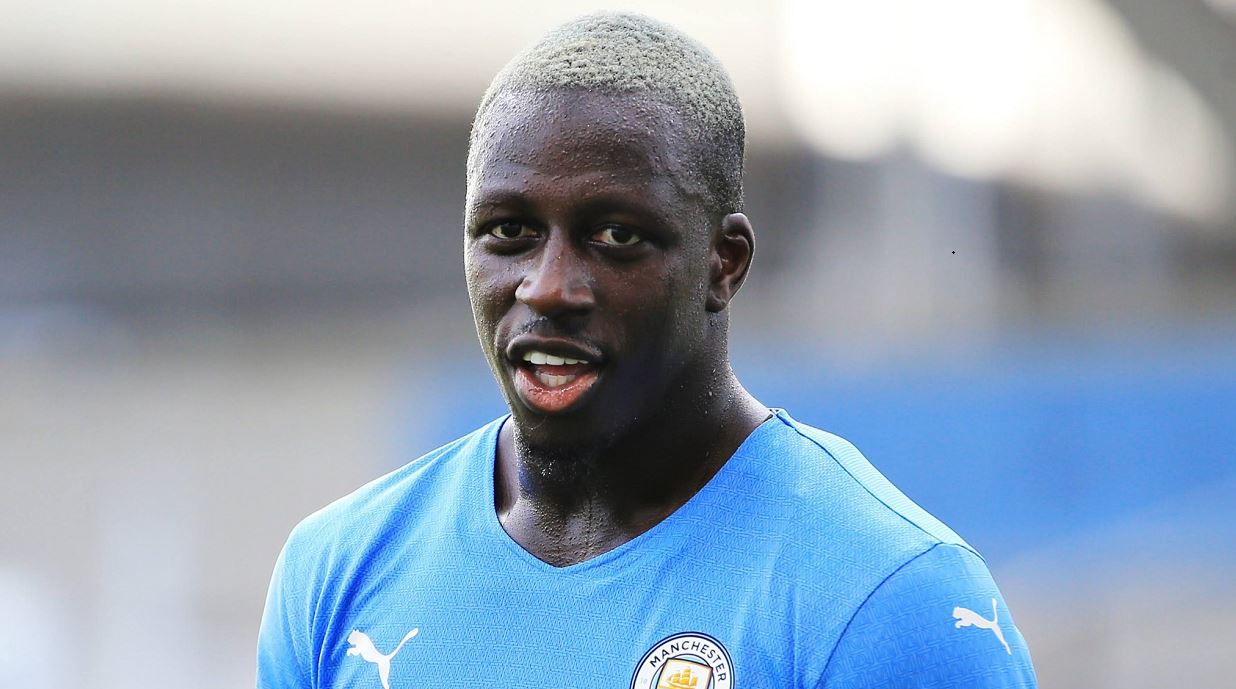 Benjamin Mendy is a French professional footballer who currently plays for Manchester City in the Premier League. From 2017 to 2019, he was a member of the France national team.
Benjamin Mendy does not have a girlfriend or wife but he was once rumoured to be dating Claudia Marino.
The 28-year-old player was reported to have been in a relationship with Claudia. It was not confirmed as true.
Also, in 2020 he reportedly had a girlfriend.
Benjamin was slammed on December 31st, 2020, for violating Covid rules by hosting a New Year's Eve party at his home.
Many news outlets, including The Mirror, reported that his girlfriend, niece, and nephew were present at his Cheshire home for the party. His alleged girlfriend, however, was never revealed.
"Benjamin and his partner allowed a chef and two friends of his partner to attend his property for a dinner party on New Years Eve." a spokesperson for Benjamin Mendy told The Sun.
"Ben accepts that this is a breach of COVID-19 protocols and is sorry for his actions in this matter. Ben has had a Covid test and is liaising with Manchester City about this,"
This statement confirmed that he did have a girlfriend at the time, but her name is unknown, and it is unknown if they are still together.
In May 2018, he tweeted "new girlfriend" alongside a photo of himself holding the Premier League trophy.
"You be done well there Mendy. She's sexy as hell", A fan said.
Another said; "She's gorgeous ngl".
Another added; "She's gonna breakup with you by the end of next season."
A fan also said; "Congrats mate, she's a keeper for sure. Treat her right ;)".
In ANother News,
Benjamin Mendy found not guilty of one count of rape
Manchester City footballer Benjamin Mendy has been found not guilty of one count of rape on the direction of the judge at his trial.
Mr Mendy, 28, was cleared at Chester Crown Court of the rape of a 19-year-old woman at his home in Prestbury, Cheshire, on 24 July last year. BBC Reported.
Co-accused Louis Saha Matturie, 41, was also found not guilty of two counts of rape against the same woman.
They remain on trial for alleged sexual offences which they both deny.
Mr Matturie, of Eccles, Salford, was also cleared of one count of sexual assault against the same woman.
On Tuesday Judge Stephen Everett ordered the jury to clear the defendants of those counts after the prosecution offered no further evidence and formal not guilty counts were entered.
He had warned jurors not to speculate as to why the prosecution had decided not to pursue guilty verdicts and to continue to "faithfully" try the defendants on the multiple charges they still face.
Earlier the jury were told of a private video of the woman having "enthusiastic sex" with Mr Matturie when she claimed she had been raped.
The hearing was adjourned and when court resumed, prosecutors told the court they were no longer seeking guilty verdicts on alleged sexual offences involving the 19-year-old complainant.
The rape charge dropped against Mr Mendy related to an incident with Mr Matturie when the woman had claimed she awoke to find the footballer raping her.
However,
Mr Mendy still faces seven counts of rape, one count of attempted rape and one count of sexual assault against six young women.
Prosecutors have alleged Mr Mendy was a "predator" who "turned the pursuit of women for sex into a game".
Mr Matturie, the footballer's friend and fixer, is alleged to have had the job of finding young women for sex.
He denies six counts of rape and three counts of sexual assault relating to seven young women.
Both men said if any sex did take place with women or girls it was consensual.
The trial continues.