Pep Guardiola's Speech To Man City Players Before Premier League Win Against Aston Villa Leaks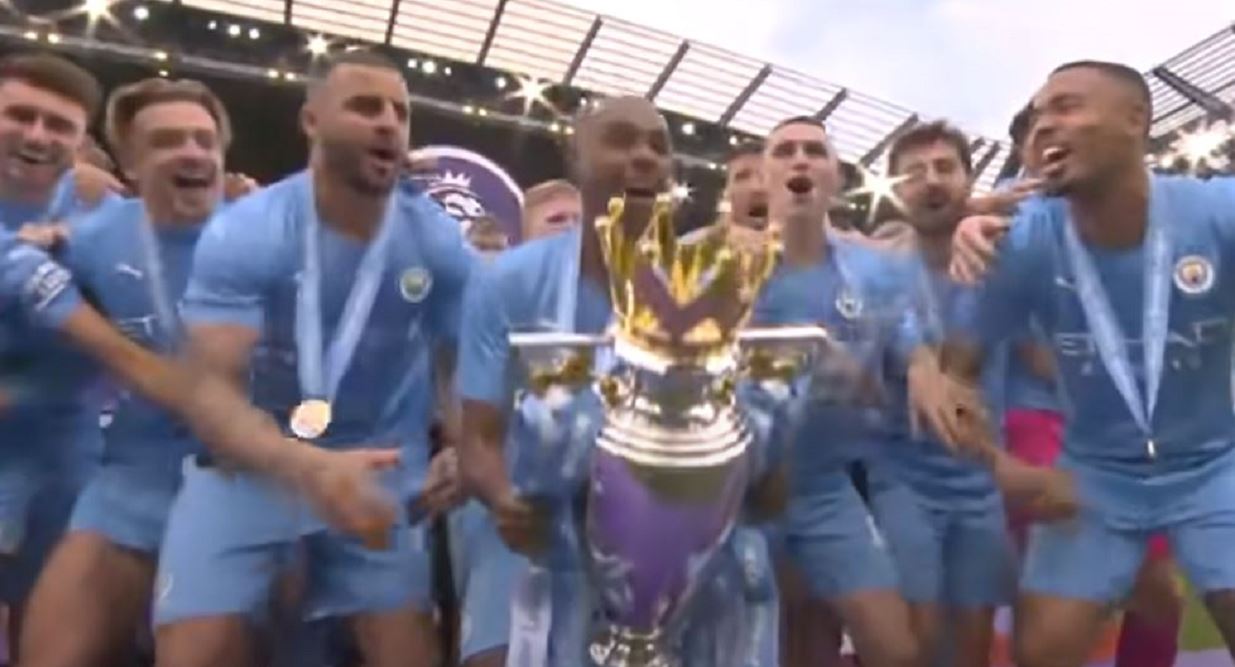 Last season, Manchester City won the Premier League title after defeating Aston Villa on the final day.
Pep Guardiola's final day speech to his Manchester City players last season has leaked on social media.
He delivered a stirring message to his players at halftime of their season-deciding match against Aston Villa, with the Citizens trailing 1-0.
City fell behind again with just over 20 minutes remaining, but they eventually turned the game around and won the Premier League title for the fourth time in five years.
Pep Guardiola's Speech
"We're going to go for it. Okay, guys?" Guardiola told the players in video shared on the 433 Twitter page.
"It's impossible to think about the consequences if we don't win. It's normal. It's normal. But you have to be positive until the end.
"We need one goal. Then we will have the momentum and we will do it. I know you feel the pressure in the danger. It's normal.
"I know the transition back we did after the goal was crazy.
"We are closer to losing than the win. I know you feel the pressure in the danger, it's normal.
"We would not be here if we had been the best. You will not be.
"In the field, I know you are going to win it. But we have to handle it in here (the mind) in a positive way
"So the challenge, believe me, is there. Put it there and go aggressive.
"Back, quick at the side and then go. And try to put balls there. The people will find the quality guys.
"You have enough. Okay guys. Allez." He concluded.
Watch the highlights of the match below.