Meet Manchester United Lisandro Martinez's Girlfriend Muri Lopez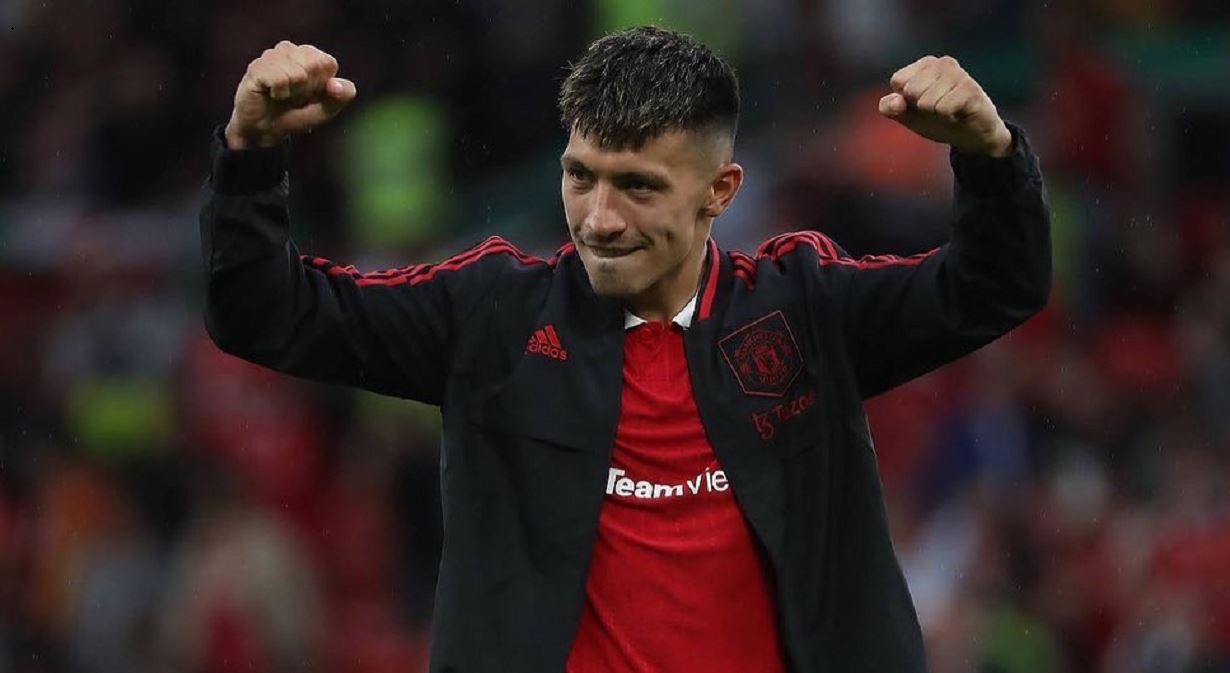 Lisandro Martnez is a professional player that plays center back for Manchester United of the Premier League. We will be sharing some information about his girlfriend.
Martinez has a beautiful girlfriend named Muri Lopez. Early this year, the couple were seen on a date night as they settle into a new city.
There have been reports that the Man Utd player and his girlfriend Lopez Benitez, have been together for a decade since they were just 14 years old.
She has a large social media following and frequently updates them with beautiful images and videos of herself as well as pictures of her cheering for Martinez.
She has over 40,000 followers on Instagram.
On January 18, She penned down a lovely note on Martinez's birthday. "How in Amsterdam it's already 00:00 HAPPY BIRTHDAY MY LOVE!!!", She wrote.
"Today we have to be apart physically but very close inside my ♥️ I hope to always find you like this, full of laughter, joys and lots of happiness".
"I love you!", She added.
On July 16, 2022, it was revealed that Manchester United and Ajax had reached an agreement for Martnez's signing. The stated transfer fee was between £47 million and £49 million, plus an additional £8.5 million in add-ons. According to BBC Sport.
Martnez's five-year contract with the team on July 27 marked the official closing of the deal.
The following day, it was made official that he will wear the number 6 jersey that Paul Pogba had previously worn.
"It's an honour to join this great football club. I've worked so hard to get to this moment and, now that I'm here, I'm going to push myself even further.", Lisandro Martinez said.
"I've been lucky enough to be part of successful teams in my career and that's what I want to continue at Manchester United. There will be a lot of work to get to that moment, but I firmly believe that, under this manager and coaches, and together with my new team-mates, we can do it.
"I want to thank Ajax and their fans for all the support they gave me. I had an unbelievable time there but feel the moment is right to test myself in another environment. Now I am at the perfect club to do this."
Martnez made his club debut on August 7 in a 2-1 Premier League loss at home to Brighton & Hove Albion.