Man United Vs Arsenal: Mikel Arteta Says "We Are Not Scared"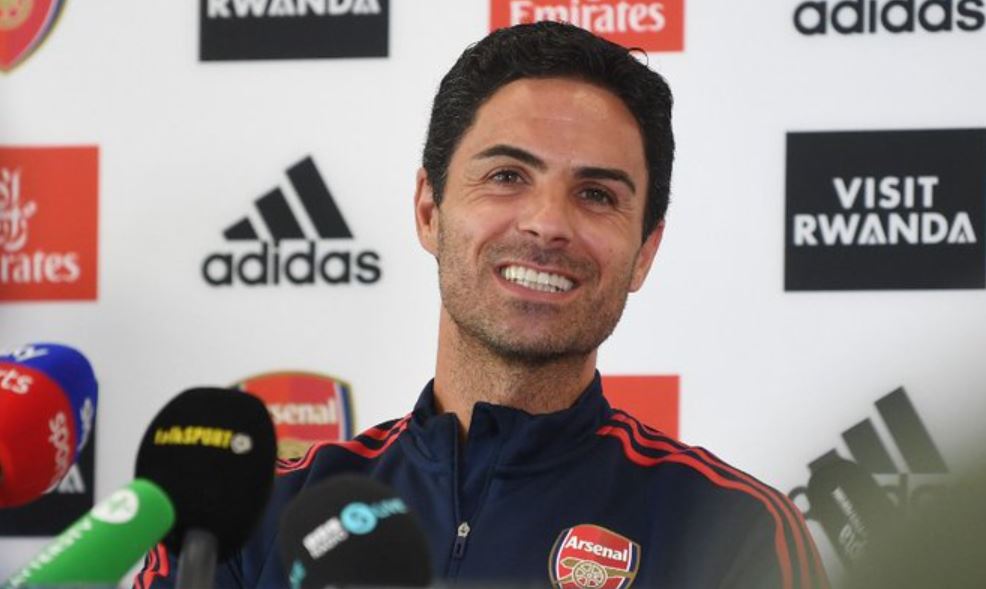 Manchester united and arsenal will be playing against themselves at Old Trafford on Sunday afternoon.
Mikel Arteta said the team is ready and believes that any psychological barriers that existed when facing Manchester United on their home turf are long gone.
"I don't want any of my players thinking that way because they are good enough to go out and win the match," he said. "I think we have the belief that that can happen. If not, it is better to stay at home.
In November 2020, Arteta was in charge when they won 1-0 on the red side of the city to secure their first league victory there since 2006. In addition, they had previously eliminated them from the FA Cup in 2015.
Having lost once to the Red Devils in their last eight meetings – albeit last season in Manchester, Arteta believes that his team should put less emphasis on the past and more emphasis on their current form and confidence, which has helped them start the season with a perfect record of victories as they travel to the north-west.
"We have gone through things like that when we hadn't won at Stamford Bridge for 20 or something years, but you need to believe that you will do that. If you can play the way you want to play, you will win football matches. 
"It's not something new [winning at Old Trafford]. We've done it, we have to do it again and we have to believe from today, yesterday, and straight after the game that we are capable of going there and playing how we want in the match."