Meet Man Utd Diogo Dalot girlfriend, Claudia Pinto Lopes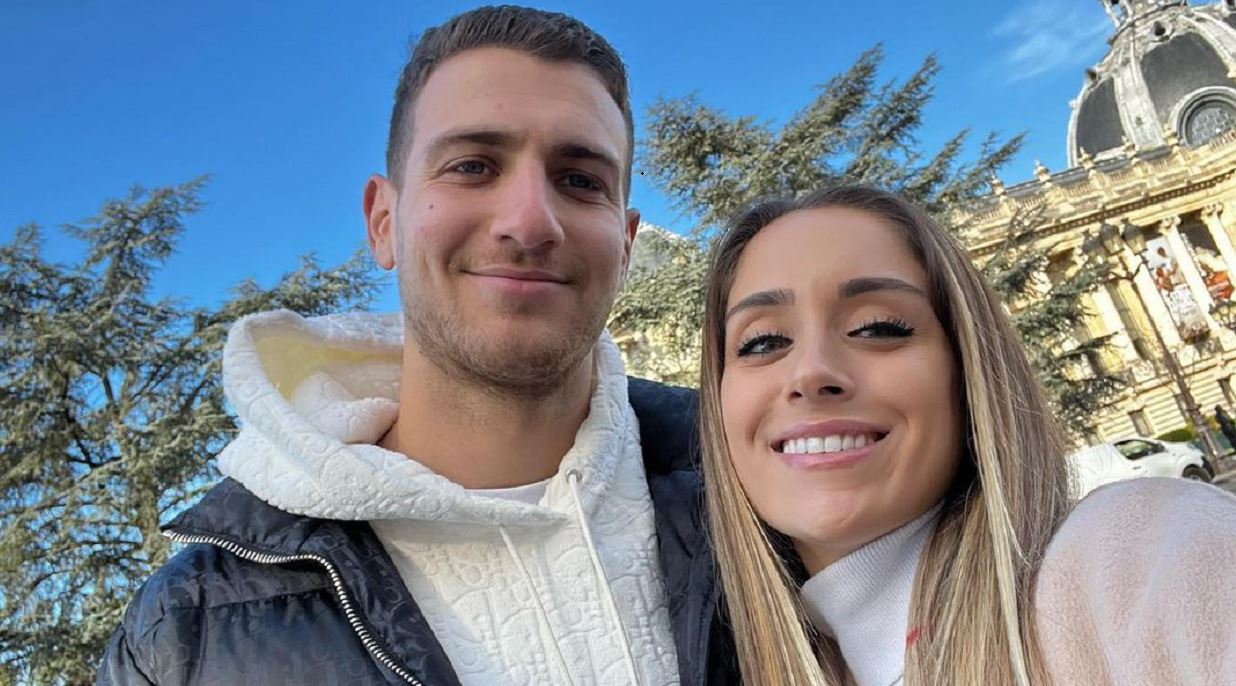 José Diogo Dalot Teixeira is a Portuguese professional footballer who plays right back for Manchester United and the Portugal national team.
The name of Diogo Dalot's girlfriend is Claudia Pinto Lopes.
Who is Claudia Lopes?
Claudio Pinto Lopes was born on May 13, 1995, and is now 27 years old. She was born in Portugal.
Claudio and Dalot started dating in the summer of 2020 and have been together ever since. Claudio is present on most of Diego's trips because they are very interested in each other.
They have not yet married and have no children, but they have a bright future ahead of them, and it was hoped that the two would have a long and happy life together.
"Happy birthday to my other half ❤️Love you 😘 @claudiaspintolopes", The Man Utd defender celebrated his girlfriend's birthday.
Well, apart from being the wife of the footballer, she is also an Instagram model. You can check some pictures of Claudia below.
Manchester United was interested in signing another right-back in the summer of 2021.
Meanwhile, Milan has begun talks with Manchester United to sign Dalot on a permanent basis after being impressed with him during his loan spell with the club.
After rejoining Manchester United, he impressed coach Ole Gunnar Solskjaer with his pre-season performances.
Borussia Dortmund were also interested in signing him on loan, but he chose to stay at United to compete for a starting spot with Aaron Wan-Bissaka.
Dalot made his season debut on September 22nd, playing in a 1-0 home loss to West Ham United in the third round of the EFL Cup.
He has only made two starts and three substitute appearances since then. After Wan-Bissaka was suspended for two games, he played against Villarreal in a Champions League group stage match.