Couple breakup on Roller-Coaster: Real or Fake?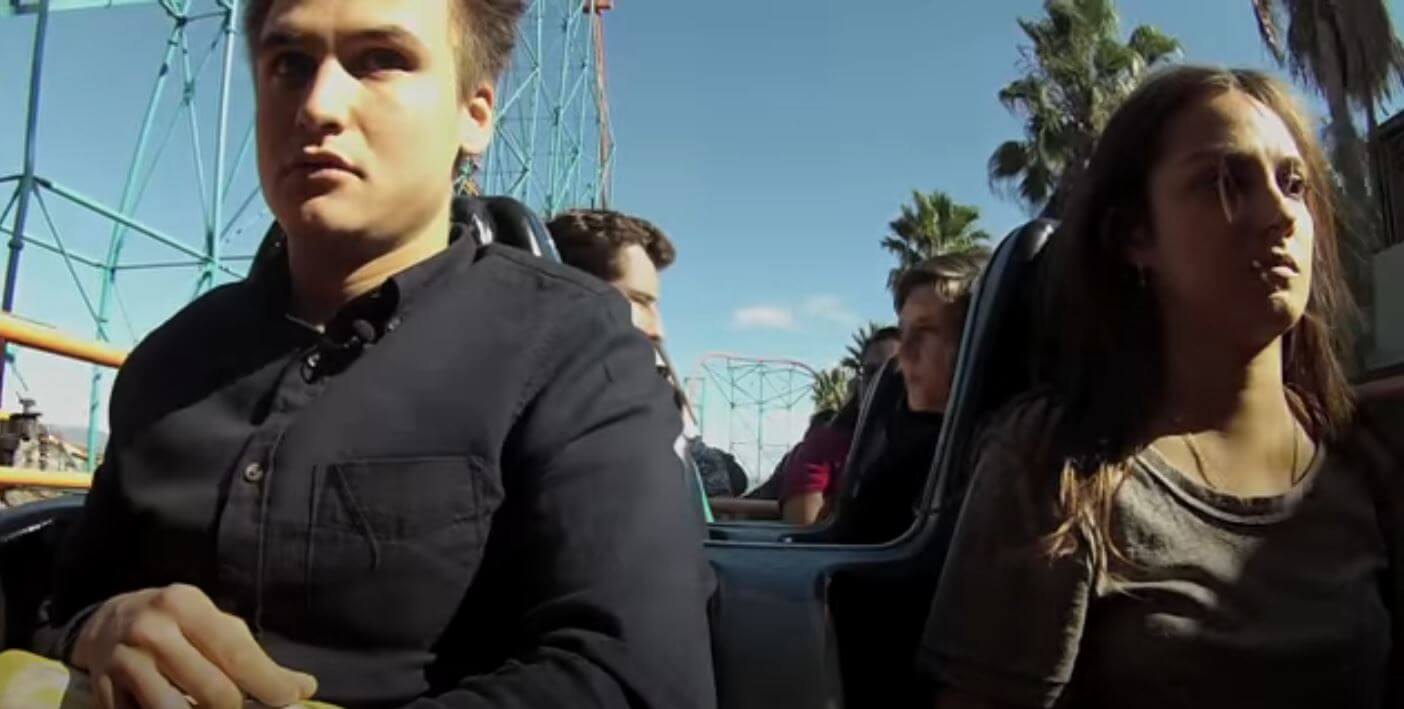 Can we call this the funniest breakup ever? See the moment a Couple ended their relationship on a Roller Coaster.
A guy broke up with his girlfriend on a roller coaster in a viral video. Everything went sideways for the pair as they tried to enjoy themselves on the amusement ride.
The guy could be heard saying from the beginning of the ride. "I don't want to do this." His girlfriend, who was excited about the adventure, tried to console him, but she had no idea a split was on the way.
In the middle of the Roller-Coaster ride, the guy said he was tired of the relationship and wanted a breakup — His partner was surprised.
The guy stated that he wants to end the relationship because the lady forces him to do things he does not want to do. "We're not very good," he said. The lady said she couldn't believe he had broken up with her on the journey.
The duo endures an uncomfortable quiet for the remainder of the journey before the ride came to a halt.
The video has amassed over 6 million views on youtube.
Real or Fake?
There have been speculations saying the video is fake, while some feel it's real.
"Not only is this video (clearly) fake and put together by a aspiring youtube star/comedian" One said. "The most obvious clue to telling that this is fake, is the fact they're riding on Goliath at SFMM… There is no way anybody in the world could be remotely that scared on that snooze-fest!" Another said. One added: "I don't care if it's fake, I giggled."
According to Freethebid, Kant Lentz is a Peruvian filmmaker who specializes in creating love stories that take place in alternate realities with magic realism elements.
The viral video was directed by Kantú in 2015 and was titled, "Rollercoaster Break-up".
Moses Jacob Storm on the other hand is an American writer, actor, and comedian. Storm has played a variety of characters in television shows such as The 4 to 9ers and Another Period, among others. He also appeared in the Comedy Central Originals one-off special Ice To Iceland.
We can finally state that the video is fake, not real. It was perfectly acted