Milk Crate: White Mike becomes the first man to complete trending challenge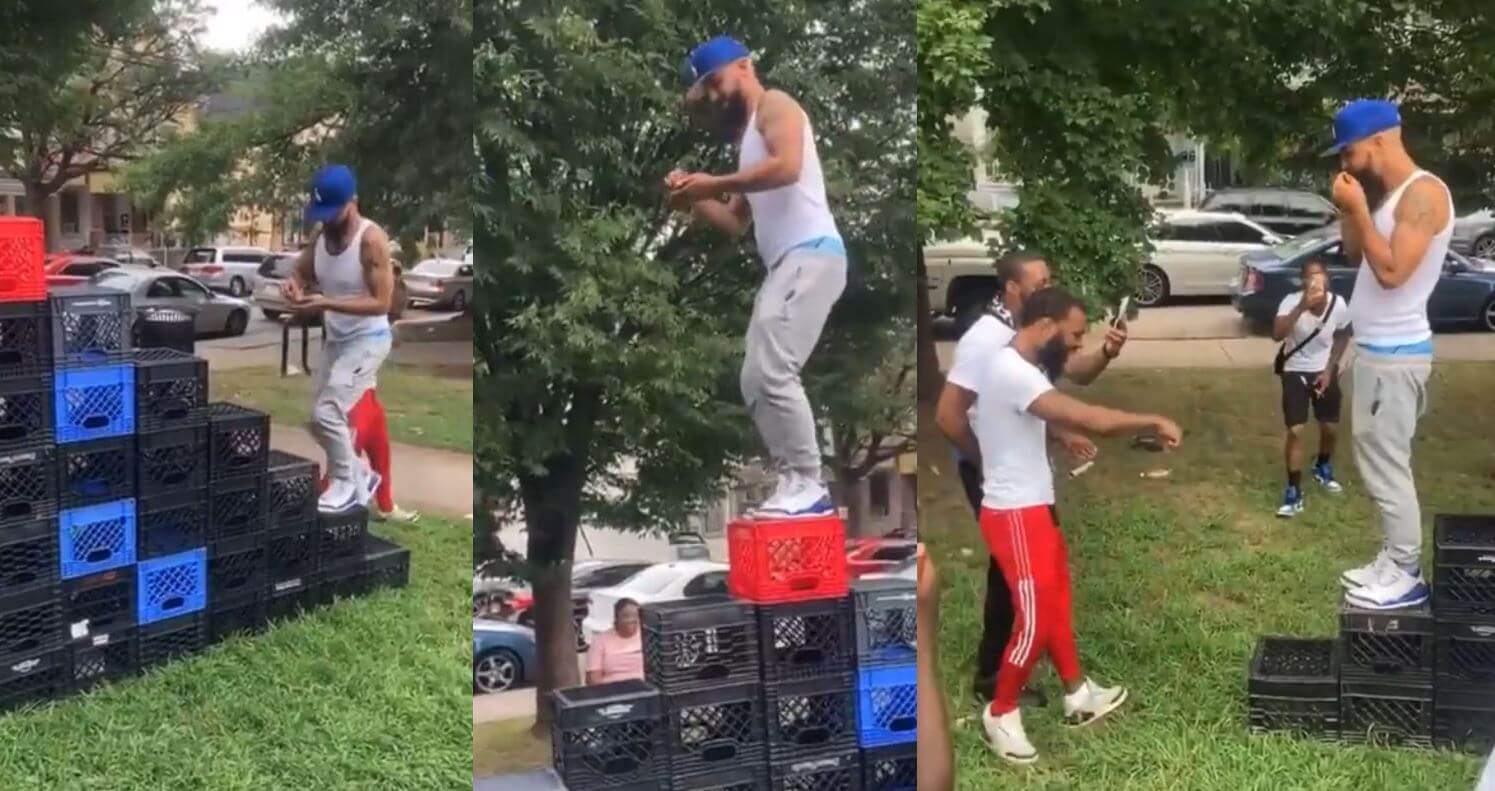 A man named White Mike has become the first person to complete the viral Milk Crate Challenge.
The challenge which started a few days ago has gotten over 2 million views on social media. The task is to climb up one side of stacked milk crates and stroll down the other without falling to the bottom.
White Mike was able to complete the challenge while rolling a blunt. "This dude is so smooth," One said. "Why do hella people have this many crates readily accessible," Another said. "dis shit made me proud". A man said.
Watch the video below: