Ouch. Rapper YK Osiris joins 'Milk Crate Challenge' but failed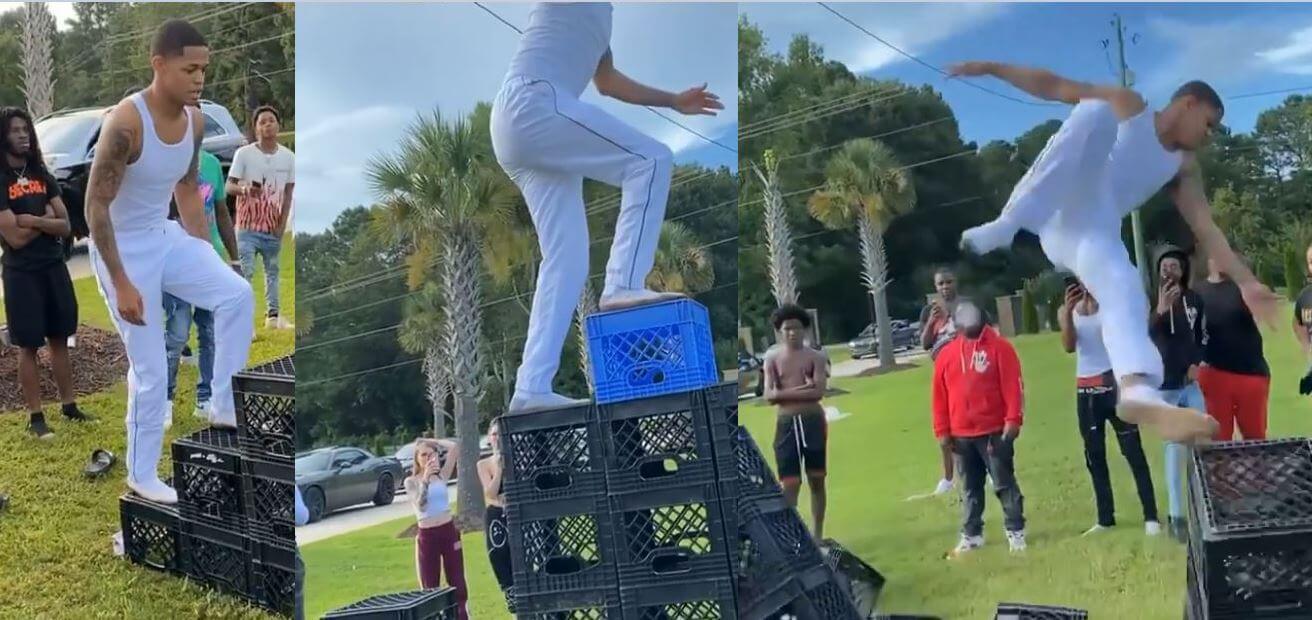 Rapper YK Osiris has joined the Milk Crate Challenge making him the first celebrity to take part in the trend.
The fad has been going on for a few days, with numerous videos being posted on social media. Users are sharing videos of the challenge using the hashtag #MilkCrateChallenge and #HoodOlympics, a viral phenomenon in which people attempt to climb a milk crate staircase without collapsing.
"@hesbackagain2021 had me doing this bull shit 😂😂😂😂 I almost had the 4,000 😂😂 damn …. my back hurting like damn lol," YK Osiris wrote on Instagram.
The Florida-born rapper was doing well on the mountain of crates but fell when his friends started singing his song 'Worth It".
Some challengers completed the task successfully, while the vast majority failed miserably.
In one of the videos posted, a woman named Tee completed the viral Challenge after a bet was placed. She was able to go as quickly as she could through the stack of crates. Tee won the money, and her friends congratulated her.
YK Osiris began producing his own music at an early age. Williams originally released music under his own name, releasing "Fake Love" in 2017 before switching to the alias "YK Osiris" (YK stands for Young Kavirondo) for further releases.
Nasrat Haqparast mother is dead, "My best friend in this world"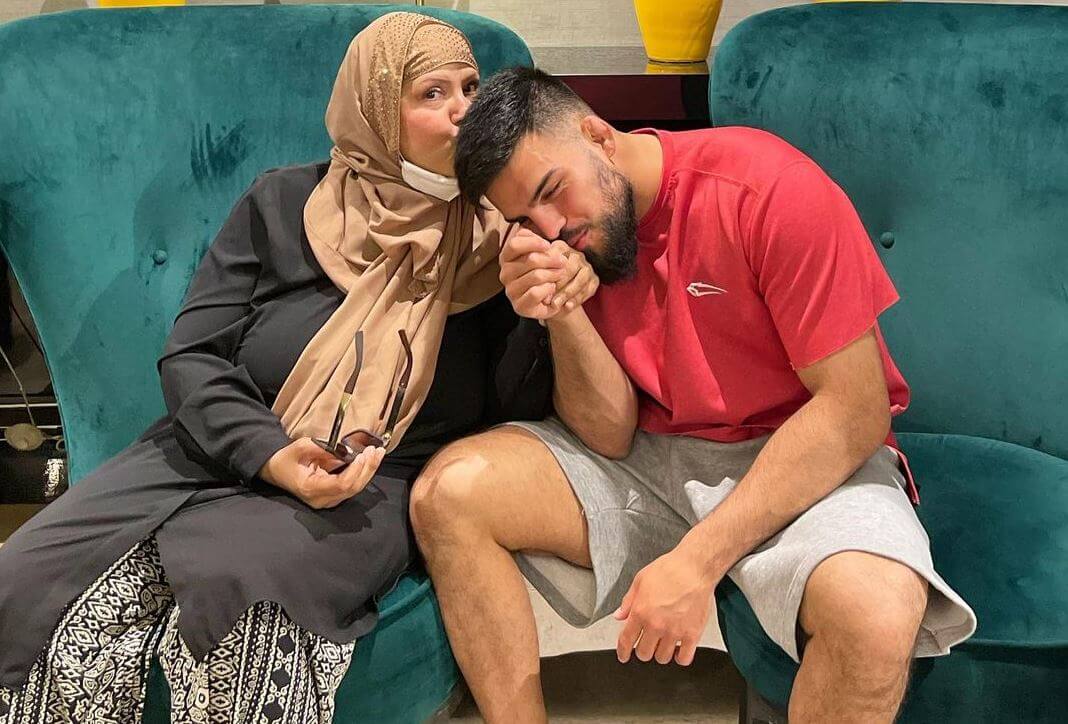 Mohammad Nasrat Haqparas, a German MMA fighter who now fights in the UFC's Lightweight division, has lost his mother.
"My best friend in this world. People who know me knew that my life goal was to please God and my parents. " Haqparast wrote on Instagram. "Everything I did was to make you proud and give you happiness. "
The MMA fighter said: "The last 2 years were the hardest of our life and in every prayer, I asked Allah with tears in my eyes to give you health. Until the end, your words were "Trust in God". "
Nasrat said after his mother was diagnosed with the deadly disease she was still able to finish 2 whole Ramadan. "With the hardest chemotherapy, you still finished 2 whole Ramadan, never missed a prayer, and even complete the "Hadjj" with this disease. " He wrote.
"Our place is Jannah and I hope you were pleased with me my diamond "
This is coming 24 days away from his scheduled fight against Dan Hooker.
Haqparast was born in Germany to Afghan parents from Kandahar who had fled Afghanistan as refugees.
At fourteen years old, his parents felt he was overweight and enrolled him in kickboxing courses. Instead, Haqparast enrolled in an MMA class after seeing a sparring session in the room adjacent to the kickboxing class.
Haqparast began his professional MMA career in 2012 and built an 8-1 record before signing with the UFC.