Epic Fall as Female Chicago Police tries the 'Milk Crate Challenge' while on duty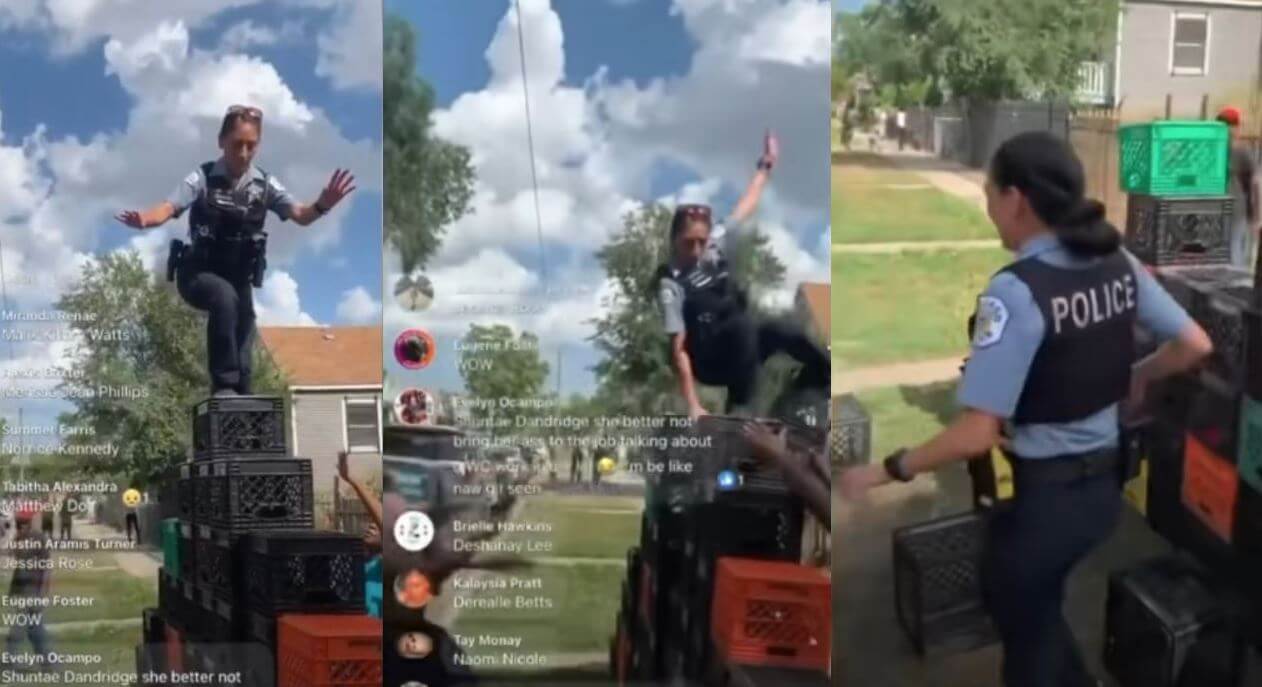 A Chicago police officer was shown in a viral video doing the TikTok "Milk Crate Challenge" while on duty. The end result was not good.
The challenge originated on TikTok and has now expanded to other social media sites. The individual must ascend to the top of the milk crate pyramid without losing their balance to win the challenge.
The Female Chicago Police was doing well during the Crate Challenge but failed after she got to the top of the piled crates. A man helped her when she fell from the boxes.
TikTok has issued an official statement warning users about the dangers of attempting the milk crate challenge and has also banned the content from their platform. Theblast reported.
"TikTok prohibits content that promotes or glorifies dangerous acts, and we remove videos and redirect searches to our Community Guidelines to discourage such content. We encourage everyone to exercise caution in their behavior whether online or off."
"This phrase may be associated with behavior or content that violates our guidelines," They added. "Promoting a safe and positive experience is TikTok's top priority. For more information, we invite you to review our Community Guidelines."
Milkcratechallenge and #cratechallenge, two popular hashtags associated with the fad, have received over 75 million views on the platform.
Tiktok: Tattoo Artist Makes 76 tattoos, recreate Betty Boop Snow White scene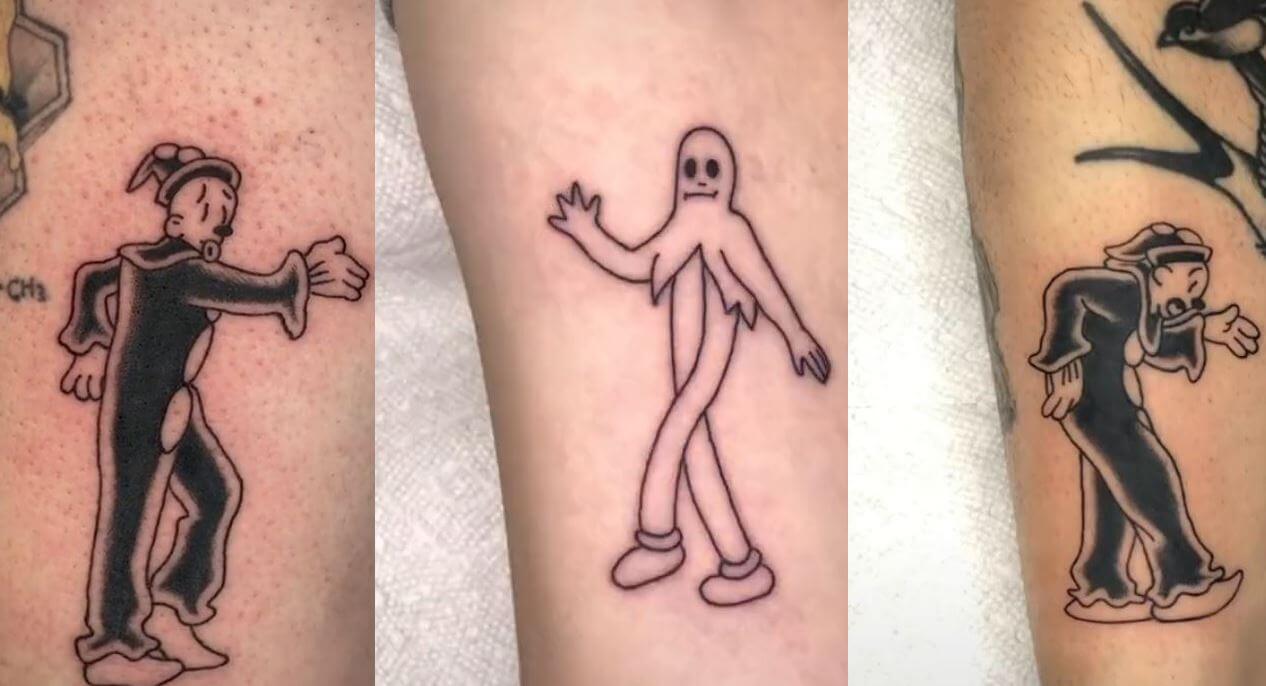 With 76 different tattoos, a tattoo artist creates a moving cartoon, 'Koko The Clown dancing' from the Betty Boop Snow White scene.
The artist known as Phil Berge on Tiktok, recreated a scene from a Betty Boop cartoon using humans as his canvas.
"Finally! I made a total of 76 tattoos to create this scene from Betty Boop Snow White." He wrote on Tiktok. "A huge thank you to everyone that got tattooed for this project."
Max Fleischer developed the cartoon character Koko the Clown. He first appeared as the main protagonist in Out of the Inkwell (1918-1929), a major animated series of the silent era.