Nigerian Masquerade Fails viral Crate Challenge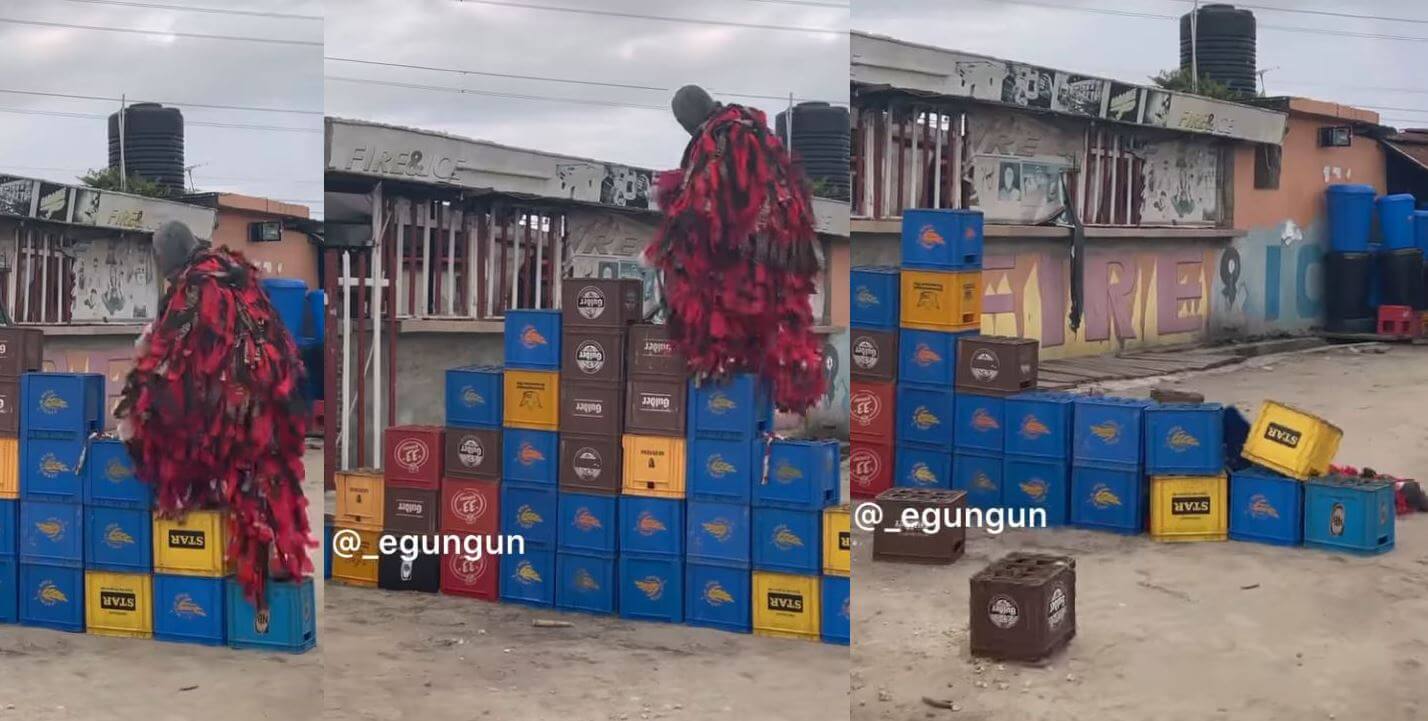 The Crate Challenge is trending all over social media and we doubt it's ending soon.
Several videos of the challenge are been shared on social media using the hashtag #CrateChallenge and #hoodolympics. Some celebrities have also joined the craze.
In one of the videos shared on Instagram, A Nigerian masquerade was seen taking part in the crate Challenge. Egungun, which also means masquerade, attempted to climb the mound of crates but failed once he reached the top.
"You no Dey hear word" One said. "Egungun be careful," Another said. One said "your teeth for comot". Another said: "You don forget say nah express you Dey go?".
The Crate Challenge has amassed over 3 million views on social media.