Rapper Vic Mensa dust viral Crate Challenge with a bottle of alcohol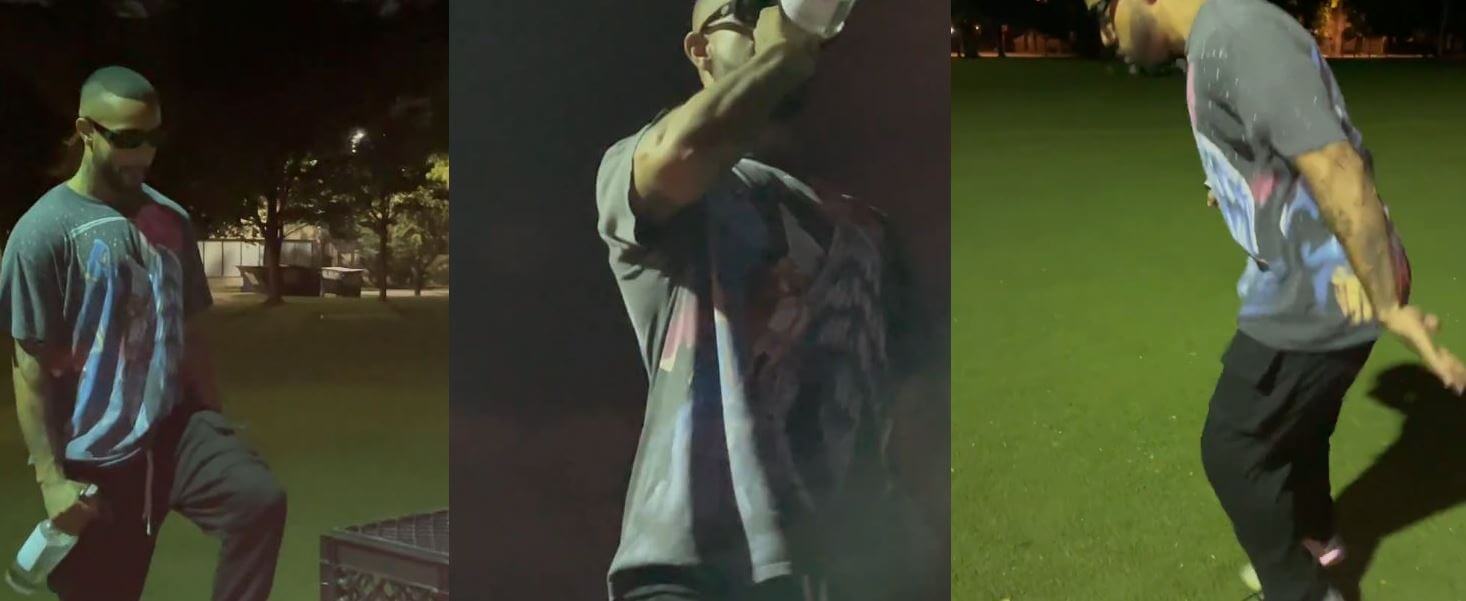 Rapper Vic Mensa successfully completes the trending milk crate challenge while he was holding a bottle of alcohol.
"accepting all challengers" Victor Kwesi Mensah wrote on Instagram. The Chicago-born rapper held on to his bottle of drink while he went through the mountain of crates. Mensa stopped at the top to take a sip from the bottle before he completed the challenge with a victory dance.

"He look the type that practiced this shit before he came" A fan wrote. Another said: "a small part of me wanted to see the fall but I'm happy you made it through" One said: "you risked it all up there my boy that coulda been yo last shot" Another said: "The first step… my guy paused and contemplated his whole life".
This is coming few days after a man named White Mike climbed up stacked milk crates while rolling a blunt. The video got over 1 million views on Twitter.
Vic Mensa was a part of the group Kids These Days, which disbanded in May 2013, following which he released his debut solo mixtape Innanetape. He is presently signed to Roc Nation.