Have you seen chloe bailey silhouette video? Its Lit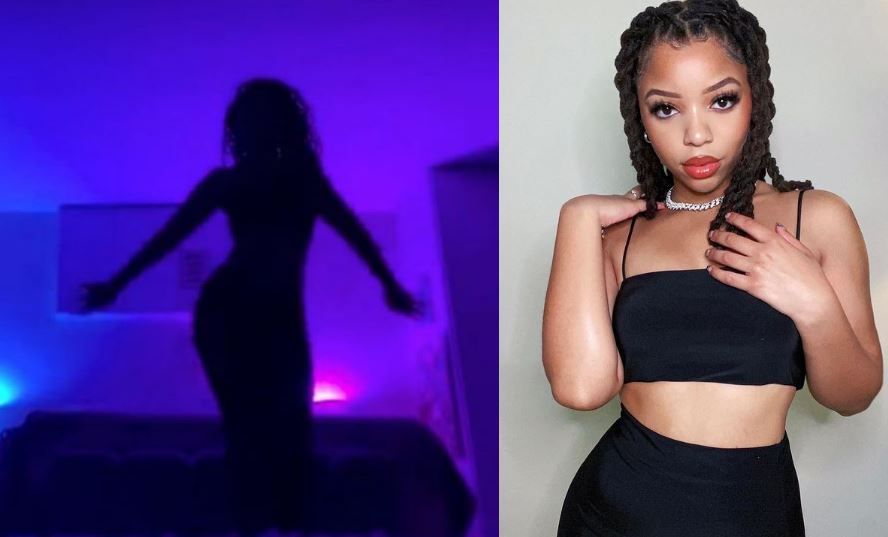 The Silhouette Tiktok Challenge is trending and chloe bailey seemed to have "won" the challenge.
"So everyone can agree that chloe bailey did the best silhouette challenge and the best buss it challenge BECAUSE OH MY GOD" A lady said.
To celebrate her 1 million Instagram followers, the 22-year-old entertainer, Chloe, took part in the #silhouettechallenge. "special performance for all of you. THANK YOU for all your love and support. let's celebrate together in reaching 1Million followers "
The video which was shared on Twitter and Instagram is sparking up reactions.
"ChloeBailey won the silhouette challenge and that's on Mary had a little lamb" another lady said.
"I'm just taken a back by the colours and shades in that silhouette video by Chloe Bailey. Her room looks perfect. Let me go and buy two lamps to put either side of my bed just because…" A fan wrote.
See More Twitter reactions on chloe silhouette video
"Me and the boys watching Chloe Bailey buss it challenge and #silhouettechallenge" A fan wrote.
A lady wrote: "Chloe just showed us the definition of 'ungodly hour' with this #bussitchallange and #silhouettechallenge"
"Chloe Bailey has won the #silhouettechallenge as well!!!" Another fan wrote.
"Chloe for the #silhouettechallenge win!!!" A lady wrote.