Chloe Bailey cries on IG Live says "I don't post for validation or male attention"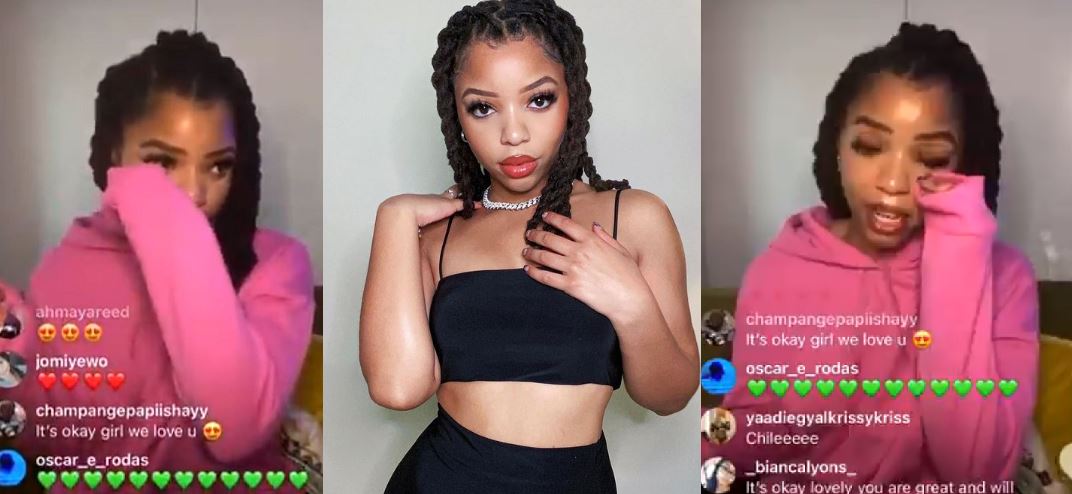 Chloe Bailey was seen crying on Instagram (IG) live while she talked about embracing herself and having confidence.
"When i perform and when i make music and when i dance, thats when i get to tap into the sexiest side of my self and thats where i find my confidence" Chloe said.
Chloe Bailey also talked about how she has been insecure for a very long time and trying to build up her self confidence. "Its so important and so special when a black woman can be strong and stand in her power in every single way" Chloe added.
"For so long i use to think i was fat….. now i really love who i am". She said. "I'm not going to change who I am, if I did I would be a catfish and you all wouldn't see the real me."
This is coming few days after the 22-year-old entertainer, Chloe, took part in the #silhouettechallenge which went viral on Twitter. "special performance for all of you. THANK YOU for all your love and support. let's celebrate together in reaching 1Million followers "