How Fast Can You Slap Chris Game: What You Should Know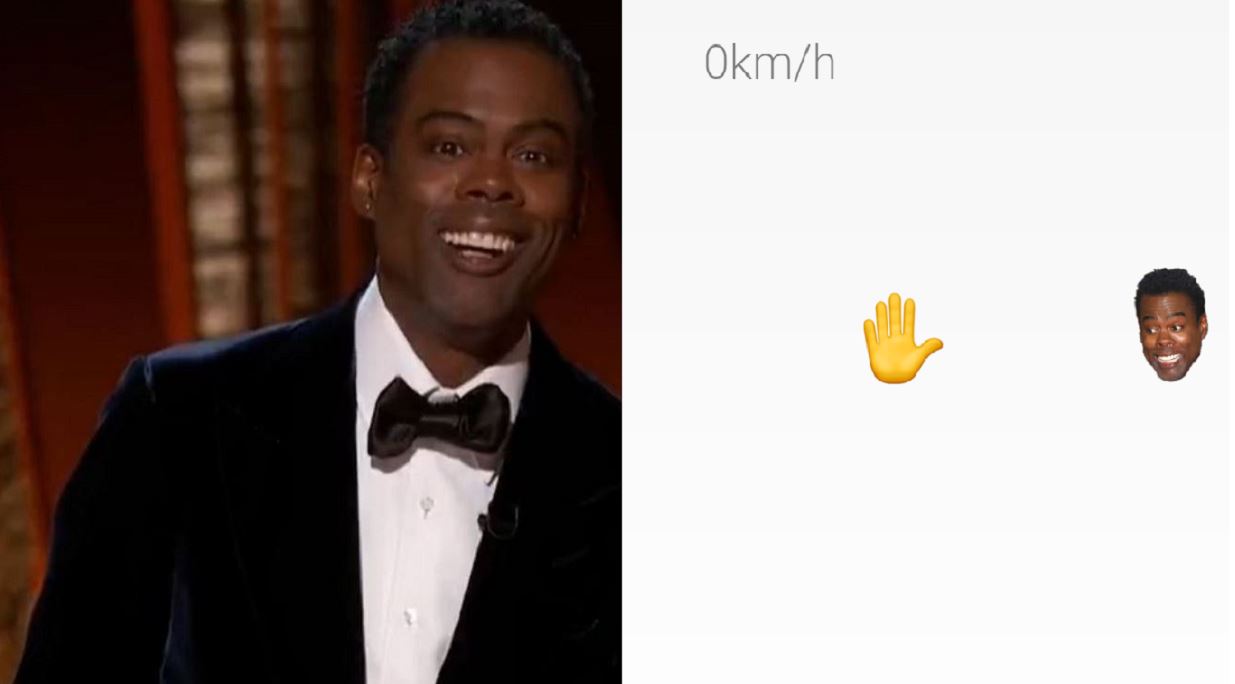 There is a viral game on the internet called 'Slap Chris', some tagged it as 'How Fast Can You Slap Chris Game'. The game which was created referred to the altercation between Will Smith and Chris Rock at the Oscars.
The online game allows players to be able to slap Rock. It was created by Tyler Hamilton.
Well, if you don't know what happened at the Oscars, we are going brief you. At the beautiful event which later went sour, Will Smith went on stage slapped Chris Rock for a joke he made about his wife, Jada Pinkett Smith.
Smith's wife Jada Pinkett Smith's hairstyle was mocked by Rock, who made a reference to the movie GI Jane, in which actress Demi Moore shaved her head.
However, after the whole scenario, Will Smith apologized to the Academy in an acceptance speech. He also went on Instagram to share an apology statement.
"Violence in all of its forms is poisonous and destructive. My behavior at last night's Academy Awards was unacceptable and inexcusable. He wrote. "Jokes at my expense are a part of the job, but a joke about Jada's medical condition was too much for me to bear and I reacted emotionally."
"I would like to publicly apologize to you, Chris. I was out of line and I was wrong. I am embarrassed and my actions were not indicative of the man I want to be. There is no place for violence in a world of love and kindness.  
"I would also like to apologize to the Academy, the producers of the show, all the attendees and everyone watching around the world.
"I would like to apologize to the Williams Family and my King Richard Family. I deeply regret that my behavior has stained what has been an otherwise gorgeous journey for all of us. I am a work in progress."
Different reactions and memes were shared on social media.
Well, Will Smith's rage may have been fueled by more than Chris Rock's remark about Jada's hair during the ceremony.
Will Smith was not arrested after the assault
According to LAPD, Rock declined to file a police report. " "LAPD investigative entities are aware of an incident between two individuals during the Academy Awards program,"
"The incident involved one individual slapping another. The individual involved has declined to file a police report. If the involved party desires a police report at a later date, LAPD will be available to complete an investigative report." the department said in a statement.
In a statement from the academy, Will Smith was asked to leave the Oscars ceremony after hitting Chris Rock but refused.
 "Mr Smith was asked to leave the ceremony and refused, [but] we also recognize we could have handled the situation differently." The academy said.
It also announced it had "initiated disciplinary proceedings against Mr Smith for violations of the Academy's Standards of Conduct".
These include inappropriate physical contact, abusive or threatening behaviour, and compromising the integrity of the Academy.
The Academy stated that it may take action at its next board meeting on April 18th. According to the statement, this might entail "suspension, expulsion, or other sanctions."
It also apologized to Rock, the nominees, the guests, and the audience.
How Fast Can You Slap Chris
Will Smith and Chris Rock's situation has been turned into a game. You can check the online game out Here.
How to play the game
The game is quite easy to play.
After getting on the website you will see a big hand and Chris rock's face. The main objective is to slap Chris as hard as you can.
You will have to drag the hand to Chris's face as fast as possible to get a high score. Some users are already playing the game and sharing their scores on social media.
Reactions
"Excellent!  26 km/h best so far." One said.
Another said: "88.  My work here is done."
A player wrote: "Wow. 63km/hr. I hope to double that."
Another wrote: "I managed 55 but nearly yanked the laptop off the table in the process."
Additionally, Chris Rock's slap at the Oscars from Will Smith is indirectly helping him sell more tickets for his forthcoming comedy tour.
The Ego Death Tour 2022 is set to begin on Wednesday in Boston, with tickets costing $47 before Sunday's historic incident at the Oscars.
People who were able to get the tickets prior to last weekend are already rejoicing, since resell websites are currently selling them for roughly $600 each.
Chris Rock at Boston Show
During a sold-out stand-up show in Boston, Chris Rock addressed the Will Smith Oscars slap for the first time.
"How was your weekend?" he jokingly asked the crowd.
"I'm still processing what happened, so at some point I'll talk about that," Rock said. "It'll be serious. It'll be funny, but right now I'm going to tell some jokes."
Listen to the audio below.
After the Oscar saga, Jada Pinkett Smith shared a cryptic message on social media. "This is a season for healing and I'm here for it," the message read. with the post getting over 230k likes.