Leonardo Dicaprio meeting Jeff Bezos & Girlfriend Lauren Sánchez sparks Twitter reactions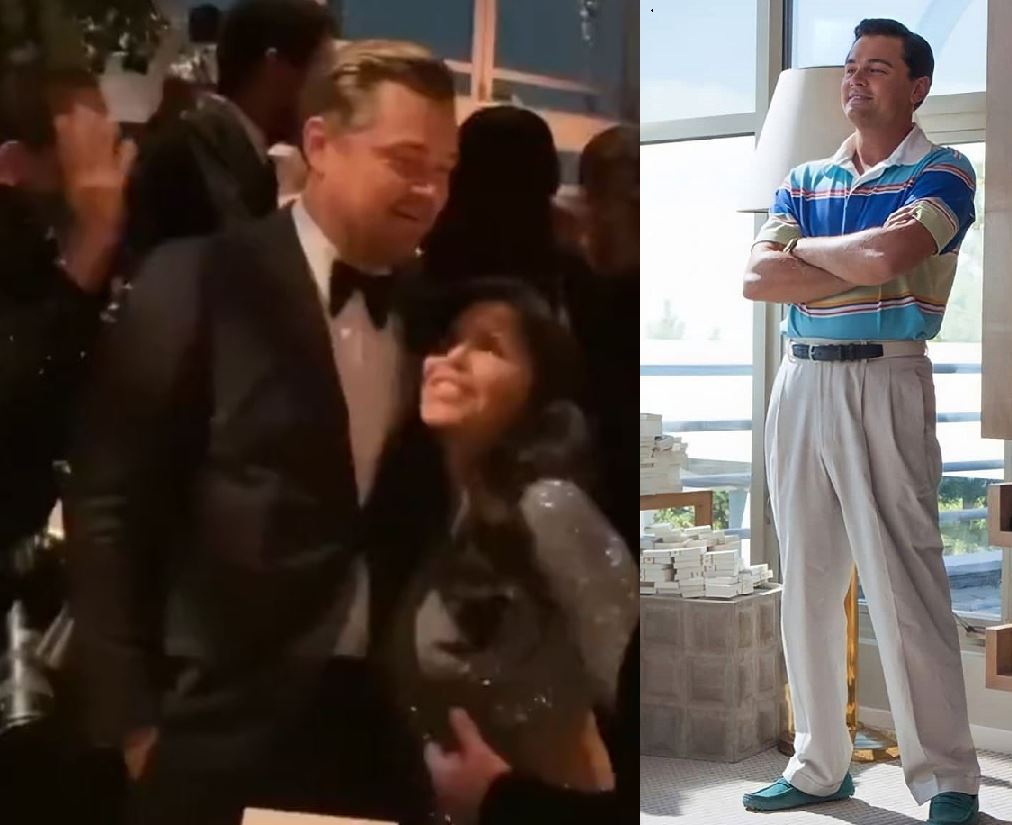 Titanic actor, Leonardo Dicaprio meets Jeff Bezos and girlfriend Lauren Sánchez at Art Gala in Los Angeles. However, a video of the meeting is causing a stir on Twitter.
Social media users find fault in the way Jeff Bezos girlfriend Lauren Sánchez hugged and looked at Leonardo Dicaprio. Some said she gave a flirting look.
See more reactions below:
"Leonardo Dicaprio with Jeff Bezos & his new girlfriend at the Art Gala in LA, looks like someone needs to take action before he loses the remaining half wealth he got left." One wrote.
Another said: "Jeff Bezos girlfriend was ready to risk it all for Leornado DiCaprio".
One said: "The one person Jeff Bezos follows on Twitter is his ex-wife and she doesn't follow him back. And now his new girlfriend is looking at Leonardo DiCaprio like this".
Another added: "Jeff Bezos catching strays bc his girlfriend was flirting with Leo is truly hilarious to me".
A lady said: "It's small and petty of me but watching Jeff Bezos' girlfriend publicly snub him for another man gives me great joy".
Another added a hilarious comment: "This could easily be reversed. "Leonardo Dicaprio meets his new girlfriend & Jeff Bezos at the Art Gala in LA."