Christian Toby Obumseli: Twitter Reacts To Man Stabbed To Death By Girlfriend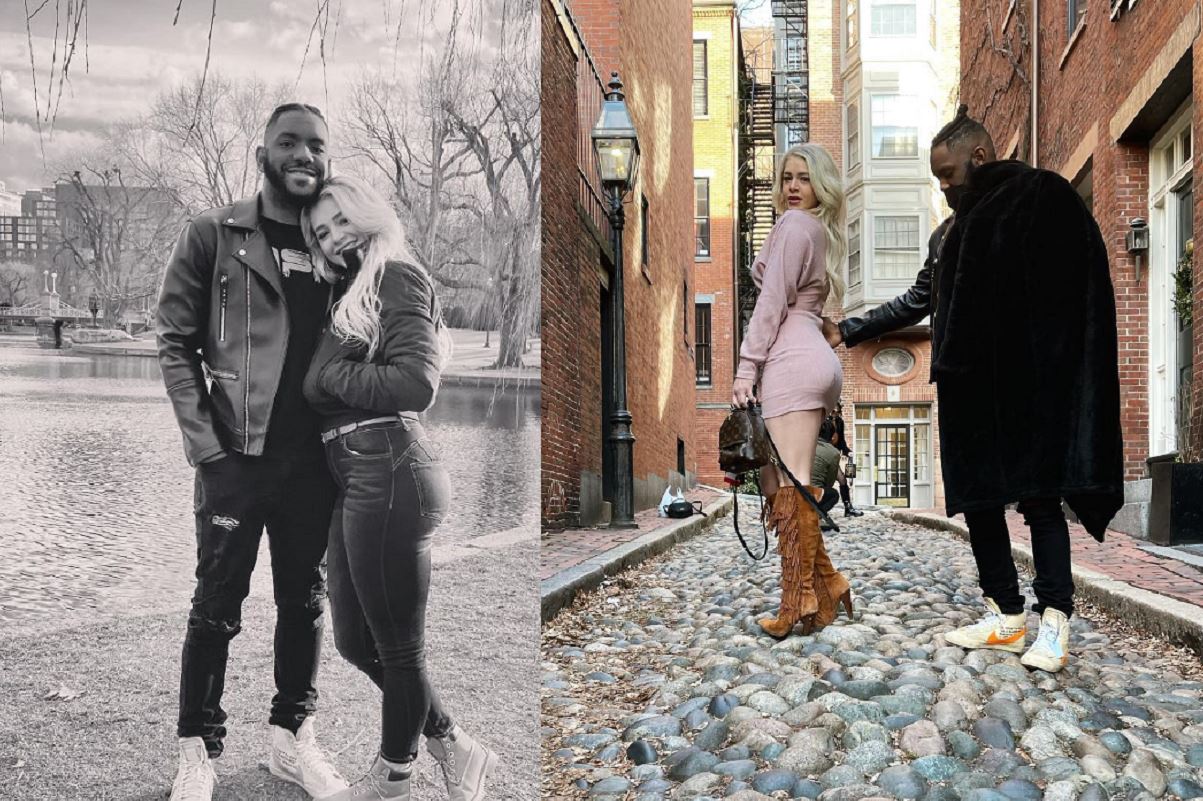 There have been several reactions on Twitter after a man was stabbed to death by his girlfriend after a domestic dispute.
Christian Toby Obumseli girlfriend Courtney Tailor also known as Courtney Clenney is an Instagram model who boasts of 2 million IG followers. She also has an Onlyfans account.
The Miami Police Department said Christian was stabbed inside One Paraiso in the city's Edgewater neighborhood. He was reportedly transported by Miami Fire Rescue to JMH's Ryder Trauma Center where he died. CBS Miami Reported.
Before the bad event, Christian recently moved to Miami and was living with his girlfriend in the building he was stabbed. The Television station added.
"He was just really high-energy, bright, intelligent, would bring a smile to anyone," friend Josh Ramsey said, according to the news station.
"These are our two friends we've gone on vacation with, we go to dinners with, we go out on the town with them, and it seems like it's straight out of a crime documentary," Ramsey said.
"We would have never guessed it would have escalated to this point. I think I speak for our whole friend group, we are just shocked. Very distraught about this."
Courtney Tailor has been detained at the scene and was later taken for a mental health evaluation, According to officials. She reportedly also threatened to kill herself.
Christian Toby Obumseli Instagram is @christianvstoby. He has over 3,500 followers. In his recent post, he shares a picture with Courtney. "The second time ain't nothing like the first you gotta make it count", He captioned.
"Courtney Taylor Clenney must feel the full extent of the law. She must be tried and jailed. Christian Toby Obumseli deserves justice." One said on Twitter.
Another said while reacting to the death, "I knew the Courtney Taylor discussion was going to shift to how black (and Nigerian) men always went on about how they prefer dating white/ foreign women over black women. It was something that was bound to happen. I'd have even been surprised if it didn't come up."
However, after Christian Toby old tweets attacking black women resurfaced on social media, Black women are staying out of the situation.
"The way black girls disgrace themselves on Tv", Christian said in one.
"Full of ignorant black women," He said in another.
"Black girls aren't the only ones who can cook in the world!". Christian also said.
"Once again I'm tired of this black girls in my government class!!". He also tweeted.
"Oomf: "Black girls are born knowing how to shake they a**" me: "honestly idc they not my type. " He said.
"Can we black women ( especially Nigerian women) collectively not give a damn or care about Christian Toby Obumseli case?? This is not our fight at all." A Twitter user said while reacting to Christian's old tweet.