Ginni Thomas Lifespring Cult Video Spark Twitter Reactions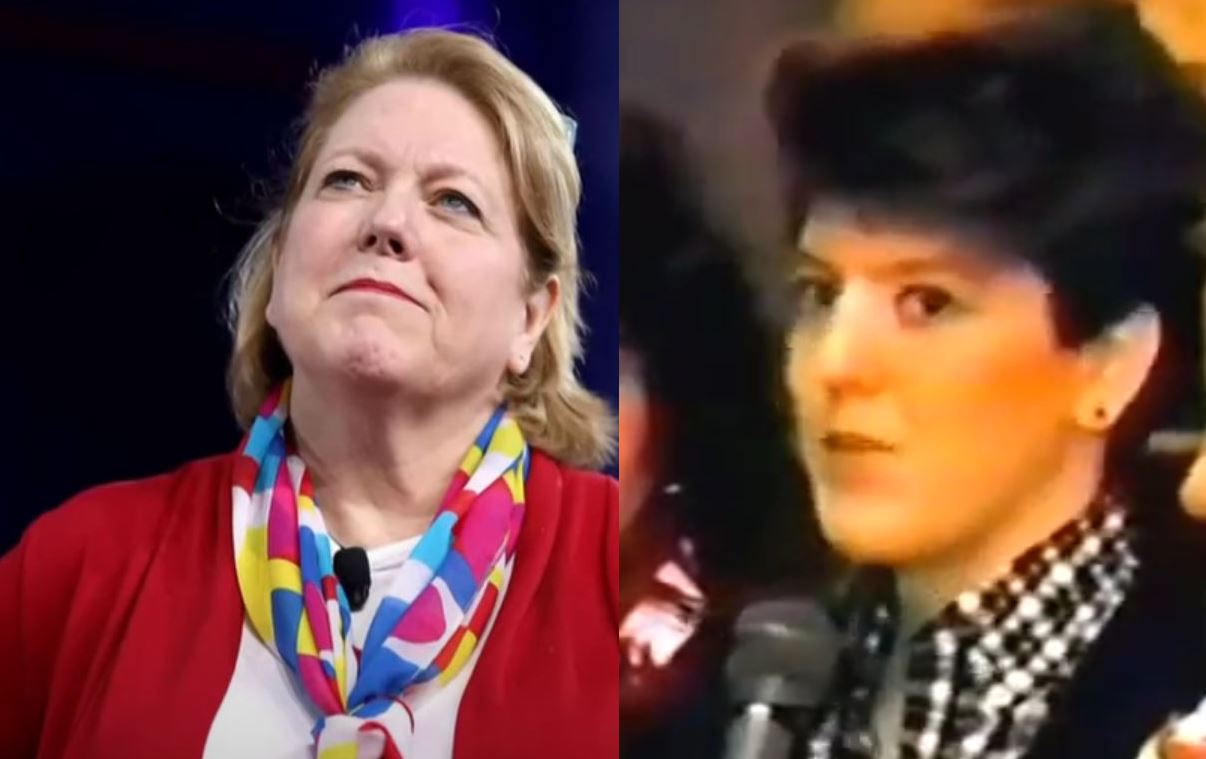 During a 1989 gathering in Kansas, Virginia Ginni Thomas, wife of Supreme Court Justice Clarence Thomas, seems to address her exit from the Lifespring cult in an old video that has resurfaced on Twitter.
Author Steven Hassan, who has published many books on cults and mind control, shared the video on Twitter. "I knew Ginni Thomas. Ginni Thomas was in a cult (the large group awareness training cult, Lifespring). Here she is in 1989 speaking at an event I hosted for former members. Until today, almost NO one has seen this video.? He wrote.
He added, "As you'll probably notice, Ginni seems likable (and she was)! After she left Lifespring, she got heavily involved in the movement to HELP former cult members exit cults. She also organized a cult awareness briefing for congressional staffers in the late eighties.
"Sadly, the people who helped deprogram Ginni were also apparently involved in right-wing causes. As is the case with SO many former members, she was overly susceptible and went from one cult to another (The Cult of Trump)."
In the viral video, Ginni Thomas said, "When you come away from a cult, you have to find a balance in your life as far as getting involved with fighting the cult or exposing it."
She continued, "And, kind of, the other angle is getting a sense of yourself, and what was it that made you get into that group and what open questions are there are that still need to be answered
"And I think I'm really trying and struggling with the balance between that. I want to expose Lifespring, I want to keep other people from going through that experience
"But I also don't want to go overboard in that regard so that I can reconnect with my own needs in a spiritual way, which I still haven't done.
"And I still have so many questions. I still have so many things that I want to talk about with other people and find people who believe as I do and who are searching as I do and so all those things that got me to Lifespring are still there
Thomas concluded, "And I guess I struggle with not giving overboard and fighting a cult, but I know that is important too".
John Hanley Sr. created Lifespring in 1974, and it is typically considered a part of the "human potential movement" of the time.
Twitter Reactions
There have been several reactions on Twitter following the video.
"Oh My God Steve. Ginni Thomas has had a significant relapse since this video clip. It's hard to do worse than the EST/ Forum/ Lifespring garbage, but she found it with Q & Maga." One wrote.
Another said, "Orrrrr? What amount of MONEY did it take to make you feel comfortable with the current CULT you're attached to…..? I think this might be a good question!!!".
A user also said: "We need a lot more MSM discussion regarding cults. We need experts flooding the news and social media with facts and reality."
Another wrote: "Wow. I never knew about her ties to Life Spring. Truly remarkable she left, and helped many other's. Sad she ended up as she is today. Thomas needs to resign. She needs to be held accountable. To bad that's just a dream, and not a reality."
One also said: "I taught cult awareness workshops while a pastor in an evangelical church that today I would acknowledge was a cult as much as any I've studied. Like most evangelicals, I thought of cults as primarily counterfeit religions, though their culture was objectively just like my own."
Share your opinions below
---
"led to improvements in participants' self-confidence, self-esteem, lowered job stress, a heightened sense of control in life, and a more positive and pleasurable range of events and experiences in their lives." According to an archived version of the now-defunct Lifespring website.
Many Lifespring participants, however, claimed that the organization was coercive and employed cult-like tactics to grow and sustain its membership.
Members were forced to stay in classes for hours or days at a time and were encouraged to push themselves to their limits.
This resulted in emotional breakthroughs in some people, but also brought grief, sorrow, and even death in others.
Six people died as a result of Lifespring trials, according to a 2018 GQ article on the organisation.
Former members filed dozens of negligence lawsuits against the group, which was eventually disbanded in the early 1990s.