Venom 2: Let There Be Carnage Poster is here, Twitter said it's scary
Damn! Venom 2: Let There Be Carnage Poster is lit.
New posters for Venom 2: Let There Be Carnage have been published by Sony Pictures. Twitter definitely has something to say about it.
The two symbiotes are seen in a fight on one poster, while the villain and hero have merged into a single gooey face on the other, indicating how the two are deadly rivals with a lot in common.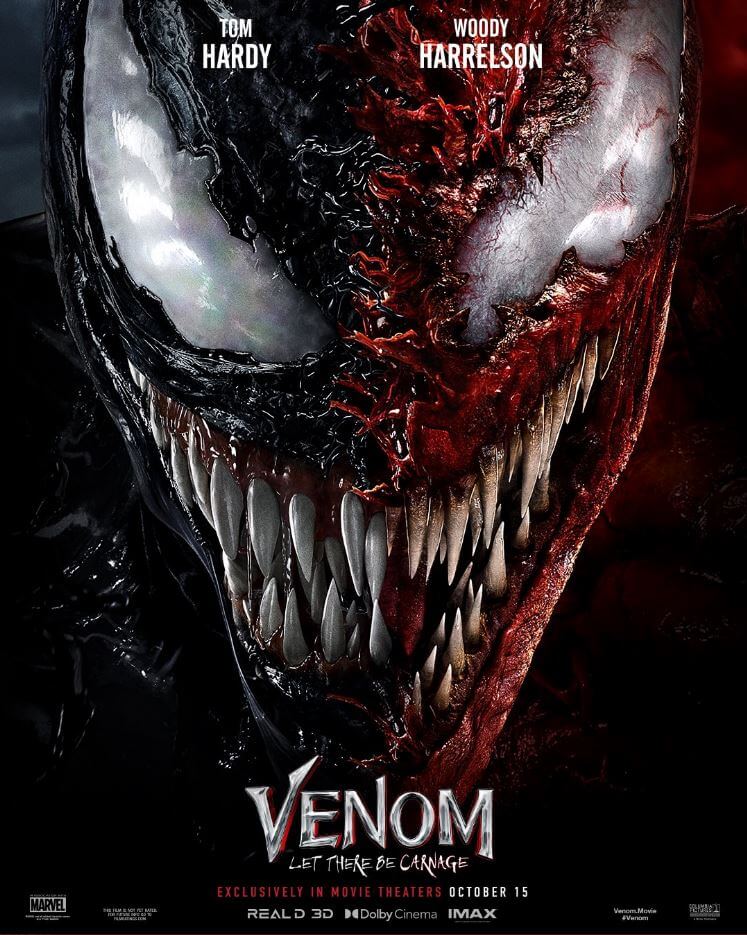 Michelle Williams, Reid Scott, and Stephen Graham are among the cast members of Venom: Let There Be Carnage, which is directed by Andy Serkis.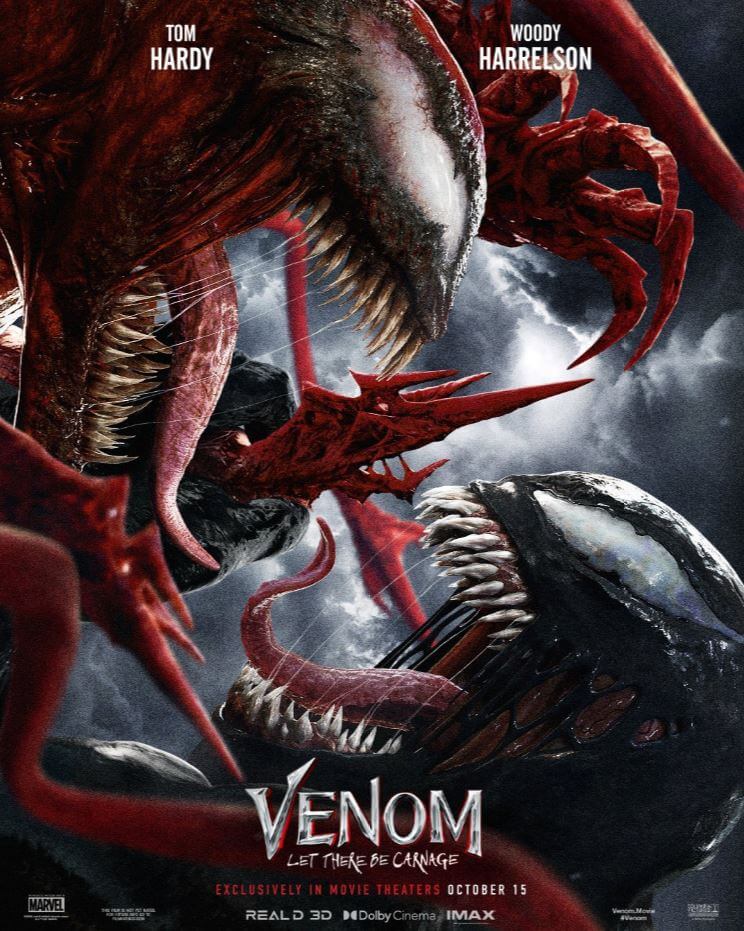 Twitter Reactions
There have been several reactions following the release of the Venom 2 poster." Venom 2 keeping up the tradition of non-MCU Spider-Man movies having great posters I see". One said.
Another said: "The new Venom 2 movie posters are so damn scary 1 of them reminded me of the MK reboot movie poster, the sick twisted version"
One said. "The first poster looks like of first Venom movie but it has Carnage instead of Eddie". Another made a hilarious comment. "the second one looks like they're about to kiss."
One said: "Nice, finally posters that ain't every single character looking at the horizon like dorks."
According to the poster, Venom: Let There Be Carnage will be released in theaters on October 15th.
You Season 3 Trailer & Song
Netflix has released the official trailer of "You" season 3 and fans are loving it. Let gets into detail about the trailer song.
MOvie Premise:
"In the third season, Joe and Love are married and raising their newborn son, Henry, in the Californian suburb of Madre Linda.
As their relationship dynamic takes a new turn, Joe continues to repeat the cycle of obsession with a burgeoning interest in Natalie, the next door neighbor.
This time, Love will flip the script to ensure that her dream of having the perfect family will not be torn away so easily by Joe's compulsive actions."
You Season 3 Trailer Song
The song used in the trailer is titled 'Hit Me Baby One More Time' (Epic Trailer Version) by J2 featuring Blu Holliday.
The song was released in 2017.