Cash and Go Reviews (Legit Or Scam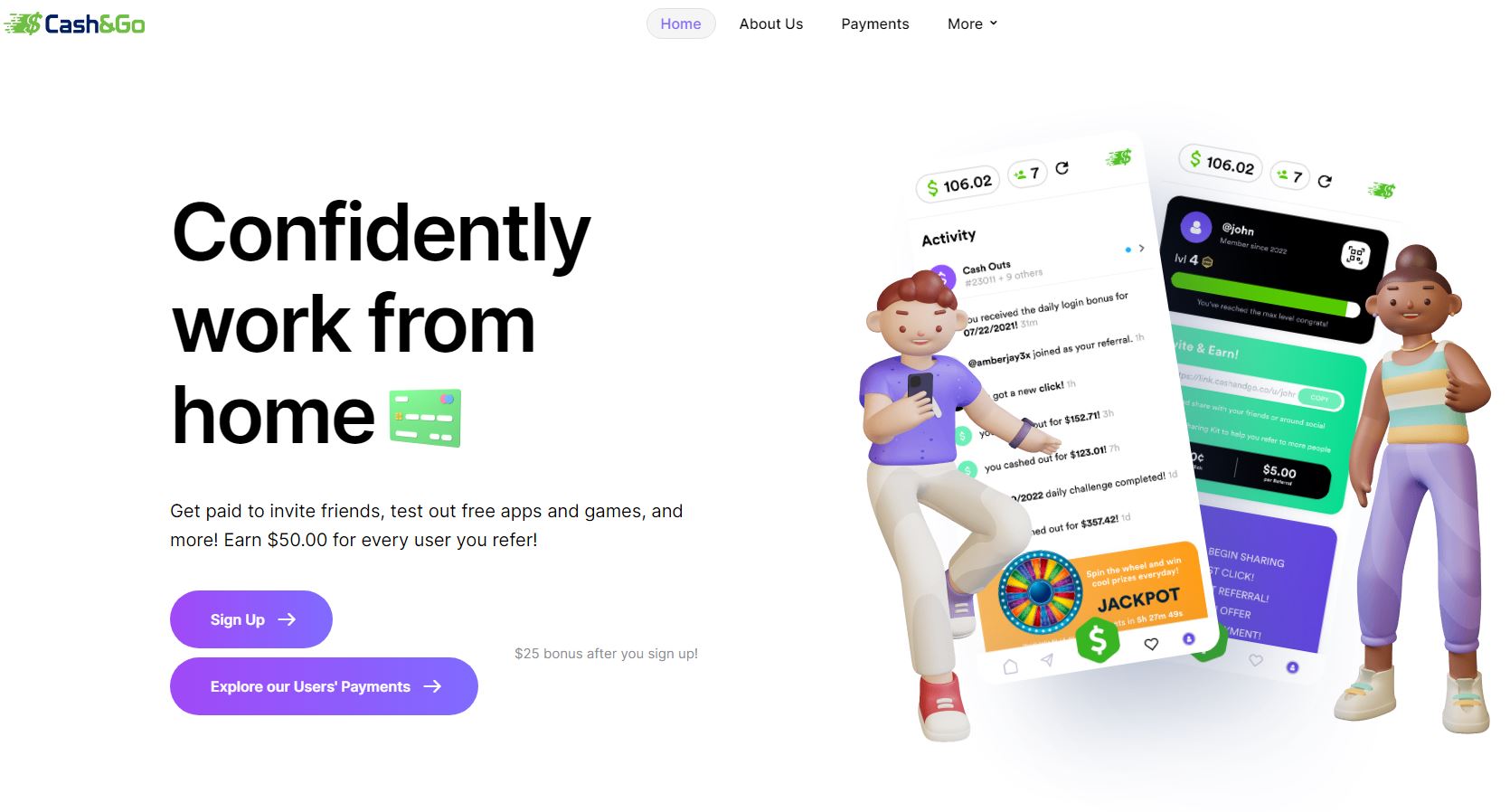 We will be sharing a full review on Cashandgo.co. At the end of this topic, you will get to know if the platform is a scam or legit.
Note: Before you get into any online business claiming to give back huge income, it's advisable to do thorough research on the platform before getting into it.
However, we have taken our time to dig some things about Cash and Go. Check out our review below.
What is Cash and Go?
According to claims on the website, "Cash and Go is an online community with over 10 million affiliates worldwide dedicated to making their voices heard by completing surveys. We open the window of communication between you and the brands you love."
How true is this?
You are paid to play games, test apps, and invite friends on the Cash and Go website. As the top market research network, they claim.
They also claim that, by attracting new customers utilizing your social media profiles, you can make money. You will also receive $25 from Cash and Go just for signing up.
They also claim to pay you:
$0.50 – for each click on your referral link.
$5.00 – for every referral that signs up.
$10.00 – per invite from Facebook.
$50 – for posting on social media.
$250 – get 5 new invites before midnight (Daily Challenge)
They also claim you can withdraw your cash instantly through PayPal, Venmo, Cash App, and more. Free Money Right?
Is Cash and Go Legit and Scam?
We are sorry to tell you this, but Cash and Go is a scam and fake.
To give an honest review, we created an account on the platform. After signup, we were given $25 for signups (note this as a red flag, money doesn't come this easy).
You have to work to get money.
Who is Cash and Go Owner? There is no information about this on the website. A legit business is supposed to have information about its owners, when it was founded, and social media among others.
Have you seen their "Terms of Use"? It's gibberish. It looks like it was copied and edited from somewhere.
If you also go to their payment section, you will see a bunch of fake payment screenshots with unidentified users.
A whois lookup of the website showed it was created on January 4th, 2022. This contradicts payment claims found on the website.
Their Testimonials page is also filled with no-functioning youtube videos.
On Trustpilot, Cash and Go have bad reviews. Many people are complaining about not getting paid.
"They make it look good but it's all a scam. Did research and the website is made with free pictures from a couple of websites. The company doesn't exist. You won't be paid because no one has and no one will. Read their copy-pasted terms also." An angry user said.
Conclusion
Cashandgo.co is a scam. There are lots of legit ways you can make passive income on the internet. You can Check out this >> 5+ Ways To Make Money Per Month Online From Your Home.