Is Chime rejecting Benworth PPP loan deposit?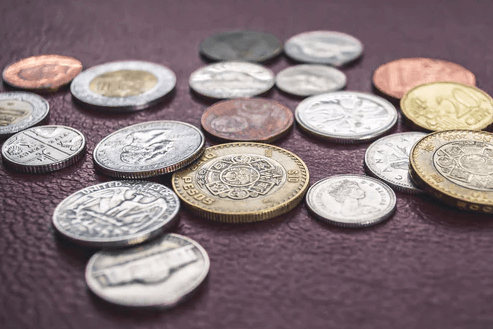 Chime is rejecting some ppp loan deposit from Benworth Capital and it is making users worried.
"I have Chime and my loan is thru benworth but chime sent my money back once it was deposited" A man said.
Womply & Benworth Capital
On March 10th, Womply announced an integrated partnership with Benworth Capital a minority owned, and mission driven lender focusing on low-and-middle income minority borrowers.
Benworth joined Womply's PPP Fast Lane network, which allows small businesses to gain access to critical Paycheck Protection Program (PPP) funding with the least amount of hassle necessary, whilst also assisting borrowers in remaining compliant and reducing program fraud.
Chime returning Benworth PPP loan deposit
A quite number of the 2021 Paycheck Protection Program (PPP) loan applicants have gone on social media to complain on how their funds which is coming from Benworth capital was returned by chime.
A man said: "Noooooo. Chime will return your loan if it's coming from Benworth. They sad part is the email they send you on why the returned it is so misleading. They tell you it's because the name doesn't match but when you call they tell you it's because they don't accepted certain lenders. I opened an account with Wells Fargo. Now I'm hoping I get the option to change my account info. I'm highly upset with Chime."
Another added: "Yep mines was returned yesteday. Chimes gave me a phony excuse saying names or something didn't match up. But when I called, it's basically some get accepted some don't. Like a luck thing. Benworth says they are going to try again to deposit. I believe my second draw is through fountainhead, it might work it might not."
A woman wrote: "I also tried getting funded with chime and they sent mine back as well. I had to use my venmo account to get my funds. It took a week for bank info to get updated, I had to resign paperwork and then 3 days later I got it"
Another said: "Chime returned my on 04/23. My came from Benworth as well."
A man added: "So chime denied my deposit yesterday because they said the name on the deposit didnt match the account. Which is not true. My name is the same on both. I called chime multiple times during to week and they assured me there would be no issue."
Another said: "No I have choir and Benworth sent my PPP to my account and Chime returned it on 04/23. They sent me an email saying the names on my account and the name the deposit for don't match but when I called them they said it's because they don't accept the loans from some lenders."
Benworth said they are still working with Chime to accept all loans.
NOte: Everyone who got their PPP loan approved by SBA with receive their money, so it's coming be patient.