Ice Cream Man, Hasan Tex, Funeral Video got Twitter reacting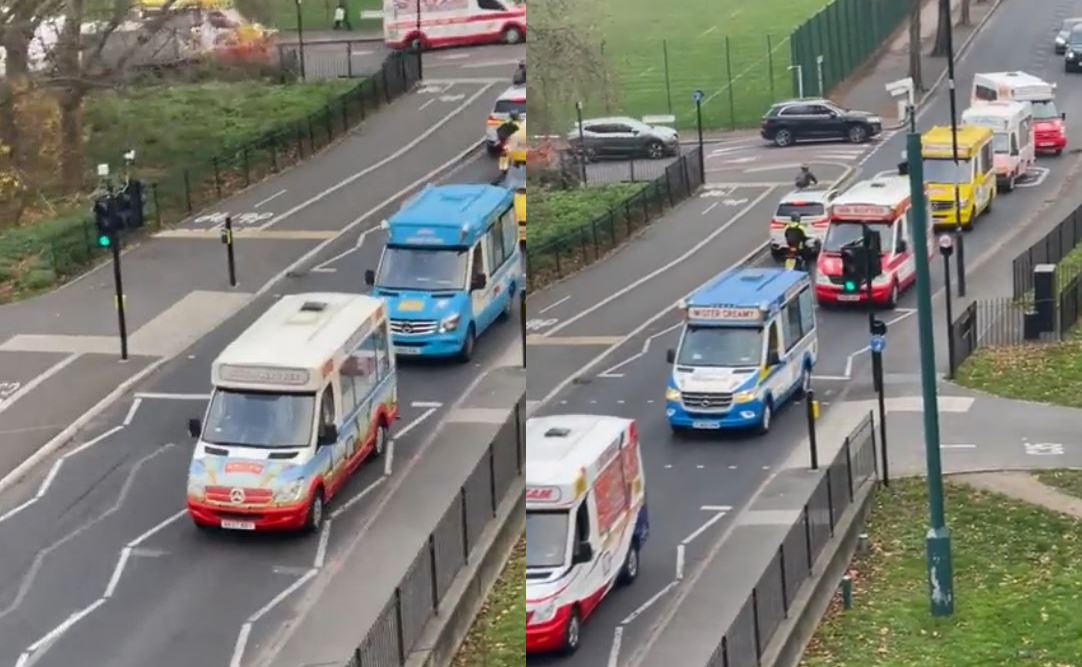 Have you seen an ice cream man's funeral before? Check out this video that is going viral on Twitter.
Louisa Davies shared the video with the caption: "Just witnessed an ice cream man's funeral and all the ice cream vans came and followed in solidarity I AM SOBBING."
According to Twitter responses to the video, ice cream van drivers have a history of following a funeral procession.
"That's wonderful!! Reminds me of my Uncles funeral, he was a furniture dealer and at his funeral so many other dealers turned up with their car roof or van stacked with furniture" One twitter user said.
Another said: "Perhaps they misunderstood the police's guidance that the route ought to be clearly coned..? This is actually a genuinely lovely way to pay their respects".
The name of the deceased is Hasan Tex according to report. He died of cancer.