Is eCRATER Legit and Safe? Honest eCRATER Review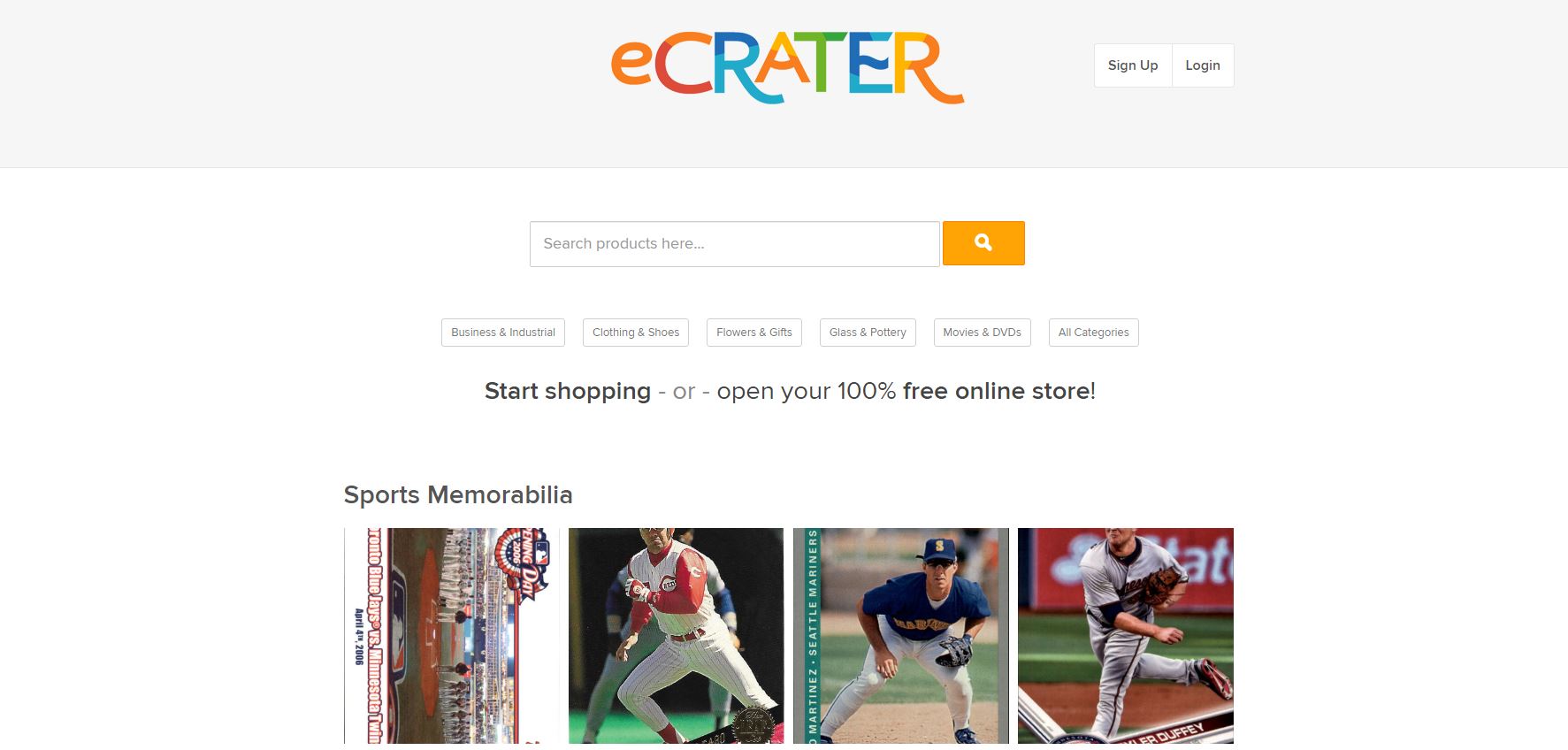 eCRATER is an online marketplace where you can create a free online store. Is eCRATER Legit and Safe? We will be reviewing the website and give you details about the marketplace.
If you are looking for ebay alternative, eCRATER is one. You can create your own online store for free on the marketplace and Upload your photos and descriptions of the things you want to sell. You will be able to customize the appearance of your "store" by using multiple color templates and fonts. There is also a feature for sellers who list on other websites to import their listings to eCrater.com. There are no fees associated with the listing.
Ecrater is based in Irvine, California, USA, and It was launched in 2004 by Dimitar Slavov, a software developer.
In 2008, sellers flood eCRATER after eBay announced massive changes to its fee structure and its vaunted feedback policy. They saw eCrater as an eBay alternative.
"They call and introduce themselves as eBay refugees," said eCrater founder Dimitar Slavov.
Is eCRATER Legit and Safe?
eCRATER is a Legit website.
They have been featured on many Top News Outlet, the likes of (PCMag, Business Insider, Market Watch, and CNN).
eCRATER is also a Safe website.
It uses HTTPS, which is the principal protocol used to send data between a web browser and a website. HTTPS is encrypted in order to boost data transfer security.
A whois checkup of the website shows it was created in 2003. They have been in business for a long time.
Honest eCRATER Review
eCRATER is a good website to deal with but some of their customer reviews are nothing to write home about.
People complain about their orders not arriving, not being given a tracking number, and fake products. The company needs to work on their seller.
However, on TrustPilot, the reviews seem fair. Ecrater has 4.0/5 stars out of 169 reviews. On Sitejabber, the online marketplace has a consumer rating of 3.13 stars from 318 reviews.
Wrap Up
eCRATER is legit but be careful when dealing with the sellers some of them are scam artists.