Is Rev.com Legit: Know This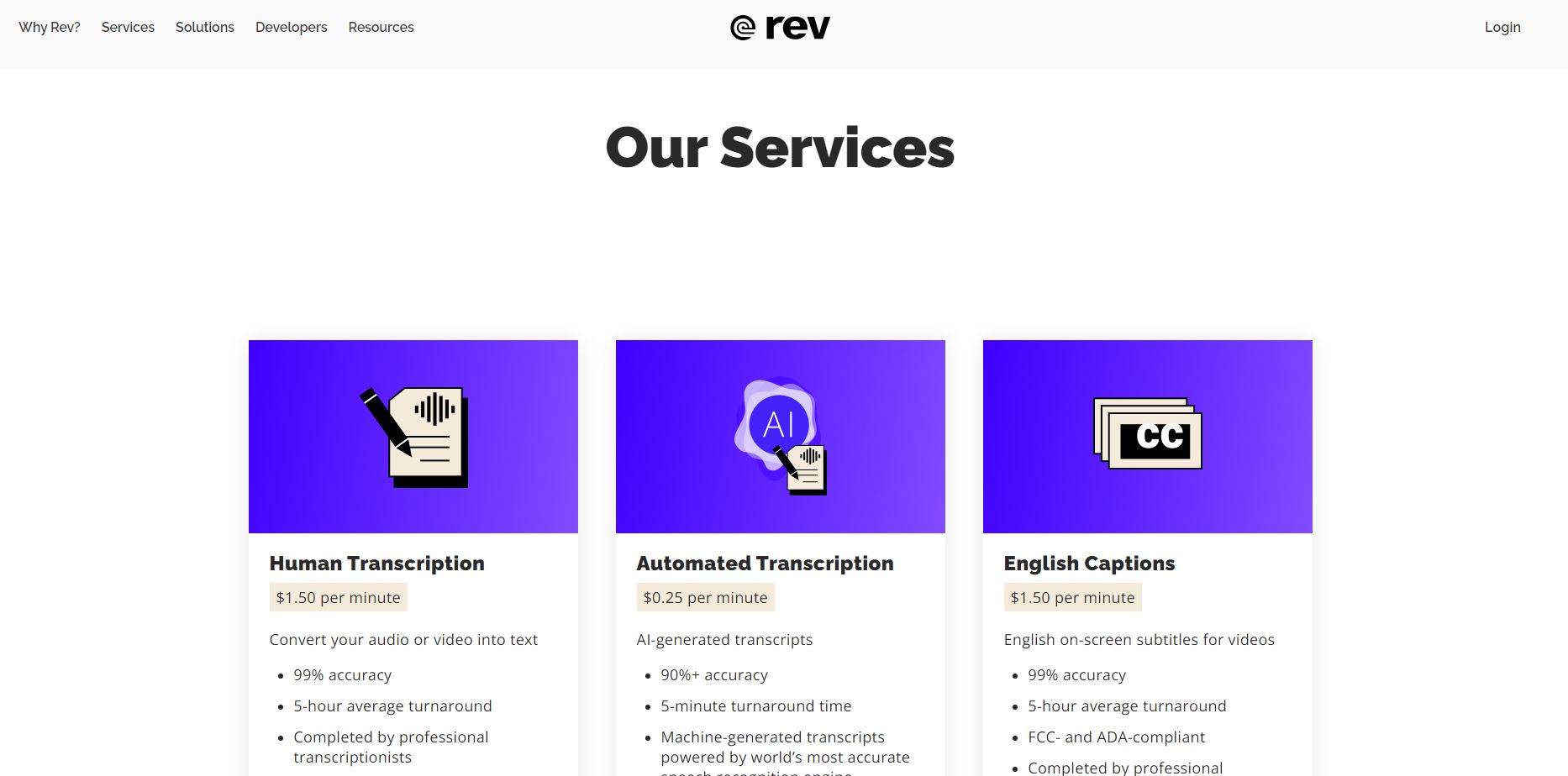 We will be writing a review about one of the American speech-to-text company, Rev.com. Continue reading below to know more about the company.
Transcribing an audio or video clip can be a time-consuming and arduous operation. You might spend hours typing out interviews and notes by hand, or you could use a transcription service to make your life easier.
What's Rev.com
Rev, which was founded in 2010, provides transcription, translation, and captioning services to organizations such as PBS and Comcast.
Major corporations such as Amazon and Microsoft use the service. In 2018, PC Magazine named the service a "Editor's Choice," and in 2019, it was named the best transcribing service.
Rev.com Origin
According to CEO Jason Chicola, the idea for Rev.com came from his time at oDesk, a well-known freelancing marketplace. He co-founded the site alongside oDesk co-founder Josh Breinlinger, who is no longer involved in the day-to-day operations of Rev.com. (He is now a venture partner at Sigma West, but he still sits at Rev.com's board.)
"We saw work-from-home as a huge trend – and we think it's barely in its first inning – but we also saw ways to do it better," says Chicola of the original inspiration. "What we observed is that the thing that makes work-from-home tough for businesses is that it's really hard to manage workers who are far away."
Businesses struggle to communicate with people who are located abroad and in different time zones, he explains. There is also the difficulty of having to choose the best workers from a wide pool of potential freelancers, leaving business customers apprehensive of the end results.
To address the first issue, Rev.com acts as a middleman, managing the freelancer workers itself. The latter, on the other hand, focuses on pre-screening workers and post-project proofing.
According to TechCrunch, Chicola explains that what makes Rev.com different from other freelancer marketplaces isn't just the way its business is structured – it's the focus on developing an online technology platform that helps freelancers speed up and streamline their processes. 
Is Rev.com Legit?
Yes, Rev.com is legit.
Given Rev's affiliations with large brands and high-profile references, it would appear that they are not a hoax.
On TrustPilot, Rev.com is rated 4.4/5 out of 6,083 reviews.
How Much Does Rev.com Cost?
Rev's pricing is simple: it charges $1 per minute of uploaded audio or video files. There is no bulk rate, no surcharge for faster delivery, and no penalty for poor audio quality. The only exceptions are time stamps every 30 seconds and a verbatim transcription, which cost an additional $0.25 per minute.
Rev once made headlines after it slashed minimum pay for its transcribers from 45 cents per audio/video minute transcribed to 30 cents.
The company justified the change by claiming that it was also increasing pay for more difficult files, so that the total amount paid to transcribers would be roughly the same.