Wearefabric.io is real or fake? (Legit review)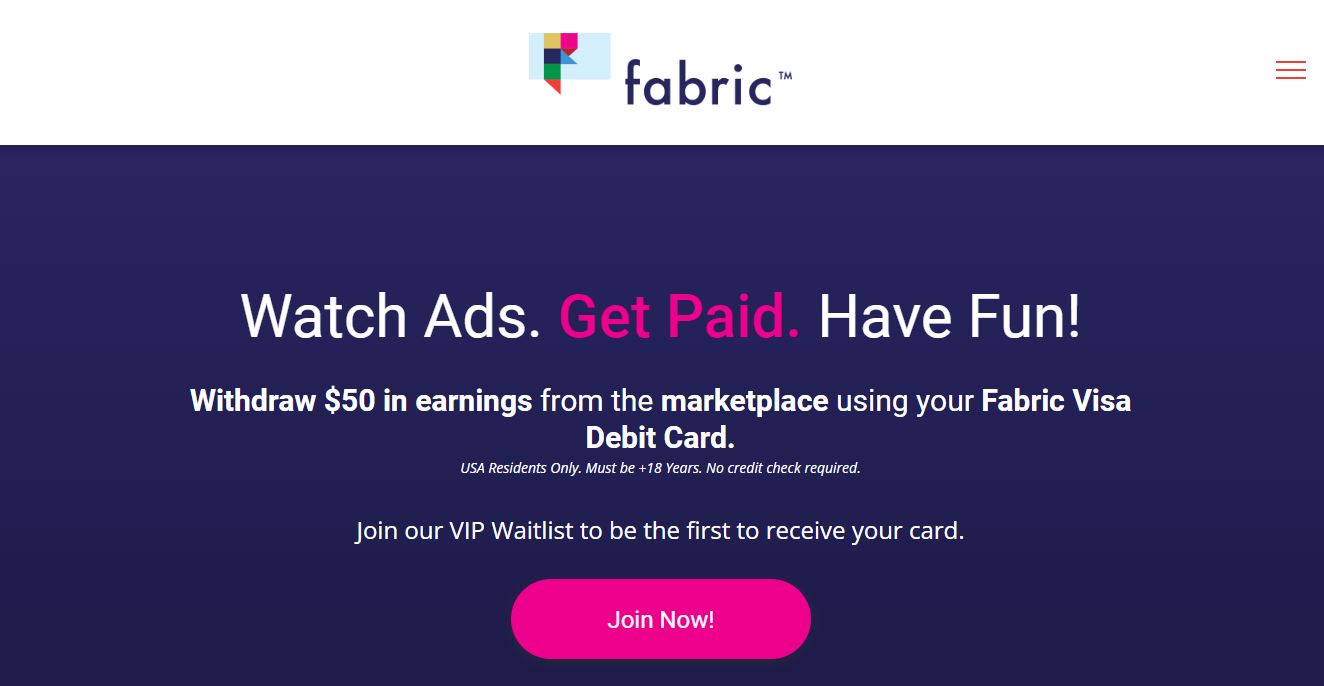 We will be reviewing the Wearefabric.io website and showing if it's a scam or not. There have been several questions about the website which will be answered below.
What is Wearefabric.io?
The website claims you can make money up to $50 by just watching Ads.
The way it works is that you watch videos and they reward you with tokens that they refer to as cash.
Is Wearefabric.io real or fake?
Wearefabric.io is fake and a scam. Don't waste your time.
They will never send you a prepaid MasterCard or Visa. They will take advantage of your time and input on their advertising.
We discovered some red flags after thoroughly reviewing the company.
Scam Red flags
Not enough company information
We could not find information about the Wearefabric.io company or its owners. Everything seems fishy.
When we attempted to find out more about the people behind the site, we came up empty-handed.
Bad customer reviews
When we went online to check out reviews about the company and we found very bad reviews.
Most users complained of not receiving any debit cards as promised by the website.
On Tiktok a user said; "It doesn't work. They never send you a card and there is no way to contact them except for email that they don't respond to."
Another user said; "Tried this months ago. I never received my debit card."
There have also been negative reviews about the company on Trustpilot
A user said; "It's scam website. It just wastes your time. I logged in. And made amount worth 50$. And now I can't sign in. And when I try reset password. It says it doesn't exist. So they are actually making money of your time and people are getting nothing."
How does Wearefabric.io work?
What the site does is collect commissions on the ads from all of the people who watched the commercials.
When you complete the task and it is time for payment, they will inform you that they have run out of them and place you on a waiting list.
This is all a scam.
Wrap Up
Wearefabric.io is a scam, don't fall for it.
There are several legitimate ways to make money, and Wearefabric.io is not one of them.