Twitter new font 'chirp' update is causing a stir among users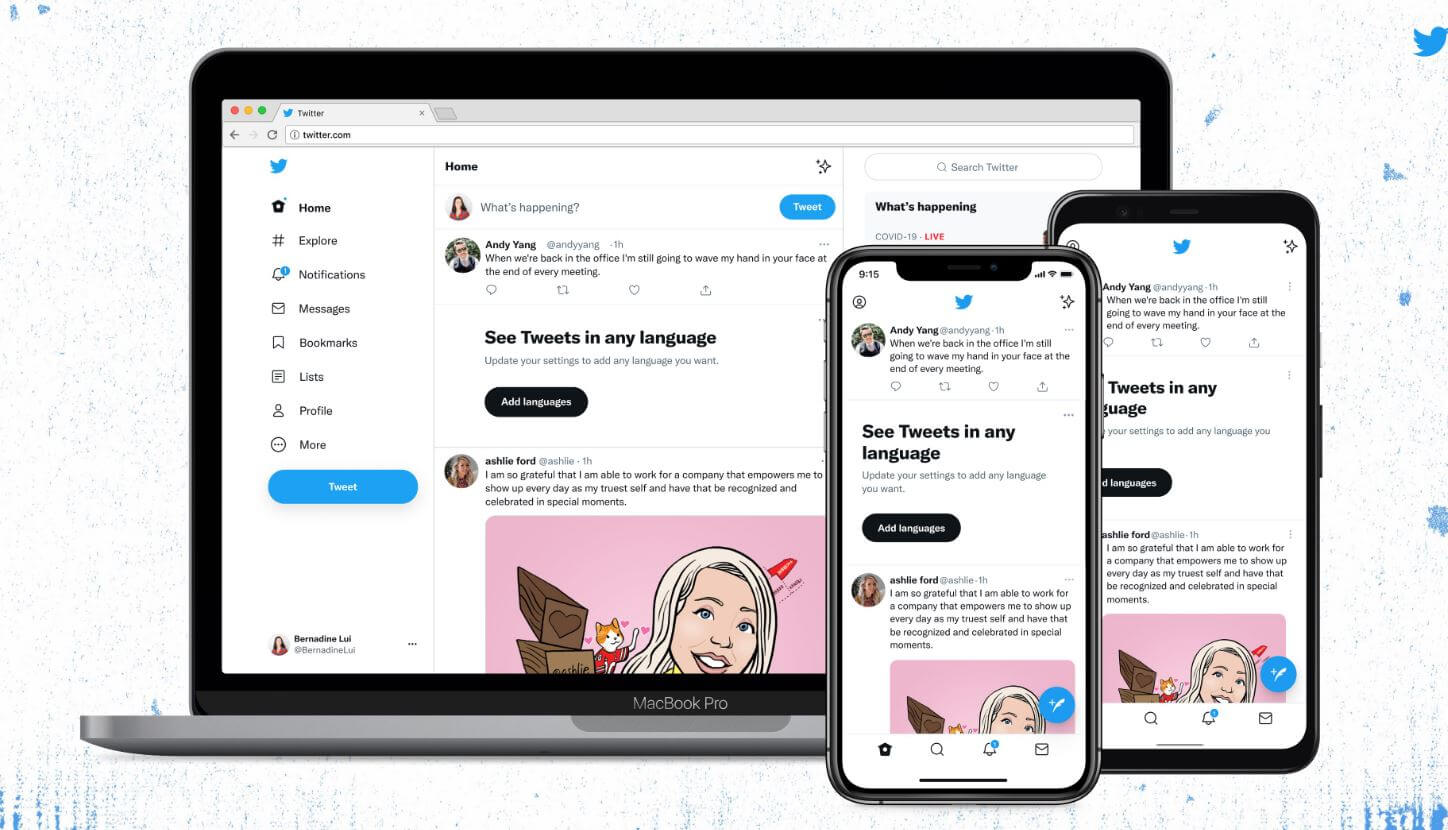 Twitter has implemented a new font called 'chirp' but most users are not liking it.
"Today, we released a few changes to the way Twitter looks on the web and on your phone. While it might feel weird at first, these updates make us more accessible, unique, and focused on you and what you're talking about." The social media company said.
The microblogging platform said the new font which was revealed in January is ready for use. "All Western-language text now aligns left, making it easier to read as you scroll. Non-Western languages remain unchanged."
Twitter also said that they have updated the colors to be high contrast and a lot less blue. "a change made to draw attention to the photos and videos you create and share. We're also rolling out new colors soon, giving you a fresh palette." They added.
"Our new buttons are high contrast too. Now the most important actions you can take stand out. Yes, the follow buttons look different, but they'll help you see what actions you've taken at a glance."
The social networking service said they have also cleaned up a lot of visual clutter. "There are fewer gray backgrounds and unnecessary divider lines." Twitter said, "We also increased space to make text easier to read."
User Reactions
"Did Twitter" & "New Twitter" is trending as users pour out their thought about the typeface. Some said the font is nice while some are not liking it.
"Did twitter update in front of my eyes or has the font always been like this?" A lady said.
Another said: "Did Twitter really update BACK to those dumb white follow buttons??? This looks so bad Give me my blue buttons from before. It looks like I'm following everyone now smh"
One said: "Did Twitter just change the font and colorful buttons are mostly white now? yes it did, the fact they removed the line separator between trends or profiles is bugging me".
A man said: "why did Twitter change the default font and icons why tf every change twitter does is shit".
A man asked: "Did Twitter intentionally just change the font, or did some junior developer break their CSS stylesheets?"
Another said: "This new Twitter font is messing with my eyes"
Twitter said the new updates is going to make the microblogging platform more accessible and unique.