University of Houston Jamal Shead pick up trash left by teammates after loss to Alabama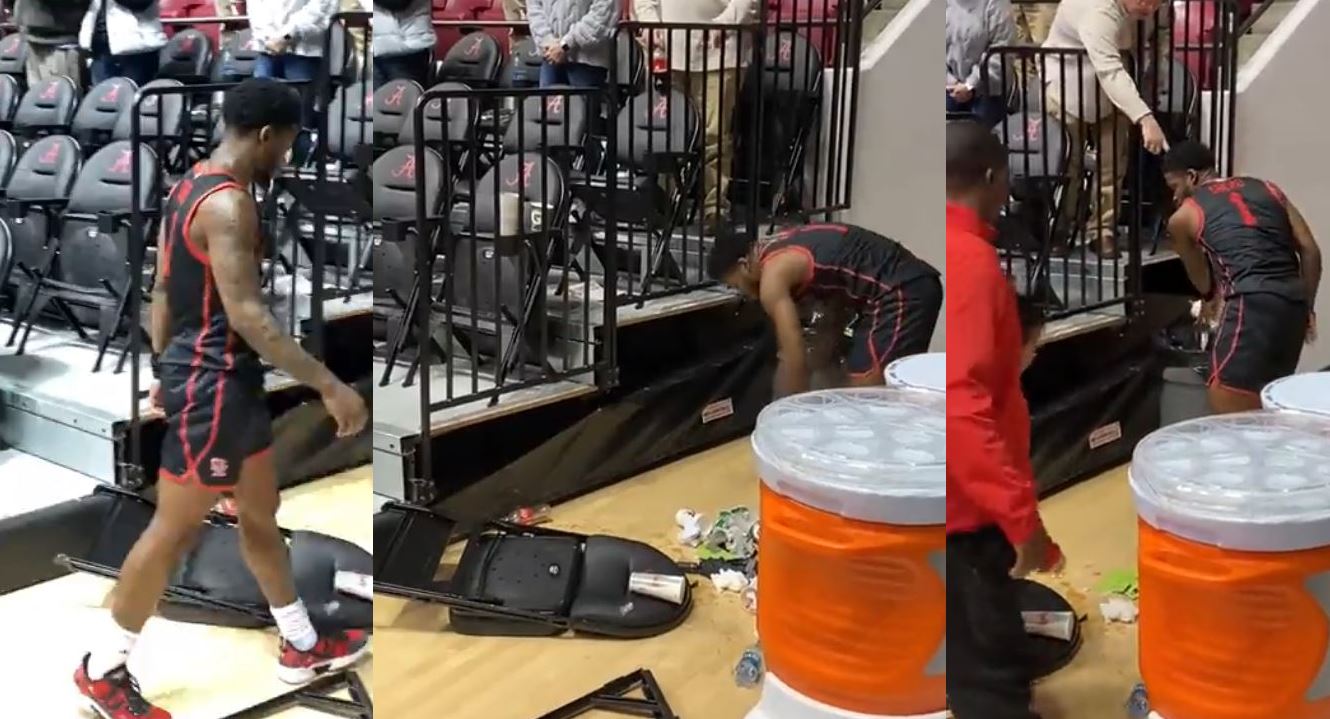 Some members of the University of Houston team made a mess on their way off the court after losing to Alabama late Saturday night on a disputed no-call.
Jamal Shead, who scored 12 points in the loss for UH, did the opposite of his teammates. Shead scooped up the tipped-over garbage can as he walked off the court behind Chaney, then bent over and picked up all the rubbish and stuffed it back into the can.
Kellen Sampson apologized to Alabama on Twitter on Sunday evening.
"At the conclusion of yesterday's game, I allowed my emotions to bubble over. I sincerely apologize to @AlabamaMBB and their fan base for my actions," Kellen Sampson tweeted. "I understand my role as a coach and my reaction was not indicative of a leader of men. I will be better moving forward."
Shead's humble deed garnered him a lot of appreciation online, particularly among Alabama supporters.