5 Fastest PPP Lender 2022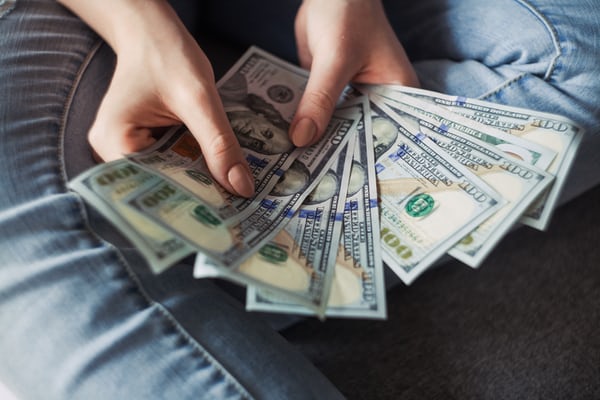 Are you looking for the 2022 fastest PPP lender as the application deadline has been extended to May 31, 2021? We have got you covered.
Through reviews by several users who got their Paycheck Protection Program(PPP) application accepted and funded, we have been able to combine the best and fastest PPP lender you can pick from to start your application.
Before we give full detail of each of the lenders see the list below:
Blueacorn
Womply
Biz2Credit
BlueVine
SmartBiz
Fatest Paycheck Protection Program (PPP) Lenders 2022
Blueacorn
Blue acorn is a Lender Service Provider. According to its site, it help compiles loan application paperwork for the PPP and also partner with a bank to apply for and secure your loan.
The company has been one of the most used lender service in the PPP2 application.
See some blueacorn review by users below:
User Review 1:
March 28: Was exactly 8 weeks to the date from the first draw PPP being disbursed.
March 31: Received email that it was submitted to SBA.
April 6: Received DocuSign and signed paperwork. After signing it immediately sent an email saying they had successfully sent it to the Federal Reserve for funding.
April 15: Funded and showing in my business checking account.
User Review 2:
"I was a bit worried, especially after reading some of these comments for a week.. But sure enough, the money landed in my account on Monday morning. The whole thing from start to finish took 12 days for me .. Naturally, I'm very happy! Blue Acorn did great .."
User Review 3:
Applied 3/5. Approved 3/8. Signed 3/10. Funded 3/18.
My sister applied 3/8. Approved 3/11. Signed 3/11. Funded 3/18″
Womply:
Womply is a fintech firm that specializes in digital business applications such as marketing, customer review assistance, and bill payment. This year, 2021, it incorporated PPP loan facilitation.
See some Womply review by users below:
User Review 1:
Used Ally bank.
Applied for draw 1 on March 29th. Got origination app 31st. Signed prom note April 2nd. Went to lender funded the next day. Received funding today, April 8th!
Portal went from lender funded to borrower funded today."
User Review 2:
"I finally got funded at 3:30 am this morning, i had signed my Prom note on the 26th of March which makes today April the 14th the 20th day since i signed and had pre much lost all hope, i honestly went to sleep last night feeling defeated and very bummed out but the feeling i got waking up to the beautiful Varo Notification that thousands of dollars had just been deposited on my account was like no other, so if you're feeling like me please hang tight, it aint over until its really over, i literally got funded at the very last minute. Thank you to all those that took the time to respond to some of my questions, god bless"
User Review 3:
Hey hey, all As far as the womply timeline goes, everything took about 2 weeks or so, from the moment of origination to getting the borrower funded status. I haven't received the fund yet, and caweb still has me as undispersed, but hopefully everything will post to my account within the next day or so.
Interestingly, going from Lender Funding to Borrower Funded took less than a day .
Biz2Credit:
Biz2Credit was created in 2007 and is backed by Nexus Venture Partners. It offers PPP loans, according to its website, but prioritizes submitted applications. New applicants should plan to wait for 12 to 14 business days for their application to be processed.
See some Biz2credit review by users below:
User Review 1:
Received my funds for both of my PPP loans today. Very easy process and didn't take long. See timeline below.
PPP Loan: 1st Business (2nd Draw) Applied Date: 01/25/2021 Approval Date: 02/01/2021 Signed SBA Doc: 02/5/2021 Signed Loan Doc: 02/8/2021 Funded Email & Text: 02/10/2021 Received Deposit: 02/11/2021
PPP Loan: 2nd Business (1st Draw) Applied Date: 02/01/2021 Approval Date: 02/05/2021 Signed SBA Doc: 02/5/2021 Signed Loan Doc: 02/9/2021 Funded Email & Text: 02/10/2021 Received Deposit: 02/11/2021″
User Review 2:
Morning Everyone, Finally funded after some back and forth
App 2/16
2/18 link for bank information
2/20 put in more information needed (sent emails to support who responded and specialist Deepak who never responded)
3/4 updated portal to application accepted
3/7 closing documents
3/9 Money hit the account this morning"
User Review 2:
"What a road it's been. I was stuck on more information needed and accepted by SBA pending verification and still got funded. My advice is DONT STOP EMAILING THEM. I sent an email to every person I could find multiple times a day. It made me case move super fast. Good luck everyone."
BlueVine
Bluevine is an online lender that focuses on small businesses and was established in 2013. PPP applications for first- and second-draw loans are currently being accepted, according to the company's website.
See some Bluevine review by users below:
User Review 1:
"Applied Jan 10 Jan 16 Email upload more documents Feb 6 accept offer they revised Feb 9 email sent to sba Feb 12th docs to sign funds on the way"
User Review 2:
"I applied through Paypal 2 weeks ago and just kept getting the same email every 3 days that just told me my application was in process. So, I got fed up and also applied through BlueVine. I read their article on how to ensure that your application gets an automated review so it gets processes faster. It's totally worth the time to read the article on their website. If you follow the instructions in that article, you will get automated review. Anyway, I applied on Saturday, 3/27. It was submitted to the SBA about 2 hours later the same day, then approved by the SBA Monday morning, 3/29. Received an email this morning 3/30 that it had been funded. Checked my bank account – yep! It's there!"
User Review 3:
Applied 3/30 (after a mess of a time with Ready Capital)
App sent to SBA same day (within an hour or so)
Loan appeared in Caweb earlier today 4/1
Email from Bluevine this afternoon 4/1 Signed documents and got approval!
SmartBiz
SmartBiz is a small business lending site available online. Its is one of the most used PPP lender used in 2021.
See some SmartBiz review by users below:
User Review 1:
"My funds just hit my Navy Federal Acct! its been awhile so many ups and downs but I got it. Thank God, thank smartbiz and customers bank.
Applied March 9th, PN March 22, was supposed to be funded March 26th, Finally Funded April 8th!….. Its coming just stay on top of it."
User Review 2:
"Just checked my account and I've been fully funded as of 115 am est with smartbiz! Stay positive y'all it's coming !!
Time line:
3/18- filled out app with smartbiz 3/27 signed docs and promissory 3/28- smartbiz status Funding level 5 3/31- status switched to funded 4/1- money in account"
User Review 3:
I always appreciated everyone else's time line so I'll give you mine.
3/17 – Applied 3/27 – Signed DocuSign 3/31 – got offer from Customers bank to open checking & "funding is underway" message 04/01 – Funds in account
Easy peasy. Good luck everyone."
User Review 4:
"After waiting on standby with USBANK for almost a month. I got nervous since the deadline was approaching so I decided to fill out as many applications as I could.
I applied with Smartbiz at 8pm on 3/29, I was issued my PLP at midnight on 3/31, received and approval email requesting that I sign documents at 6am on 4/1, and funded this afternoon 4/5.
I have seen several negative comments about Smartbiz, but this has been the simplest process for me. They are also very quick at giving you a response. No issues here."
NOTE: The time frame for each application differs. Your friend or family could get funded before you depending on the lender you are working with.