PPP Loan: Has Womply funds ran out?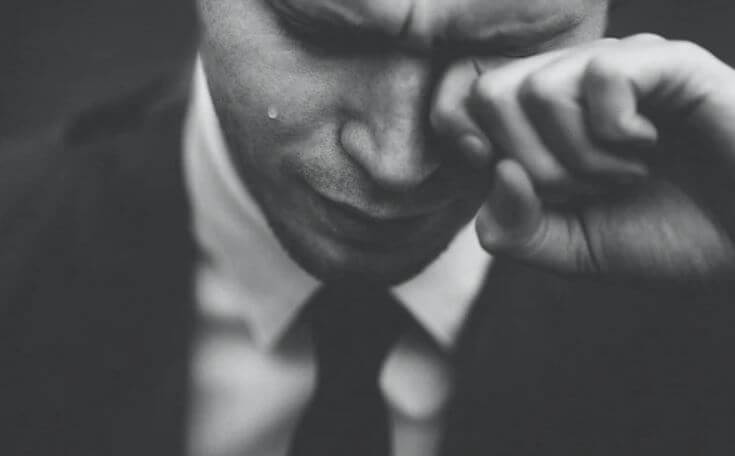 Womply PPP funds seems to have been exhausted.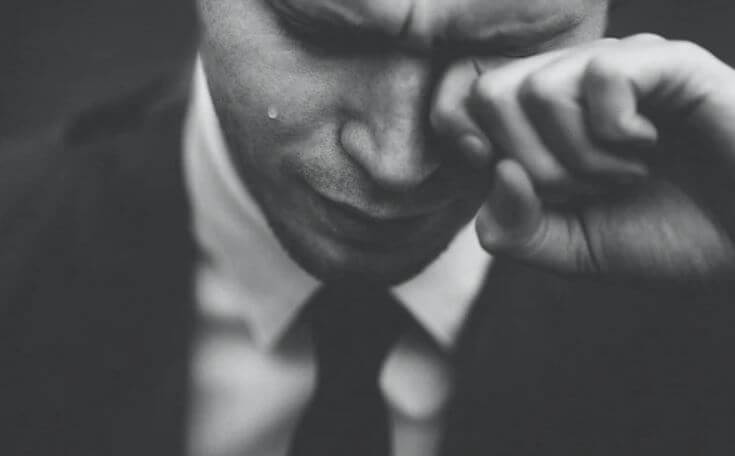 The federally approved SBA lender, Womply said on Twitter that they have been able to help over 737 businesses to get their Paycheck Protection Program (PPP) loan accepted and funded.
"Womply helped 737 businesses in your district get PPP loans, with an average loan size of $12,036. Yesterday, at least 1,275 businesses you represent were turned away because PPP suddenly ran out of funds." Womply wrote on Twitter.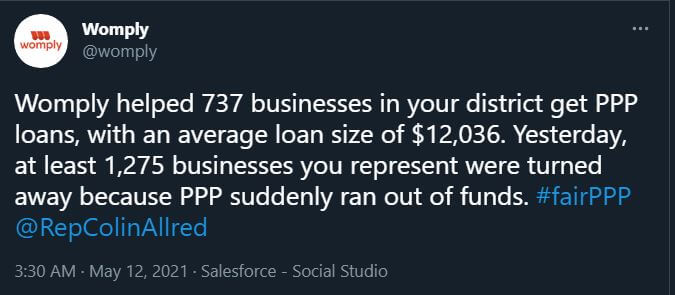 2021 PPP Funds run out, SBA stops applications
Almost a month before the $292 billion Paycheck Protection Program (PPP) submission deadline, the US Small Business Administration (SBA) has stopped accepting new applications from most lenders.
The SBA informed lenders that the PPP general fund was depleted, with just $8 billion set aside for cooperative financial institutions left for new applications (CFIs).
The fund exhaustion was revealed on Tuesday, May 4th, just weeks after the PPP was extended until the end of May to give borrowers additional time to qualify for forgivable loans.
Have Womply funds ran out
Yes, Womply has ran out of PPP funds.
But PPP applications that have been accepted by the SBA are also being processed.
Over the lifetime of the PPP scheme, the SBA has approved over $780 billion in forgivable loans to over 10.7 million borrowers, but the need is still great. There are 2.5 million borrowers waiting for their applications to be completed, accepted, and financed by Womply's systems alone.
Jelani Day Body Found in Illinois River, Cause of death Unknown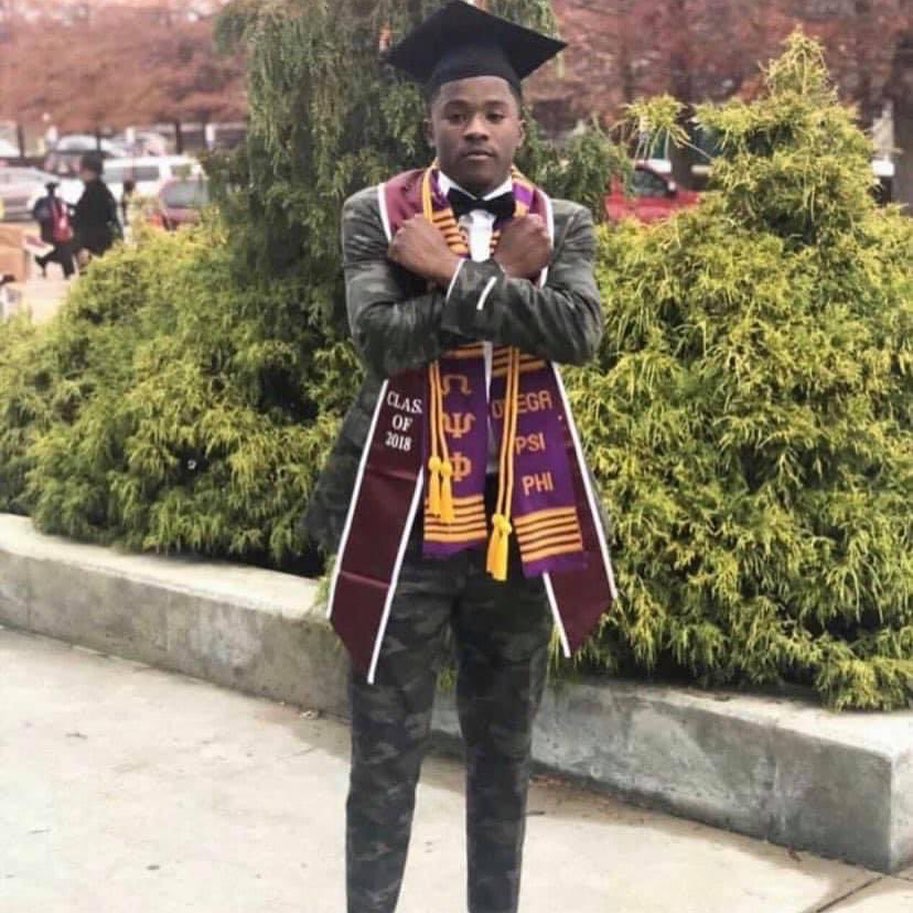 The male body found in the Illinois River on Sept. 4 is missing Illinois State University graduate student Jelani Day. The LaSalle County Coroner confirmed.
Forensic dental identification and DNA testing and comparison helped confirm the identity of the body. Coroner Richard Ploch added.
The cause of Jelani Day's death is unknown, and an investigation is ongoing. Toxicology is still testing.
Jelani Day, 25, was last seen Aug. 24. at the Illinois State University campus. His family in Danville and a faculty member reported him missing after he did not show up for a class for several days.
Jelani's last known location was at Beyond Hello in Bloomington at 9:21 a.m. Aug. 24.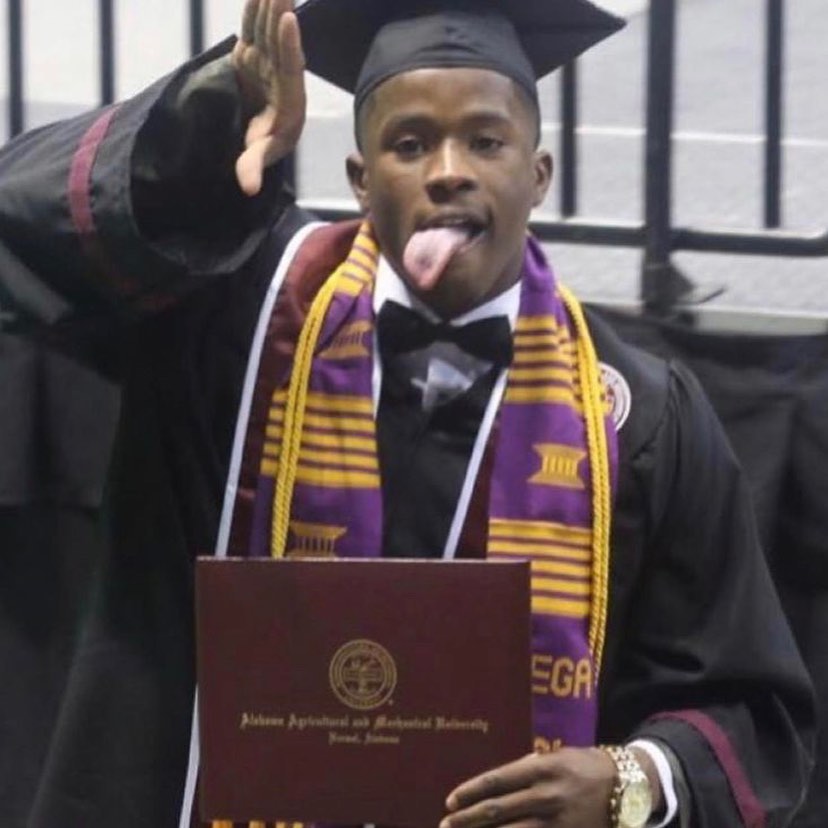 His car was recovered in Peru, IL on Aug. 27 with no license plates in a wooded area south of the Illinois Valley YMCA and north of the intersection of 12th Street and Westclox Avenue.
During a press conference, Bloomington Police Department Spokesperson John Fermon said they are still working to figure out some of the details regarding Day's death.
"We haven't said if there's foul play or anything like that. People are on edge. It impacts everyone," Fermon said.