Azealia Banks is Engaged To Ryder Ripps, says "I'm Jewish now"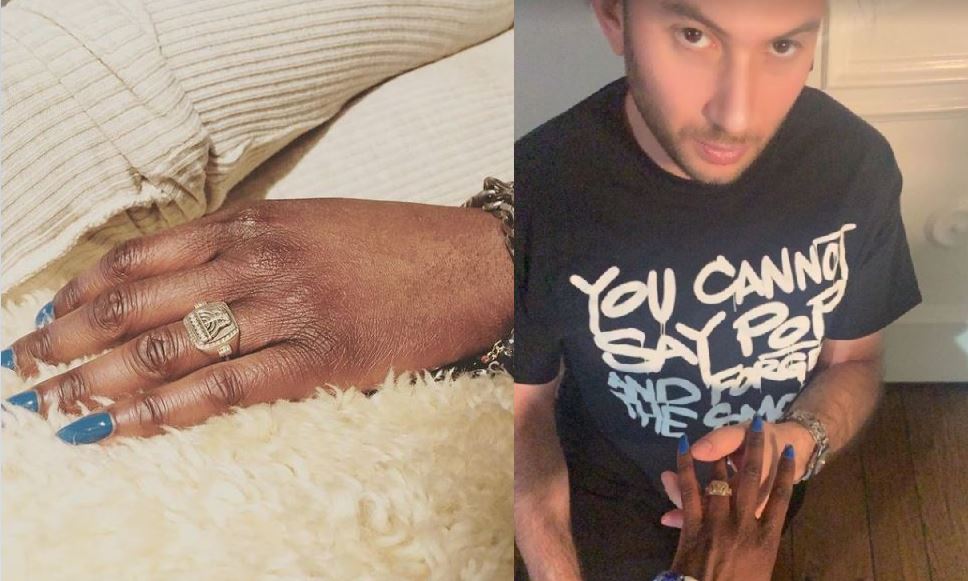 American rapper, Azealia Banks is engaged to her boyfriend, Ryder Ripps and she is happy to become Jewish.
"I just got engaged kunts. I'm crying" The 29-years-old rapper told her 704k Instagram followers " I'm Jewish now. MAZEL TOV BITCHES! WE IN HERE… YERRRRRRR"
The rapper shared a photo of Ryder Ripps who got down on one knee and popped the question. "I said yes," She wrote. "Ryder and I are engaged".
Fans are however flooding Twitter with congratulatory messages after the engagement news popped up. "Good Morning. Azealia Banks is engaged to a Jewish man congrats to her."
Azealia also went on a transphobic rant after she was being criticized for her inauthentic conversion to Judaism. "Well I try to tell the transgirls that getting castrated doesn't automatically make them a female but if society can do mental gymnastics to lie and tell them that an eggless person who still produces is a woman and let them rock," She said
"You are all going bend the rules to accept this newly black Jewish coochie. I'm Jewish now… you can't stop me"
Azealia also replied to a troll who asked why she brought up "trans women into something that has nothing to do with the topic of Judaism?"
"Because why can you chop ur and say ur a girl but I can't catch the Jewish nut and be Jewish? Stop trying to exclude black people from everything" She said.
Congratulation to Azealia Banks and Ryder Ripps.