Snow Tha Product Net Worth, Son, Husband and Baby Daddy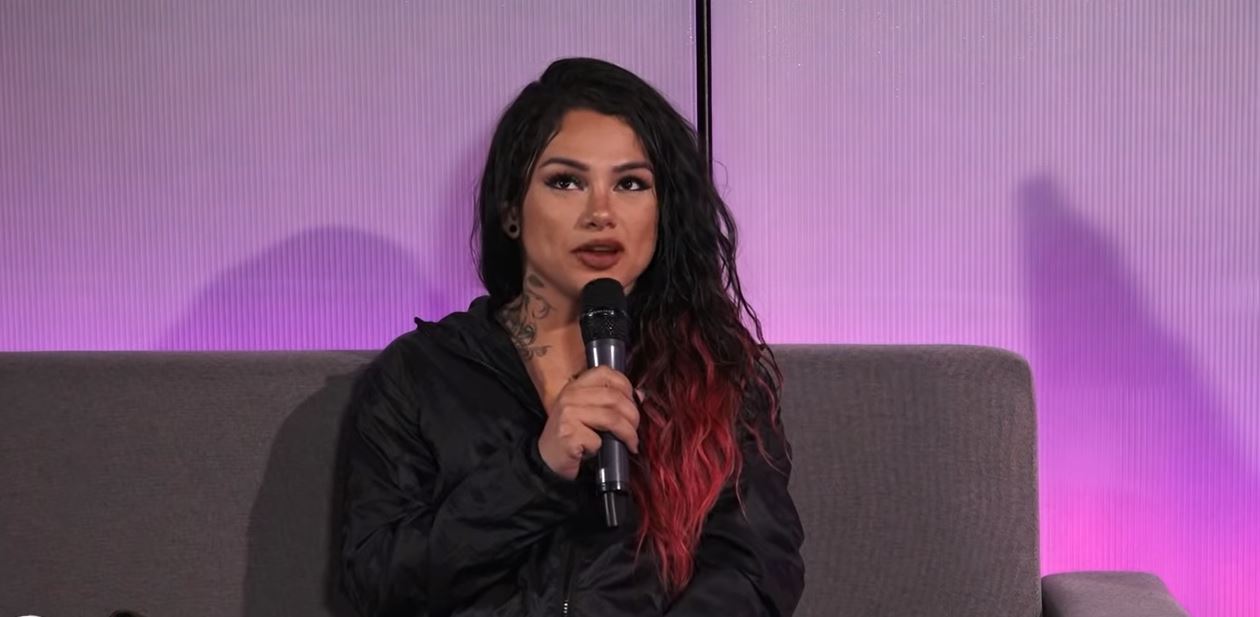 Snow Tha Product is a rapper and singer from the United States. From 2012 to November 2018, she was signed to Atlantic Records. But since then she has worked as an independent artist.
Her 2013 mixtape Good Nights & Bad Mornings 2: The Hangover and the 2018 compilation album VIBEHIGHER are her most well-known projects. Continue reading about the rapper below.
Claudia Alexandra Madriz Meza was born on June 24, 1987, in San Jose, California to Mexican parents.
Claudia was raised with mariachi music on her father's side of the family, as both her father and grandfather were mariachi singers.
At the age of six, she began performing in school talent shows and with her grandfather's mariachi band in Redwood City.
When she moved to San Diego, she was exposed to hip hop for the first time, and she gradually became more involved with her own music.
Claudia went to Mira Mesa Senior High School and Mar Vista High School.
She began freestyling with her friends as a teenager.
Snow Tha Product Net Worth
As of 2022, Snow Tha Product Net Worth is $4 million.
Snow Tha Product Son
The name of her son is Andrew Jr. Feliciano.
Snow revealed in a June 2018 interview that she married when she was 19 and that her marriage lasted a decade, from 2006 to 2016.
Snow said she got married when she was a teenager because she felt grown and thought she was ready to settle down.
From the marriage, she had a child by the name of Andrew Jr. Feliciano with her former husband, Andrew Feliciano.
During an interview with Power 106 Los Angeles radio show in July 2018, she spoke about her experience raising her son and said her son was eight years old during the time of the interview.
He was born in April 2010.
On April 30th, Snow celebrated her son's birthday. "Its a real ones bday… gettin to that age where he too cool n im just his mom…. But… one thing is for certain, there is nothing and nobody in this world more important to me than this lil boy", She said on Instagram.
"My life isnt even mine. Its his. cuz as much as i gave him life… he gave me my life…. I wouldn't be here without him. Happy birthday baby. i love you more than u will ever know".
Snow Tha Product Husband
The name of her ex-husband is Andrew Feliciano.
In 2017, Snow started dating Julisa Aponte, also known as (Daddie) Juju. On July 10, 2019, they announced their engagement when JuJu proposed to her.
"Sorry we were gone a bit.. honestly it wasnt supposed to be an announcement but i got excited and said it on stage and people started thinking she proposed in iowa so i guess we figured toilet gang should know the story a little better", She said.
Watch the video about the proposal below.
In late March 2022, Snow shared via her social media stories that they had broken up after a few difficult months together.
Together, they have a YouTube channel called "everydaydays" and a podcast called "everynightnights".
Snow Tha Product Baby Daddy
The name of Snow Tha Product's baby daddy is Andrew Feliciano. They had a son named Andrew Jr. Feliciano.
In an interview with VladTv, Snow said having a baby at a young age was the ultimate shit in her life. You can watch the interview below.