Did Tayshia Adams receive a 20k PPP loan for influencing?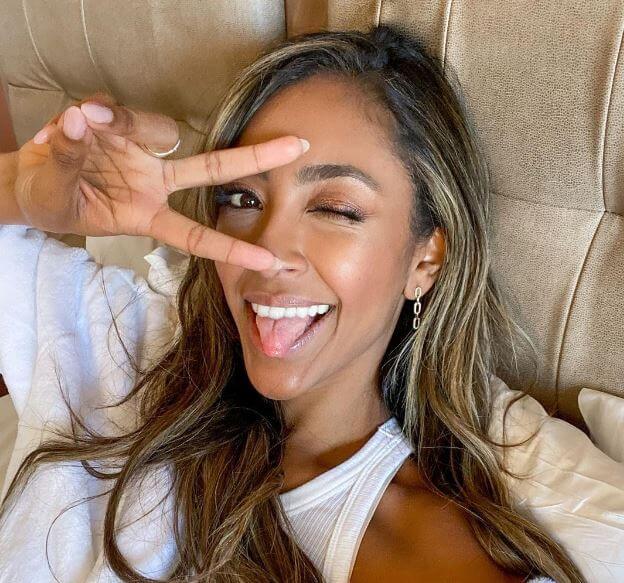 Tayshia Adams seems to have taken her own share of the Paycheck Protection Program (PPP) for influencing and it's causing a stir on social media.
On January 29, 2021, Tayshia Adams Media LLC applied for a $20,833 Paycheck Protection Program, which was granted.  ProPublica reported.
The Bachelorette company, Tayshia Adams Media LLC, is a company that is categorized in the "Independent Artists, Writers, and Performers" market and is based in Newport Beach, California.
Reactions on Tayshia 20k PPP loan
There have been several reactions following Tayshia 20k PPP loan approval since she works as a social media influencer.
Payroll protection loans are intended to help companies that have been struggling as a result of the epidemic by providing an incentive to keep staff on the payroll.
What did Tayshia use the money for?
"Ugh unfollowing Taysha. Such a disappointment.." A user said.
"As a healthcare worker who had to get a $10k paycut last year, this is disgusting." Another wrote.
A lady wrote "This is so disappointing. I liked Tayshia and now the illusion of her being different is gone. I know people who lost the business they started from the ground up, and struggled with for decades, and didn't get the loan."
Another person said: "This is absolutely disgusting. To think that real small businesses that add jobs and value to the economy missed out on funds or even closed down for good missed out because of influencers abusing this… holy shit."
"Wow this is so gross. I barely make enough to pay my bills right now, and she made half my salary basically scamming the government." A man wrote.
Another wrote: "This is sickening. People lost their businesses and livelihoods over the past year. Tayshia's empire would have grown with or without this money. How can anyone sleep at night knowing they've done something like this".
Adams first featured on Colton Underwood's season of The Bachelor in 2019, making her debut in the franchise.
Adams married Josh Bourelle in 2016, but the couple separated in 2017. Adams is currently engaged to Zac Clark.