'Yung Miami' Caresha and Diddy Dating? Twitter reacts to new video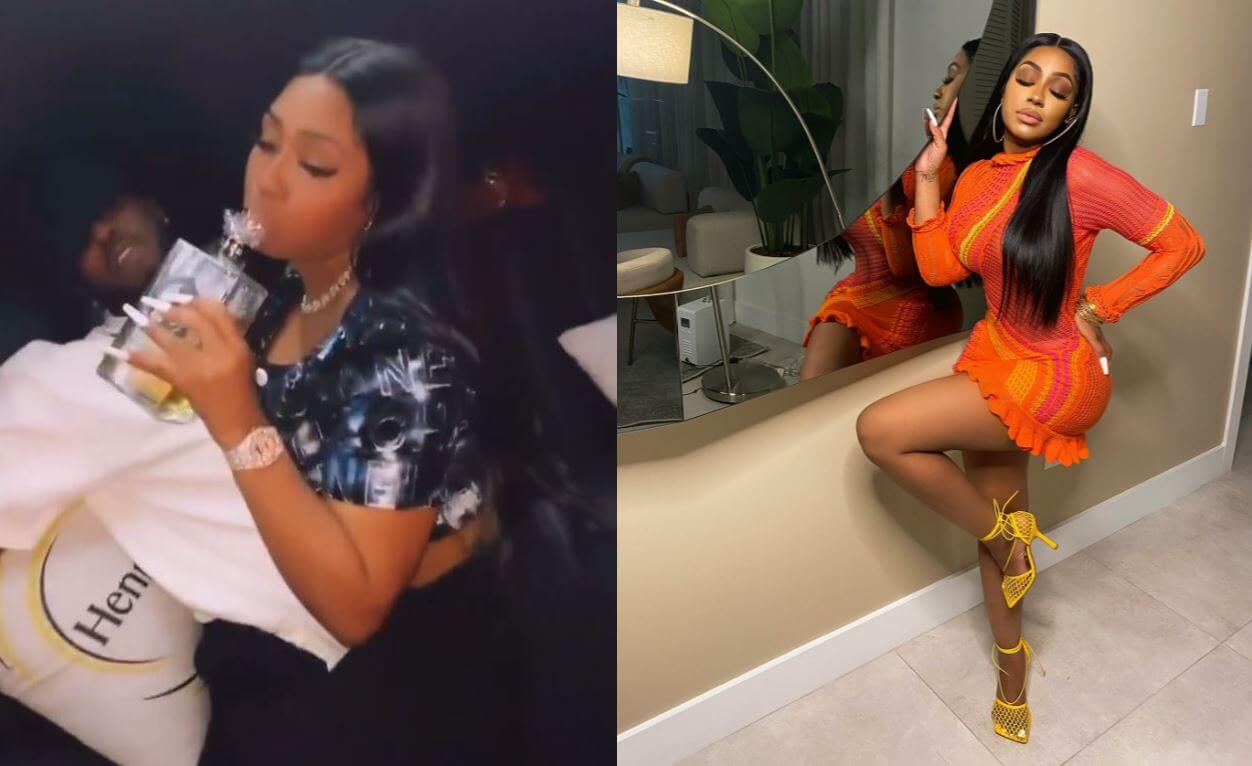 American singer Caresha Romeka Brownlee known as Yung Miami was videoing having a nice time with Sean John Combs known as Puff Daddy or Diddy. The video has sparked reactions on Twitter.
Since the beginning of this year 2021, Diddy is rumored to be dating City Girls' rapper Yung Miami after the two were seen holding hands at Diddy's party in Atlanta.
Puffy made a spectacular debut at the Fox Theatre in Atlanta on the night of June 2, 2021, exchanging a good amount of PDA with Caresha. "It's a whole lot of money in this m_f!" The 27-year-old singer from 'City Girls'wrote on Instagram with a photo with diddy.
In a new video shared on Instagram, Yung Miami was seen sipping from a bottle of alcohol while she sits on diddy's legs. "I'm actually here for Caresha and Diddy. Get that bag sista!" A fan wrote.
Are Puff Diddy and Caresha dating?
Fans are wondering whether the two celebrities are really dating or they are just friends. Some said Yung Miami is trying to chase the bag. "Diddy is too old for this but hey get that bag Caresha" A man wrote.
Another said: "I'm living for this. She's gonna run him dry". A lady wrote: "I love Caresha because she will just move on to a richer man, love that for her".
Another said: "Caresha love dating DL guys. First Southside & now Diddy" A lady wrote: "Diddy & Caresha??? I thought it was public antics."
The two artists have yet to respond to the dating allegations and confirm or deny them.