Avatar: The Last Airbender: Meet 'Aang' Cast Gordon Cormier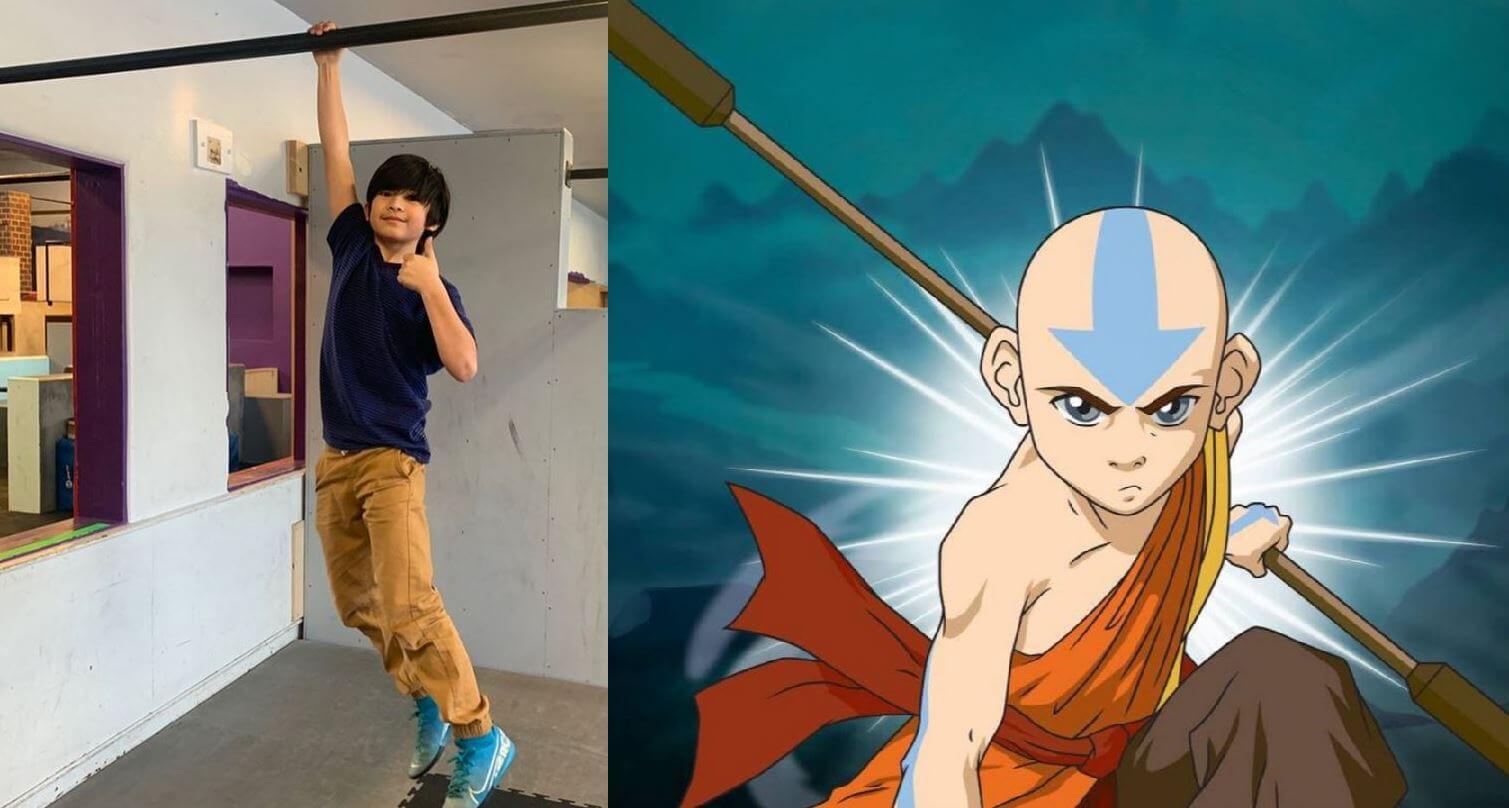 Aang will be played by Gordon Cormier, a 12-year-old who also happens to be the Avatar, master of the four elements, and protector of global balance and harmony.
Aang, an airbending genius, is a reluctant hero who struggles to balance the weight of his responsibilities with his adventurous and fun personality.
Casting has been going on for a while, and production is set to start in November and end in April 2022. After the original creators of Avatar and The Legend of Korra left the project last year, Albert Kim will be in charge of the program, which will be shot completely in Vancouver, Canada.
Meet The Cast
Avatar's primary character, Aang, will be played by Gordon Cormier, a 12-year-old Filipino Canadian. Cormier has already had a successful on-screen career, having featured in Netflix's Lost in Space and CBS's The Stand.
Katara will be played by Kiawentiio Tarbell in the Netflix series. She is a 14-year-old actress who is most known for her role in Anne with an E, a Netflix co-production.
Sokka will be played by Ian Ousley, who is most known for his performance in Netflix's 13 Reasons Why.
Dallas Liu, who recently featured in PEN15 for Hulu and the forthcoming Marvel film Shang-Chi and the Legend of the Ten Rings, will play Zuko.
In a blog post, Kim discussed how important authenticity was to him and the rest of the creative team as they worked on the live-action version, which comprises a cast of Asian and Indigenous people.
"A live-action version would establish a new benchmark in representation and bring in a whole new generation of fans," Kim wrote. "This was a chance to showcase Asian and Indigenous characters as living, breathing people. Not just in a cartoon, but in a world that truly
exists, very similar to the one we live in."
The Nickelodeon series Avatar: The Last Airbender follows the exploits of the main character Aang and his companions as they attempt to save the world by defeating Fire Lord Ozai and ending the devastating war with the Fire Nation. The Legend of Korra premiered in 2012 on Nickelodeon and lasted four seasons.