Antwain Lee Fowler: 'Where we bout to eat at' kid dead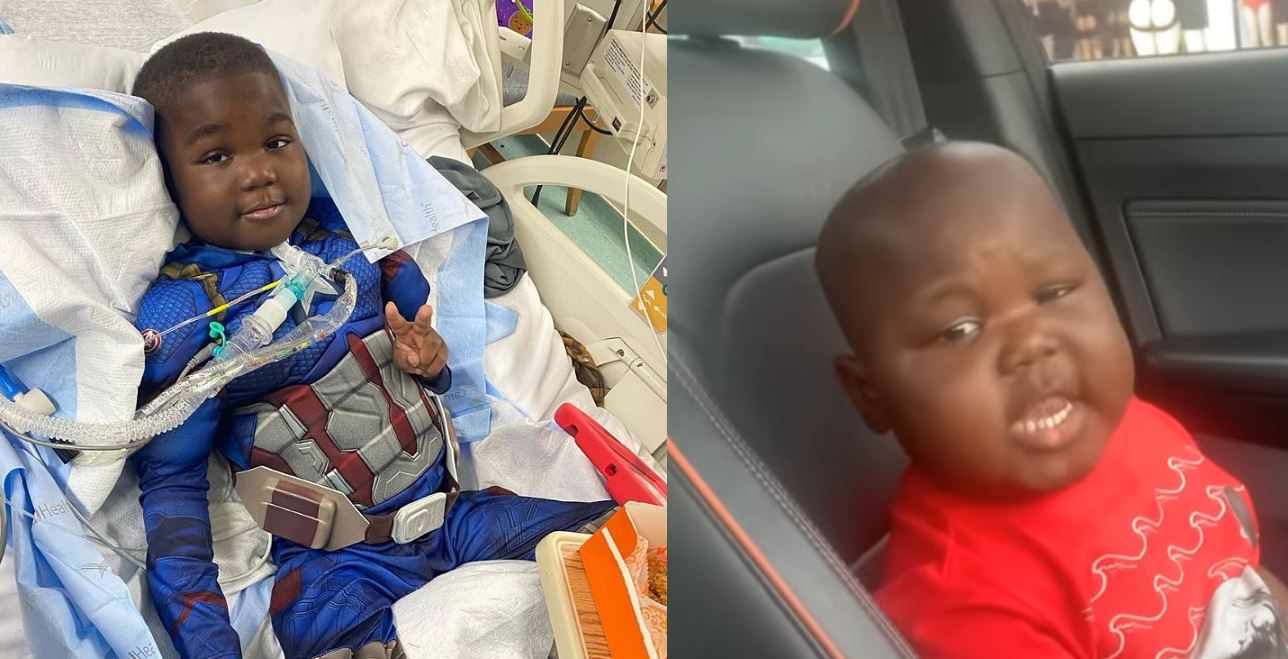 Antwain Lee Fowler popularly known as 'Where we bout to eat at' is dead.
In July of 2015, Antwain was diagnosed with Auto-immune Enterapothy. AIE is an autoimmune disease that affects your intestines. He has also been hospitalized numerous times as a result of his deteriorating health. Antwain has had over 25 operations.
Antwain, like most infants, was unable to sip milk or eat solid foods throughout his early years.
Antwain's first four years were a never-ending struggle and a pivotal event for his family.
Antwain wanted to know one thing from the time he was released from the hospital: "Where we bout to eat at," which is a question that the entire globe asks frequently.
Antwain became ill the next day after his port was removed. According to doctors, he aspirated during surgery, resulting in pneumonia, which caused his upper right and lower left lungs to collapse. His battle does not end there, as he was treated for pneumonia.
'Where we bout to eat at' kid Instagram
After the 'Where we bout to eat at' video went viral, Antwain got over 500k followers on Instagram.
He is known as @_antwainsworld on Ig.
'Where we bout to eat at' boy Gofundme
A gofundme account was created for Antwain. It has gotten $51,690 raised of $50,000 goal at the time of this report.
"Our main goal now is to get his strength back; his muscles are all weak which is affecting his breathing. So they decided to place a tracheotomy in his throat until his biopsy of the muscles in skin comes back with findings (praying it's just him being hospitalized for so long that's causing him weakness) it's been a struggle as a parent with other children juggling the back and forwards trips between home and the hospital, But I'm getting it done. " Antwain's mother Christina B wrote.
"We just want him with a normal life which seems to be so hard considering he has a testimony. "
'Where we bout to eat at' Death
The 6-years-old has been confirmed dead." Never in a million years, My heart is out my chest!!!!" His mom wrote on Instagram. "The pain in my heart is like no other Why God".
Many people have expressed their sympathies to the family on Antwain's Instagram page.
"May his gentle soul rest in perfect peace," One wrote. "unbelievable, forever in my prayers," Another said. "Rest easy Champ! You're always Loved", A lady said.