Balenciaga 'Distressed' Paris Sneakers Sparks Reactions
Balenciaga destroyed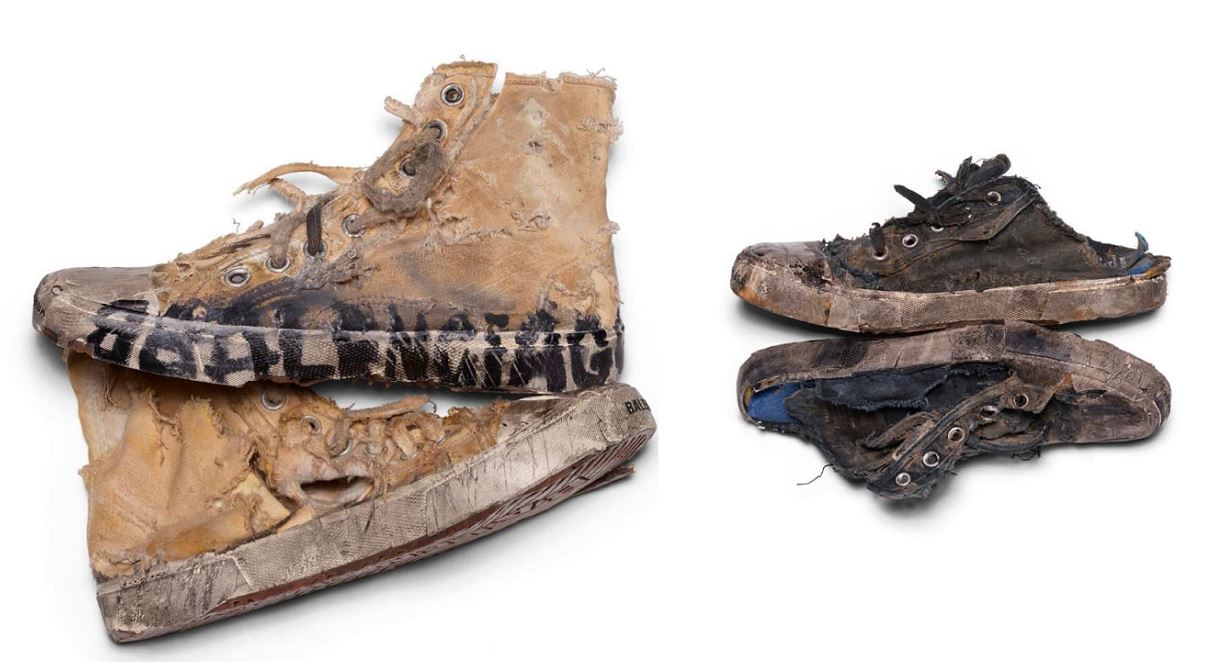 There have been several reactions on social media after the release of Balenciaga 'distressed' Paris sneakers. Read more below to get the full story.
Balenciaga has launched a new ad to promote a line of roughed-up sneakers with a hefty price tag, and the internet is buzzing.
Following the unveiling of the couture brand's new Paris sneaker on Monday, photographs of badly ripped, distressed sneakers photographed by photographer Leopold Duchemin for the brand went viral, with fury over the looks of the high tops circling online.
Only 100 pairs of "extra destroyed" sneakers will be sold for $1,850, according to the fashion brand. Meanwhile, the non-limited edition and less roughed-up variants are priced between $495 and $625 on the Balenciaga website, depending on the design.
The Paris-based business stated in a news release that the marketing photographs show the shoes "extremely worn, marked up, and dirtied."
The still-life photos "suggest that Paris Sneakers are meant to be worn for a lifetime," according to the website.
The Balenciaga 'distressed' paris Sneakers have received mixed reviews online. See some below.