Top 10 Canadian NFL Players (Playing and Retired)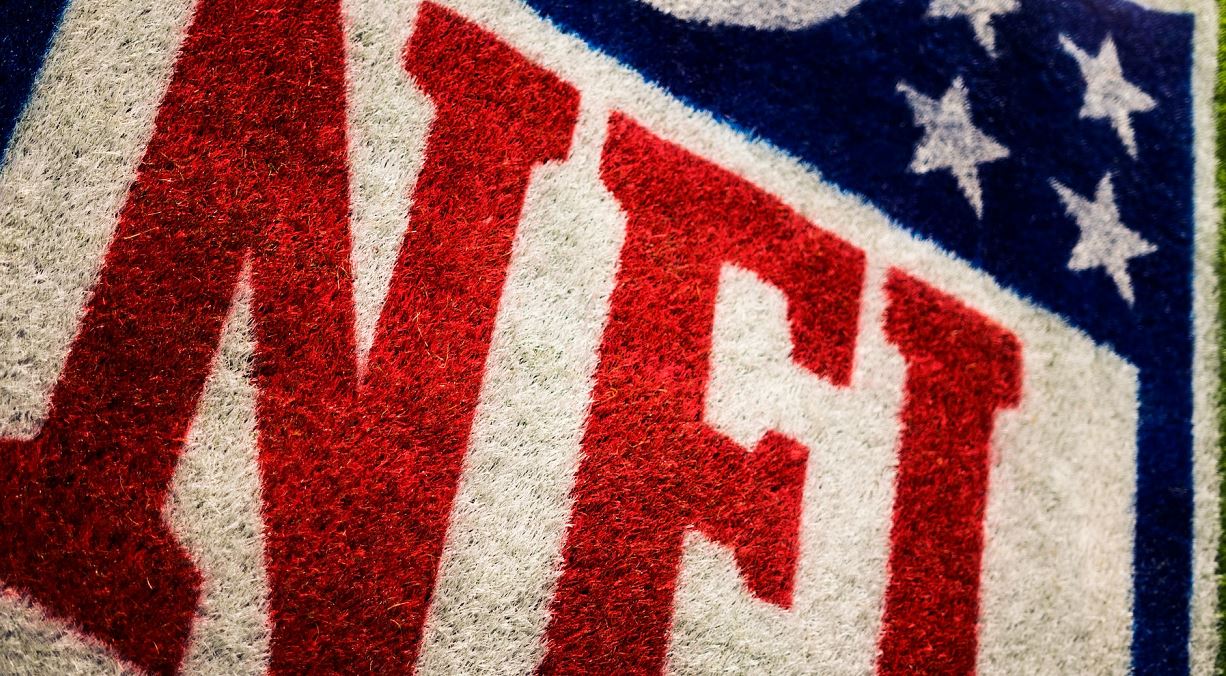 Canada has produced a plethora of talents who made significant strides in the National Football League (NFL). These athletes not only hailed from the Great White North, but also excelled, leaving indelible marks on one of America's greatest sporting spectacles. This article shines light on 10 outstanding Canadian players who have graced both past and present NFL stages. Their journeys exhibit immense dedication, skillful prowess, and unyielding determination that is nothing less than inspiring!
1. Joshua Palmer
Joshua Palmer, a proud native of Brampton, Ontario, has been an exciting addition to the NFL. As a wide receiver for the Los Angeles Chargers, Palmer made an impressive entrance into the league with a solid rookie season.
Playing alongside a dynamic quarterback like Justin Herbert, Palmer benefits from the defense's preoccupation with primary receiver Mike Williams. This puts him in a promising position for further growth in his NFL journey. As the NFL has one the best Canadian following, Palmer is becoming a firm fan favorite.
2. Tevaughn Campbell
Tevaughn Campbell, originally from Scarborough, Ontario, has carved out a noteworthy role in the NFL with the Los Angeles Chargers. This impressive defensive back consistently demonstrates his on-field skills, as evidenced by his performance.
Last season, he started in seven out of the 16 games he played, setting new career peaks in almost every statistical area. Ranking notably ahead of teammates like Asante Samuel Jr., Campbell's emerging stature in the Chargers' secondary promises an even brighter future in the league.
3. Christian Covington
Christian Covington, born in Vancouver, British Columbia, carries a prestigious legacy as the son of CFL legend Grover Covington. With the Los Angeles Chargers, Covington made his mark in the NFL by delivering a standout season.
Despite hopping between teams in previous years, his solid performance with the Chargers suggests he may have found stability. At 290 pounds and standing six-foot-two, Covington's imposing presence on the field promises even more in the coming seasons.
4. Benjamin St-Juste
Hailing from Montreal, Quebec, Benjamin St-Juste has quickly evolved into a formidable force in the NFL. As a cornerback for the Washington Commanders, St-Juste made headlines with a notable performance in the 2022 season.
Despite an unremarkable rookie year, he rose to the occasion with 18 tackles and four pass defenses within just five games. His outstanding 33 percent completion-to-target ratio even surpasses elite players like Jalen Ramsey and Jaire Alexander.
5. Chase Claypool
Hailing from Abbotsford in British Columbia, Chase Claypool is a noteworthy wide receiver brimming with promise for the NFL. Drawing attention as part of the Pittsburgh Steelers, his competence was immediately evident by clocking up 873 and 860 yards during his maiden two seasons. Moreover, he laid claim to 11 touchdowns, an impressive score that included a striking double-touchdown battle against the Browns in a playoff match.
However, with transitions in the Steelers' quarterback lineup, Claypool's productivity faced challenges in 2022. Yet, given his talent and the promise he's shown thus far, many eyes will be on him in the forthcoming seasons, expecting great feats on the gridiron.
6. Alex Singleton
Born in Thousand Oaks, California, but qualifying as a Canadian footballer through his mother's heritage, Alex Singleton has been a name to watch in the NFL. After making waves in the CFL, Singleton transitioned to the NFL and consistently showcased improvement.
Last season, his transition to the Denver Broncos only solidified his reputation, as evidenced by his 47 tackles and three pass defenses in a season. In a memorable game against the Colts, Singleton marked a season-best with 21 tackles.
7. Jevon Holland
A Coquitlam, B.C. native, Jevon Holland quickly established his presence in the NFL. Starting as a free safety for Miami Dolphins has highlighted him to both spectators and critics.
His meteoric rise continued in 2022, becoming a pivotal player for the Dolphins defence. His Week 3 performance against the Bills was particularly memorable, where he recorded 10 tackles, 1.5 sacks, and two pass defenses.
8. Chuba Hubbard
Despite facing defenses that were often stacked against him, Hubbard's performance was commendable. His rookie rushing statistics rank amongst some of the best by Canadian-born players in NFL history, hinting at a potentially long and successful career ahead for this talented running back.
9. David Onyemata
David Onyemata, a University of Manitoba product, has established himself as a formidable presence in the NFL trenches. Playing for the New Orleans Saints, Onyemata's contributions may not always be reflected in gaudy statistics, typical for a defensive tackle, but his influence on the field is palpable.
In a season marred by a four-game suspension, he still managed to tally 33 total tackles, ten quarterback hits, and two sacks. Moreover, his Pro Football Focus grade of 83.6 positioned him among the elite interior defensive linemen in the NFL.
10. Luke Willson
Hailing from LaSalle, Ontario, Luke Willson has made a name for himself in the NFL as a reliable tight end. Most notably associated with the Seattle Seahawks, Willson became an essential component of their offensive and special teams units. His versatility as a pass-catcher and a blocker has allowed him to sustain a lengthy career in the league.
Apart from his athletic accomplishments, Willson's Canadian roots and charismatic personality have made him a fan favorite, and he has become an ambassador for the sport both in the US and Canada.