Donovan Mitchell: Superstar Helping Cleveland Cavaliers To Shine This Season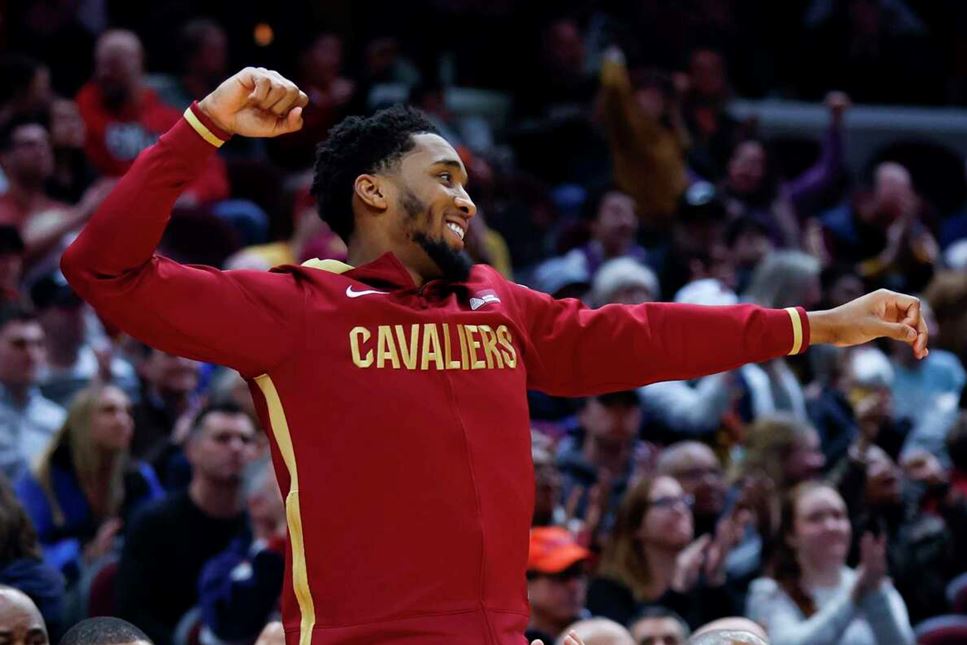 Donovan Mitchell has been having a standout year and one that will certainly have had Cleveland Cavalier fans, staff, and players extremely excited.
The guard has been putting up career figures this season with the Cavs after making the switch in the offseason, creating positive sports headlines with each appearance he makes on the court!
Donovan Mitchell's Cleveland Cavaliers Performances This Season
In his inaugural season with the Cavaliers after being traded from the Utah Jazz in the offseason, Mitchell is enjoying a career-high of 27.3 points per game and besting his previous records for field goal percentage (48.0) and three-point percentage (38.7). Furthermore, he is providing 4.9 assists and 4.1 rebounds per game to contribute towards Cleveland's 38-23 overall record this season — now ranking fourth amongst Eastern Conference teams!
This season, the 6-foot-1 shooting guard made an indelible mark in history when he scored an incredible 71 points – the eighth most by any NBA player in a single game ever – en route to his team's 145-134 overtime triumph against the Bulls. To put it into perspective, that total is also the most since Kobe Bryant's 81-point record set on Jan. 22, 2006!
Nicknamed "Spida", Mitchell recently showed that his impressive performances for the Cavs are something to take serious note of as he continued to highlight his ability in the recent NBA All-Star Game between Team LeBron and Team Giannis.
Appearing representing Team Giannis, he helped them to win the 2023 All-Star Game. He scored 40 points in only 30 minutes on the court, shooting 15 for 25 overall and 8 for 17 from beyond the arc. It was not just an offensive showcase; he also handed out 10 assists and pulled down 4 rebounds to lead his team to a decisive 184-170 victory over Team LeBron.
In his fourth consecutive call for the All-Star Game, Mitchell scored the second-highest number of points in the game, with eventual All-Star MVP, Team Giannis, and Boston Celtics star Jayson Tatum netting a total of 55 points. Mitchell, though, did break his own scoring record in the game.
Mitchell's NBA Career
Again, his figures should not come as a real surprise given how well he has played over the course of his career in the NBA.
In 345 contests spanning the first five years of his NBA career with the Jazz, Mitchell maintained a formidable stat line of 23.9 points, 4.2 rebounds, and 4.5 assists per contest; an effort that earned him three consecutive All-Star selections in 2020, 2021, & 2022 respectively. After leading Utah to success during the 2020 Playoffs he was subsequently rewarded with a highly lucrative designated rookie max extension worth $195 million over 5 seasons – this being year 3 of said agreement.
When Mitchell entered the NBA Draft in 2017, he was taken 13th overall by the Nuggets and instantly swapped to the Jazz. During his second year at Louisville, this talented player reigned as a 2016-17 First Team All-ACC selection after amassing 15.6 points per game on average along with 4.9 rebounds and 2.7 assists each outing.
Can Mitchell Help Lead Cleveland Cavaliers to NBA Glory?
With the guard enjoying his best time on the court, there may be some that will be feeling the Cavs are currently in one of their best positions to win the NBA Championship this season. And, with sports betting sweeping across the organization's state in recent times, there could be many that may look to capitalize on the odds that could be made available.
With a variety of different Ohio Sportsbook Promo Codes possible to utilize in order to enhance the overall experience, Cavs fans could be looking at the sites that are available to see where they could be about to get the best value for money.
According to the odds being offered, the Cavs are available at +2,500 with Caesars and BetMGM, +2,600 at FanDuel, and +3,000 at DraftKings. These odds would make them outsiders as of the moment, but with 20+ NBA games still to be played, and with Mitchell red-hot in terms of form, there is every reason to suggest and believe these odds could be rather favorable to those interested.
However, to gain a clearer idea, and perhaps make a more informed prediction, it is worth making note of the games that the Ohio-based franchise still has left to play…
The Cavs Enter the Final Stretch in Good Form
As highlighted, the Cleveland Cavaliers are currently fourth in the Eastern Conference and enter the final stretch in a very good run of form at the moment. Over the last 10 games in the NBA, the franchise has managed to achieve a record of 8-2; only the Milwaukee Bucks have bettered that in the same period by going 10-0.
Additionally, J. B. Bickerstaff's team has looked like an unstoppable force when it comes down to playing at home. When playing in front of their fans at the Rocket Mortgage FieldHouse, the team has only experienced defeat six times across 31 games. Only the Bucks in the East have a better home record (24-5), whereas the Denver Nuggets (27-4) and Memphis Grizzlies (24-5) in the Western Conference have a better record than the Ohioans.
On the road, things look a little more difficult for the team. The Cavs have been inconsistent as they are 13-17 for the year. This is where the team could find trouble moving ahead. However, with Mitchell in the kind of form that he is in at the moment, anything is truly possible.
Mitchell Will Be Key To Success
There is no doubt that Mitchell will be a key component for the team if they are to be successful in the NBA this season. There may not have been many expecting the guard to have been as efficient and effective as he has been this year, but everyone will be hoping he can continue to put up the types of numbers he has been for as long as possible.
If he does, then it would not be wise to count the Cavs out of a run in the postseason and potentially challenging for the NBA Championships in 2023!