Watch the moment Metro Marrs was arrested after throwing $10k at Langston Hughes High School graduation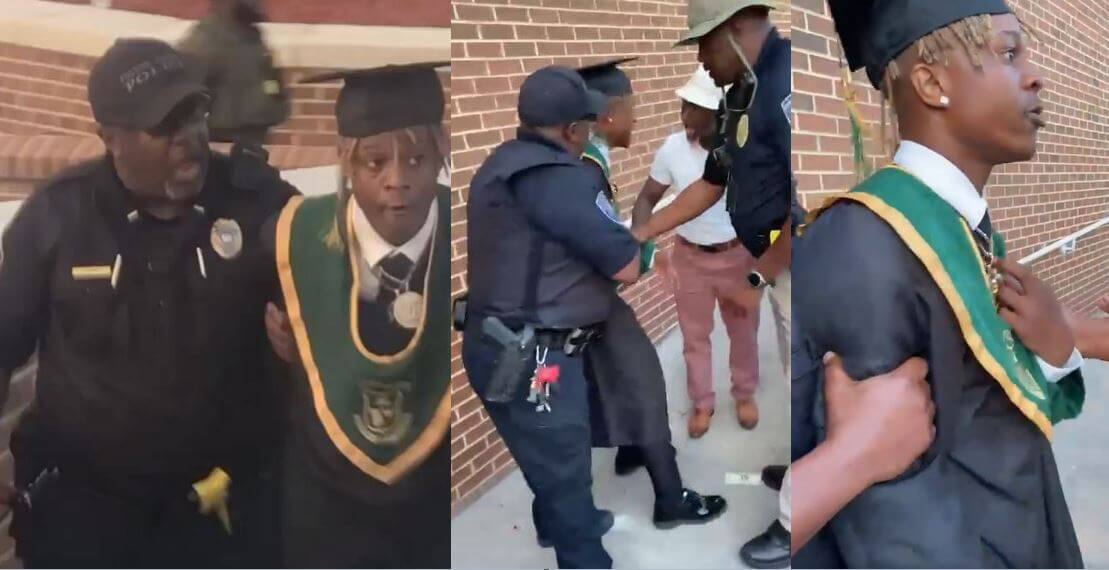 18-year-old rapper Metro Marrs has been arrested for 'flexing' $10,000 at his high school graduation in Atlanta.
The 18-year-old was handcuffed and led out of the graduating ceremony by police. He was arrested and issued a ticket for attempting to'start a riot and unruly behaviour.'
Mars was said to have been held for several hours. It's unclear whether he'll face any charges as a result of the event.
"Let him go, let him go" Metro fans shouted during his arrest. See the video below: