Blueface GF Chrisean Rock got new tooth, added Blueface's picture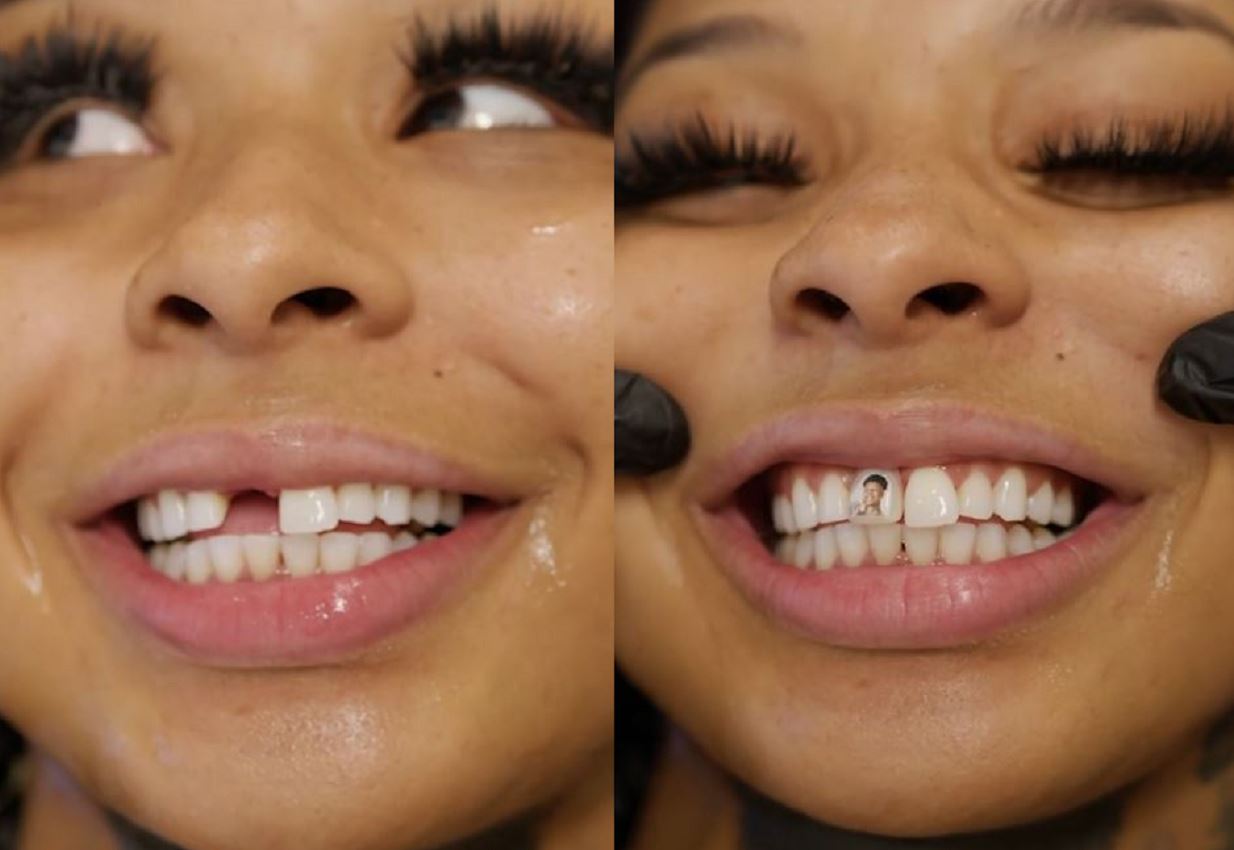 Blueface GF Chrisean Rock has gotten a new tooth but she went all the way by adding Blueface's picture to it.
"Blue, I did it for you," Chrisean said in a video shared on Instagram. The new set of tooth has sparked reactions among her fans.
"Omg you wild afff damn I really liked you but baby this is sickening," One said. "That's what's up! Never seen someone do this before."Another said.
Is this LOve or Nah?