Ezra Miller to KKK members: "kill yourselves with your own guns"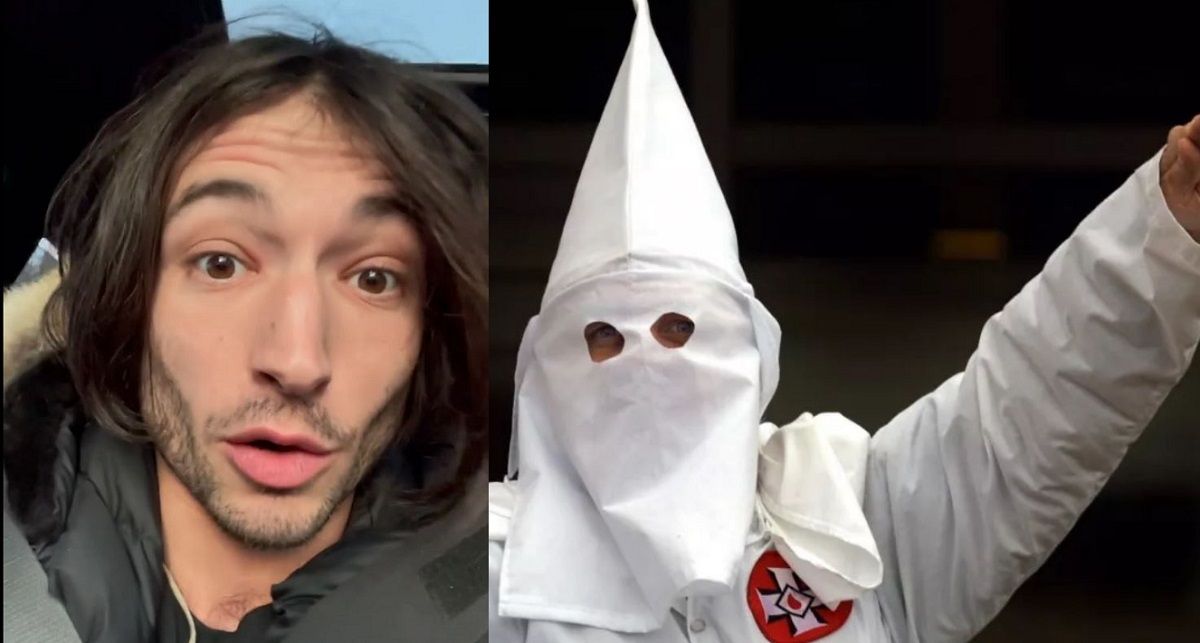 In an Instagram video, actor Ezra Miller appears to issue a death threat to members of the Ku Klux Klan.
"This is Ezra Miller – AKA the Bengal Ghouls, the Mad Goose Wizard – and, um, this is a message for the Beulaville chapter of the North Carolina Ku Klux Klan." He said.
"Hello. First of all, how are you all doing? Um, it's me… Look, if y'all want to die, I suggest just killing yourselves with your own guns, okay?" he says. "Otherwise, keep doing exactly what you're doing right now – and you know what I am talking about – and then, you know, we'll do it for you if that's what you want."
"Okay, talk to you soon, okay? Bye." The actor concluded.
Miller caption the message shared on Instagram: "Please disseminate (gross!) this video to all those whom it may concern. This is not a joke and even though I do recognise myself to be a clown please trust me and take this seriously. Let's save some live now ok babies? Love you like woah."
Miller's reason for making the video is unknown.